Children on a treasure hunt at Karaka Bay in east Auckland have dug up what may be the remains of an old boat that became a local controversy nearly a century ago.
"They have spent the day with a metal detector and shovels and are salvaging large pieces from the boat," said Catherine Patrick.
The metal detector was a Christmas present designed to encourage outdoor play. "We didn't think they would find anything."
The sandy beach yielded up what appeared to be pieces from a boat's hull and a rusty section of anchor chain.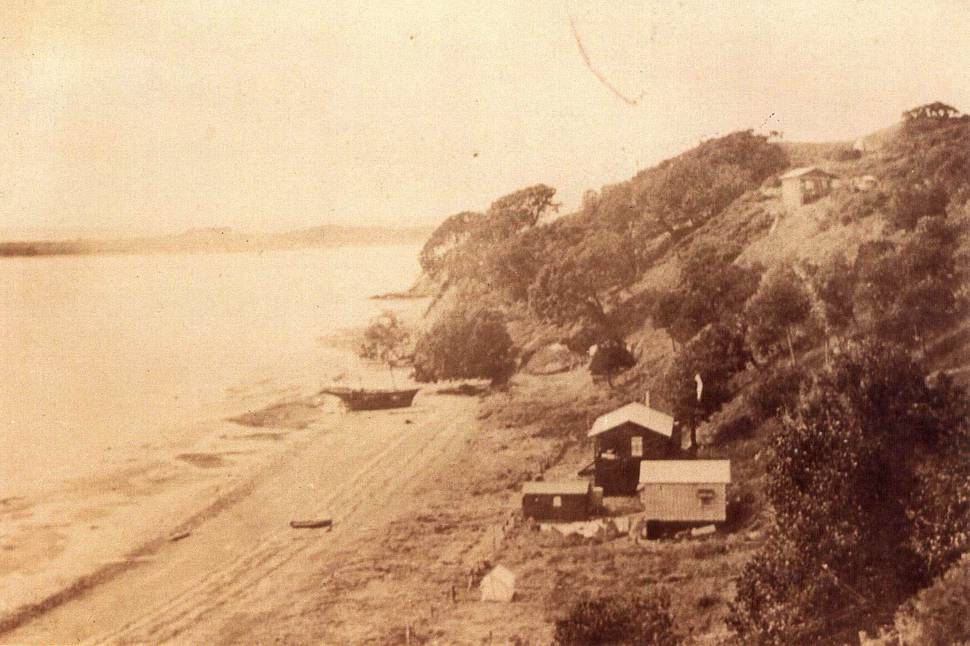 "They raced back and said, 'We think we've found pieces of a ship'. We just laughed, but they had. They have spent today digging it all up.
"A long-time resident of Karaka Bay remembers stories of a shipwreck in the 1920s and there are old photos of a sailing boat up on the shore.
"Legend has it that a family lived in the wreck on the beach at Karaka Bay until it finally fell apart. It's a wonderful story Kiwi kids' dreams are made of."
Karaka Bay is at the edge of Glendowie and at the mouth of the Tamaki River. It was one of the sites where the Treaty of Waitangi was signed.
The resident Patrick spoke to, Tony Watkins, who has lived in the area for about 50 years, told the Herald he understood a boat's hull was pulled up on to the beach around 1925 and the family lived in it for a number of years.
"There was a lot of argument with the council, I understand from hearsay. From all accounts there was contention over them living at the bay - some people liked it, some didn't."
"It was decided by a major storm which tipped the whole boat over and effectively it became a wreck."
Watkins has photographs of the timber-hull sailing boat, but knows little about it. Asked if it might have been a small coastal trader, he said, "It has that sort of feel".
"Part of my stairwell is built from the teak from that boat."