A dozen homes in the Kaiaua District have been marked as uninhabitable following council assessments after severe flooding battered the North Island last week.
The clean-up of hundreds of homes across the district in Waikato continues after the region was hit by strong winds, heavy rains, coastal erosion and king tides across coastal areas.
Six days ago waves burst out of the nearby Firth of Thames over to the small town of Kaiaua causing severe flooding.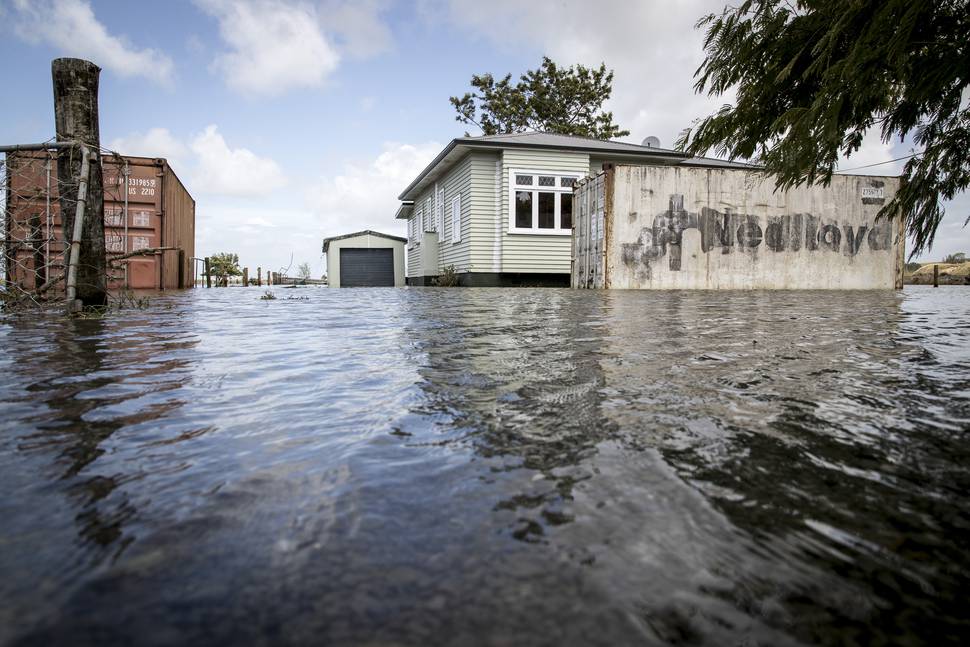 Council Civil Defence Recovery Manager Peter Thom said initial assessments of the storm affected areas were completed on Wednesday.
"We've had an overwhelming response from people wanting to donate money to help
those affected by the flooding."
Along with the dozen homes severely damaged, a further 72 were considered moderately damaged and partially habitable, and 157 were left with minor damage.
Overall, 241 residential buildings had been inspected.
Rurally, 18 farms had been inspected by Civil Defence teams and Rural Support Trust.
Three farms were deemed to have severe pasture and crop damage, others had varying amounts of pasture and crop damage.
Contractors spoken to by NZH Focus said they had weeks of work ahead of them to properly clear the sand off the road.
MetService reported 77.6mm of rain fall in the Waikato region between January 1 and January 5.
The Ministry of Health have advised that swimming in the area is safe, but eating shellfish gathered from the affected areas was not recommended.
Home-grown vegetables and fruit, excluding "leafy vegetables", affected by the flood waters could be washed and eaten within seven days after the event.
Freedom camping at the Kaiaua Boat Ramp had been closed until further notice, and while Rays Rest camping area was not closed it was advised that people avoid the area.
Hauraki mayor John Tregidga said last week the storm paired with a king tide had hit the small coastline community of Kaiaua hard and the clean-up would take "some time".