A car has ploughed through four Rotorua properties and jumped a fence, before smashing into the side of a house.
Fairy Springs Rd homeowner Hamish Lee was in bed asleep just after 2am when he felt the impact.
"It was like a massive earthquake."
He went outside to find a car had smashed into the wall of his kitchen, bursting a water main.
Nobody was in the car.
Lee said his house was badly damaged, but fortunately it was insured.
Neighbour Charles Souta was also asleep when he heard a loud bang.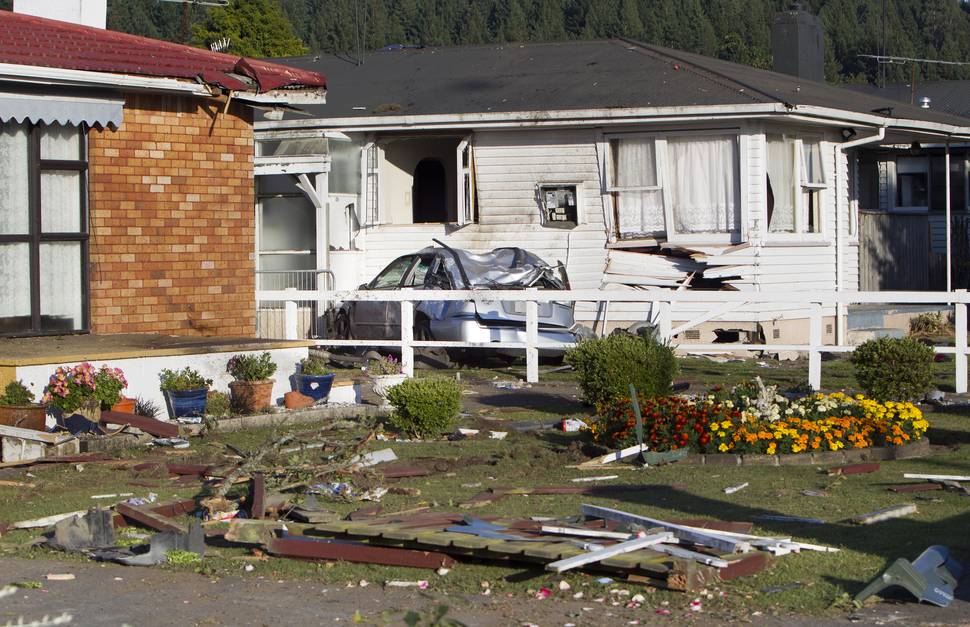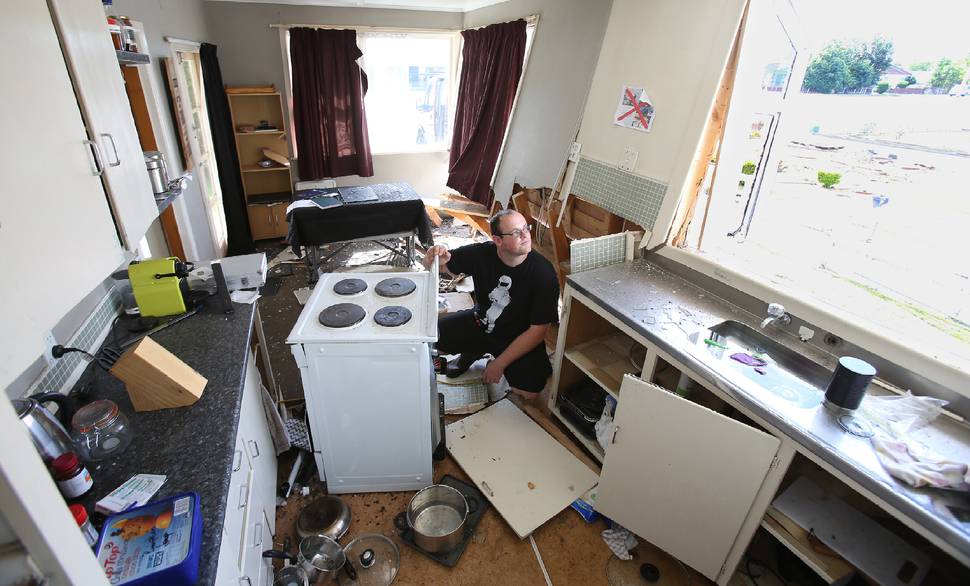 "I came out to see what the bang was and the first thing I thought was 'oh s*** the pole'."

He said a young woman was lying on the ground with "blood pouring out of her head".
"I thought she was dead until she got up."
St John Ambulance said one person was taken to Rotorua Hospital in a moderate condition.
Rotorua Fire Brigade senior station officer Tony Kelly said the brigade helped police with a power pole that had come down.
"There was a bit of carnage, about 100m of debris.
"When our guys got there, there was no one in the car, so there was no one trapped."
He said firefighters made sure the people in the houses were safe.
A police spokeswoman said the crash, on Fairy Springs Rd, between Cochrane and Kea Sts, was reported at 2.20am.
"Initial reports claimed they heard a loud bang, and it appeared to be a vehicle which had crashed into a building."
Rotorua police crime prevention manager Brendon Keenan said the car had gone up the steps of a neighbouring deck and hit the guttering, clearing a fence before smashing into the house.

Senior Sergeant Denis Murphy said the crash could have easily been a fatality for those in the car or the house.
A 16-year-old male is in police custody.