The woman who was grabbed on camera at Rhythm and Vines while walking around with glitter art painted on her breasts is planning a glitter march for consent later this month.
Madeline Anello-Kitzmiller made headlines during the music festival when video emerged of her hitting a man who sneaked up behind her and grabbed her breast.
The 20-year-old American visitor said she had her chest painted at a gypsy stall at the festival, and was walking through the festival grounds when she was groped.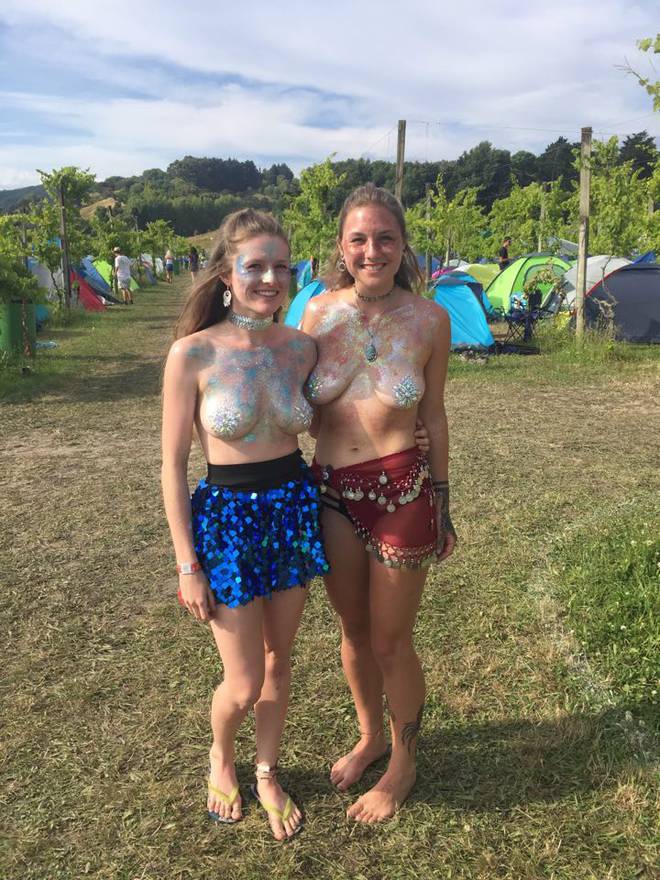 The viral footage, posted by a woman unknown to Anello-Kitzmiller, shows her walking through the throng topless, with friend Kiri-Ann Hatfield as the man comes up behind her.
He grabs her before running off and sitting down with his friends on the grass.
Anello-Kitzmiller then spins around, races after the man and slaps him in the head four times.
Hatfield then pours a drink on him.
The incident caused an outpouring of public support for Anello-Kitzmiller online and in news articles, as well as debate over her choice of attire.
She and a friend are now planning a "march for consent" in Auckland, to be held in late January.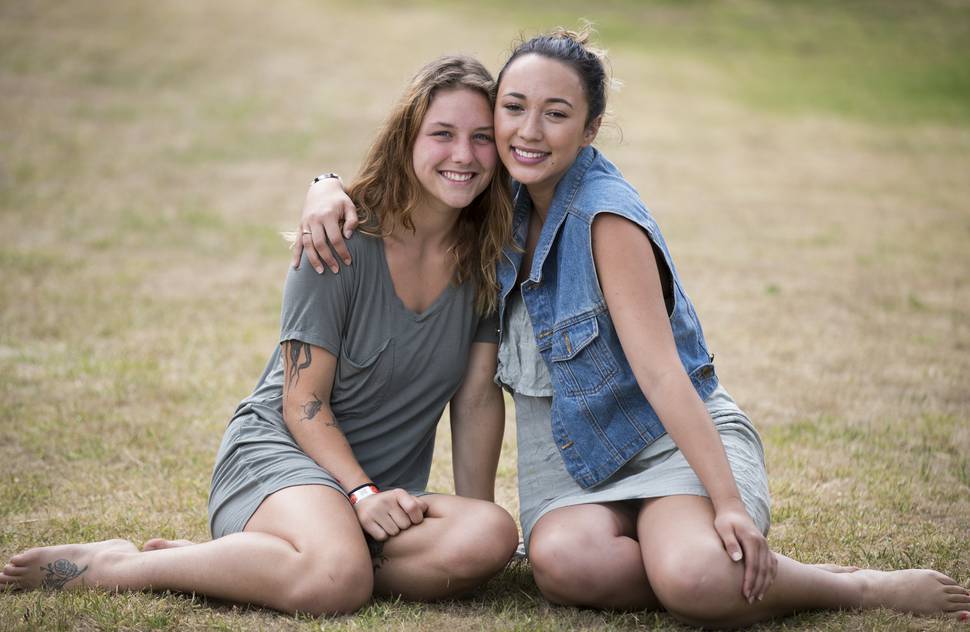 "In regards to the #glitterboobs incident (everyone must have seen it by now if you haven't we will share some links in the event) a worldwide discussion has begun over sexual harassment/assault, over what it means to have a body and what rights we have," said a description on the Facebook page set up for the event.
"This is a discussion that has been long overdue. On January 28th we are marching in Auckland together, to stand in solidarity with each other and for anyone who has ever been the victim of sexual assault, victim blame, anyone who wants to stand up and say this is my body and these are my rights."
GypsyFestNZ will be providing glitter paint for "as many humans as possible", whether it be just on their faces or on their "whole damn chest", but the post stressed there was no dress code.
"Nobody has the right to touch you without your consent - it does not matter what the circumstance may be, your body is yours, and nobody has the right to take that away from you.
"It does not matter how you identify your gender or sexuality. It does not matter what you are wearing. It does not matter if you changed your mind. No means no.
"If you have ever been the victim, if you have ever been shamed or accused of 'asking for it,' if you have ever been denied justice, denied respect, denied the rights to your own body - we are marching for you and we want you to march with us."
The post invited anyone who had been shamed for their attire, harassed, or had what they were wearing taken as an invitation to march with them.
"We are standing for body positivity, mutual respect for one another, equality, empathy, and above all else we are standing for CONSENT. Consent is the only invitation. We want everybody to know that we refuse to tolerate sexual assault and we will not accept excuses for it."
All people are welcome at the march, regardless of gender.
"We're going to bring each other together to stand up not only for ourselves but for all of our brothers and sisters who have been victimised, to stand up and fight back against what we know to be inhumane."
The details of time and place are still to be confirmed.