The death of "cheeky" Lance Corporal Barney Te Kani has left his family, the Defence Force and the rugby community devastated.
Soldier and father of two Te Kani, 28, was at his home near the Burnham Army Camp, Christchurch, when he died suddenly in his sleep last week. His heart had stopped and paramedics were unable to revive him.
His fiancee, Kezia Tapsell, told the Rotorua Daily Post Te Kani was "cheeky, but caring to all those who he crossed paths with".
She said he was an "amazing papa" to his two sons, Tama, 6 and Zeke, 3.
"He was someone who knew me better than I knew myself."
Born in Martinborough, Te Kani moved to Rotorua with his family when he was at school.
He studied at Western Heights High School and was a keen rugby player, playing for the First XV and going on to be part of the Ngongotaha Colts team that brought home the shield in 2009.
He was a first five-eighth and after joining the Army represented New Zealand in the NZDF Rugby Defence Blacks and played for the Canterbury Maori team.
His fiancee said Te Kani joined the Army to serve his country. The family had lived near the Burnham Army Camp for the past six years.
"He liked the brothers he made, the lifestyle it gave us as a family, and the sport."
Ngongotaha Sports and Community Association president Rob Beckett said Te Kani was always supportive of his whanau.
"He was always there for everybody, loyal to a T.
"You couldn't miss Barney, because he just had this great sense of humour, but he could be sensible when he needed to be."
On its Facebook page the NZDF Rugby Defence Blacks said the loss of a team mate and comrade was the loss of a brother.
"It is with much sadness that the NZDF Defence Blacks mourn the passing of a brother.
"Our condolences and heart-felt thoughts are with his partner, his two boys, and whanau at this sad time."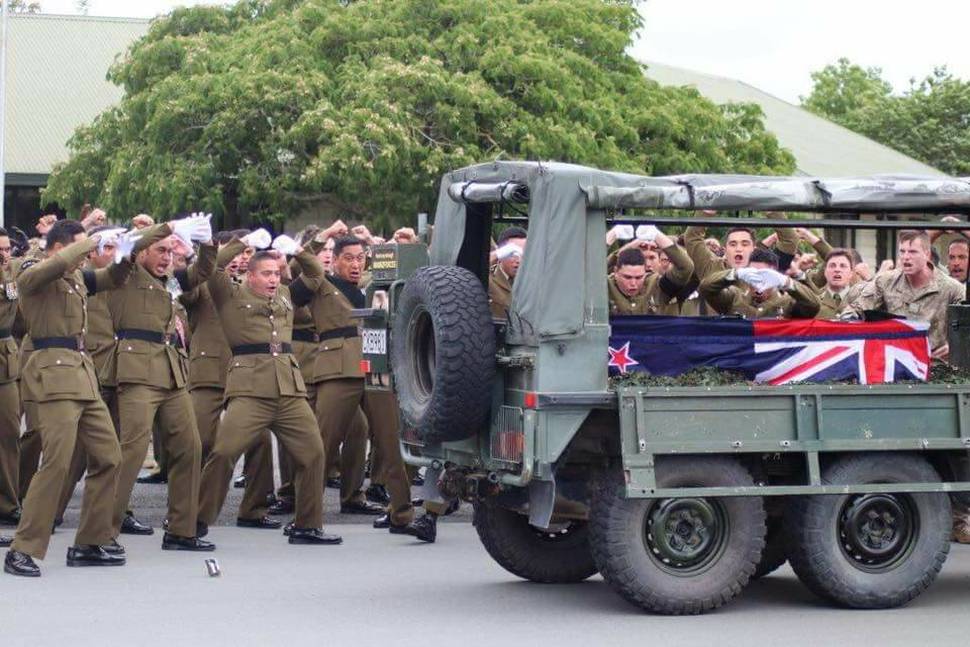 A spokesperson for the Defence Force said Te Kani was a talented soldier who had recently been promoted in recognition of his leadership potential.
"The NZDF, especially the members of 2nd/1st Battalion at Burnham, extend their deepest sympathies to his family and friends on his passing."
The first of his two funerals was held at Burnham on Saturday, before he was transported back to Rotorua for a funeral at Waiteti Marae on Monday.
In a tribute to Te Kani on the Sergeant Major of the New Zealand Army Facebook page it said the "fitting service and farewell" came from a "proud unit with a reputation second to none".
"Safe journey north warrior, Lest We Forget Barney, onward."
Outpourings of respect flowed in the comments with friends showing their grief at the loss.
"Watch over your family from above and know that your boys will grow up to be leaders, role models, mates, friends, family men and damn good sports players, because their father was one. Hold the high ground until reinforcements arrive," one post said.
Another said Te Kani was way too young to leave them behind.
"Lead by example up there, just like you did down here."
A coroner's report into Te Kani's death has come back inconclusive at this stage.
A Givealittle page set up to help his family has already raised more than $6000.