A 20-year-old man who allegedly ran a red light in his Mercedes-Benz and crashed into a taxi, killing the driver, blew more than three times over the legal limit.
Farshad Bahadori Esfehani was granted bail when he appeared before a justice of the peace yesterday in the Auckland District Court.
Esfehani, a Mt Roskill resident, has been charged with driving with excess breath alcohol causing death, driving with excess breath alcohol causing injury, and failure to stop and ascertain injury.
Court documents show that Esfehani blew a breath alcohol reading of 908mcg of alcohol per litre of breath.
The limit for drivers aged 20 years and over is 250mcg, and those who blow over 400mcg will face criminal charges.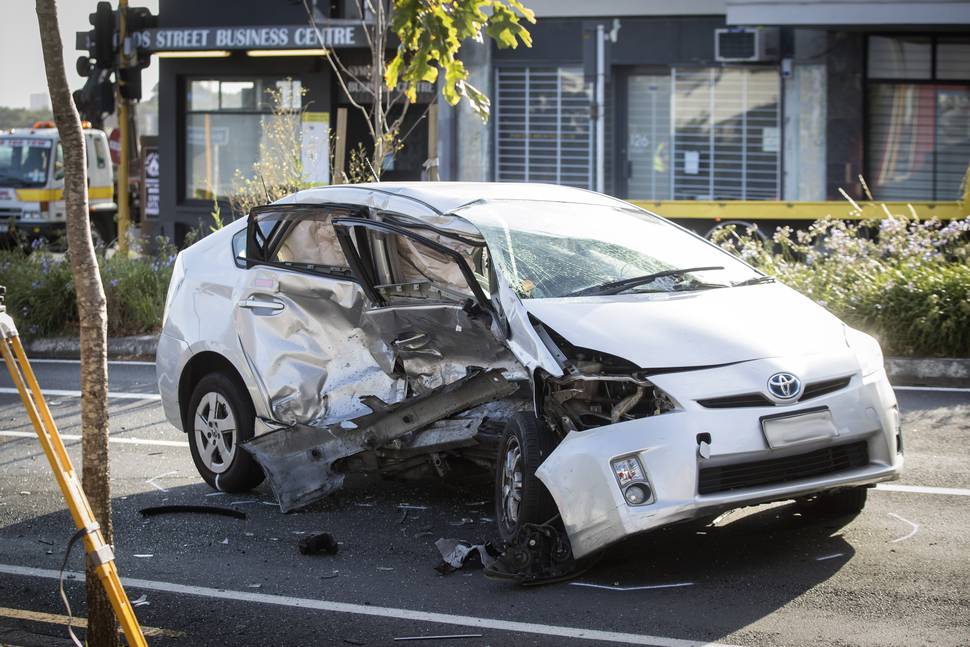 His next court appearance will be in February.
Abdul Raheem Fahad Syed, 29, a Discount Taxis driver and young father, was killed in the early-morning crash on Saturday when a black Mercedes hit his Toyota Prius.
Syed, believed to be on his way to pick up passengers, was killed when the other vehicle allegedly ran a red light.
Syed's car was badly damaged on the driver's side in the crash at 4.45am.
The Mercedes driver and a passenger then allegedly fled the scene and were found only with the help of members of the public, police and the Eagle helicopter. Police dog units were also called to the scene.