The volunteer hut warden who died from a fall in the Canterbury foothills was a senior engineering student originally from Malaysia.
Calvin Lim, 29, of Christchurch was found dead near Pinnacles Hut at Mt Somers. The area is in the foothills of the Southern Alps, east of Ashburton.
Lim was a PhD student in chemical and process engineering at the University of Canterbury.
He was in his first week as the warden at Woolshed Creek Hut for the Department of Conservation when he died on Friday.
Lim was involved in the Canterbury Malaysian Students Association and the Canterbury University Tramping Club. He was a musician and Sunday school teacher at the Every Nation Church.
DoC director of operations for the eastern South Island Andy Roberts said Lim's absence was noticed when he failed to respond to radio calls from the Pinnacles Hut warden.
The two huts are part of a popular two- to three-day walk at Mt Somers.
Lim was reported overdue at 4.30pm on Friday and phone polling over the next few hours indicated his phone was at one location.
A helicopter was sent and the man's body found just before 10pm, police said.
Roberts said Lim, a keen tramper, loved being in the outdoors and was excited about the opportunity.
"It's just a very, very sad situation."
Lim was not involved in hut-related duties when he died.
"It seems he was out for a walk, he was well off the track ... he's been up on the side of Mt Somers and fallen in a very bluffy area."
Lim's death has been referred to the coroner. The department would also investigate and it had passed information to WorkSafe NZ.
Members of Lim's family were on their way from Malaysia.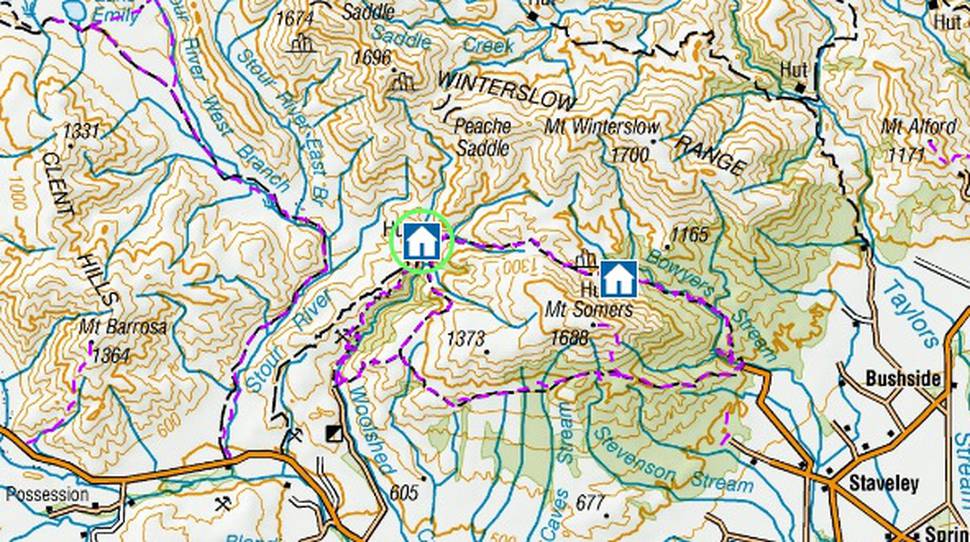 Pinnacles Hut is near cliffs and popular with rock-climbers, according to New Zealand Alpine Club routes database Climb NZ.
"Tumbling down the north side of Mt Somers are huge columns of rhyolite which form one of the best climbing areas in Canterbury. The routes are long and sustained outings up grooves and aretes up to three pitches high."
Roberts said that at any one time during summer, DoC had about a dozen voluntary wardens stationed at huts in Canterbury.