Crowds of Tongan rugby league enthusiasts donning red and white turned up to a fan event to celebrate their team's first World Cup semifinals spot.
A fan day was held at Skycity in Auckland's CBD this afternoon involving players from both semifinalist teams, England and Tonga.
The Tongan side's narrow win against Lebanon in Christchurch over the weekend saw them win the chance to take on England in the semifinal this weekend in Auckland.
League players shook hands and signed shirts at the event, where fans clamoured to get a glimpse of their idols.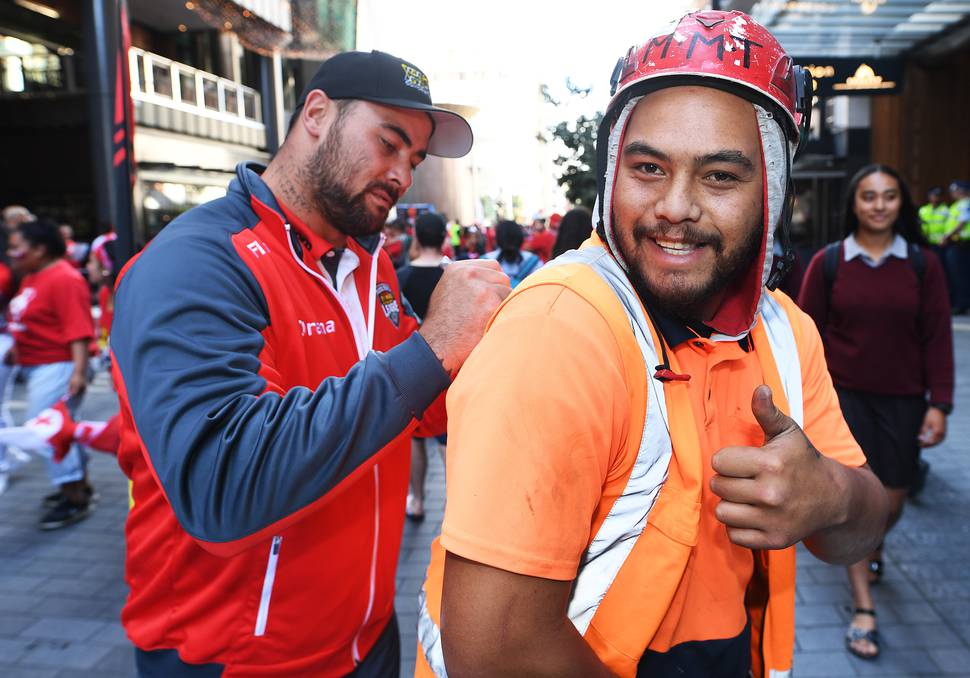 On Saturday Tonga captain Sika Manu told the Herald the fan day would be a great opportunity for fans to show their support for the team amid a busy week.
"We know that our fans will understand that it is a huge week and with a place in the World Cup final on the line, we're focused on getting the result," Manu said.