An Auckland food charity has been left high and dry after thieves smashed up its delivery vehicles.
Maria Madill, manager of Kiwi Harvest, says perishable donated food is now stuck in their freezer with no way of getting it to the charities who are in great need.
Madill said they're now hoping a local business could lend them a replacement vehicle to distribute the food which includes meat, produce and five pallets of cream cheese from the weekend's Taste of Auckland food festival.
Madill said the break-ins couldn't have come at a worse time as their freezers were full due to their involvement with the festival.
She arrived at their Ellerslie premises at 7am today to find the windows of two of their refrigerated vans smashed in and their steering system seriously damaged.
"One has ripped out the steering system to try and get it started and so we have had to halt operations this morning in getting all of that good food out to people."
They have called many of their contacts and have spread the word to find replacement vehicles as they're not sure how long theirs will be off the road.
"We are a charity and rely on the kindness of people who can help us in a situation like this, operationally and financially it's a massive setback for us and ... we will need replacement vehicles for the week and that will cost us."
The company has a third vehicle which distributes food on the North Shore and Madill said it would be brought over into the city to begin delivering the stranded food this afternoon.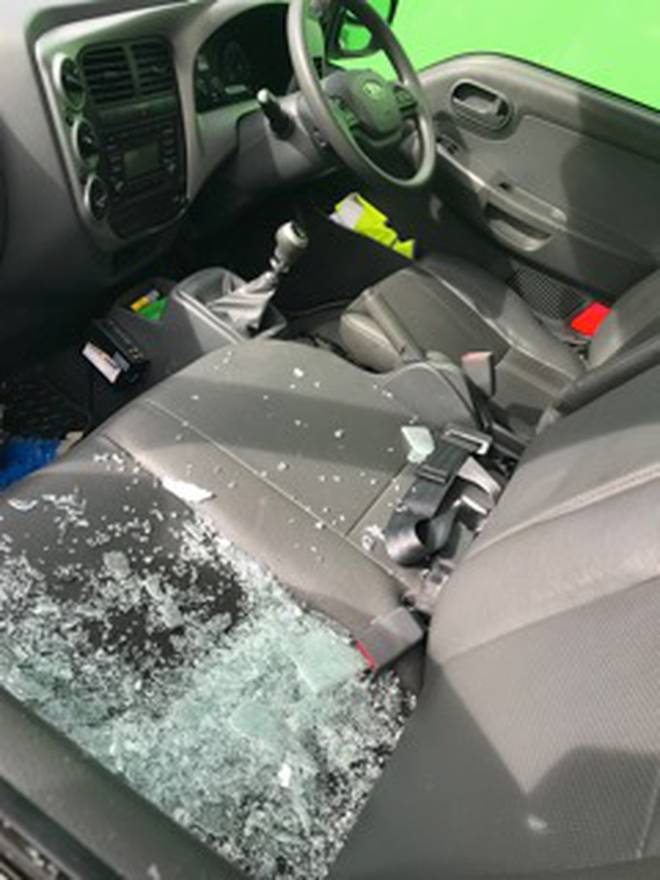 "We've got five pallets of cream cheese to pick up that has been donated to us this morning and we're working with the donor to ensure that we can still go ahead and rescue that ... we've got over 140 charities that we deliver to so five pallets, no pun intended, can be spread far and wide."
Kiwi Harvest rescues and re-delivers fresh and perishable food to charities around the city, so having refrigerated vans was an integral part of its business, she said.
"The refrigerated vans are obviously an integral part of maintaining the food safety and getting that out to people quickly, so there's a very high turnaround in what we do. It's devastating."
As well as damaging the vans, the charities fuel cards were also stolen, she said.
"Why would you steal a bright green van that's branded up with the 0800 number on them. We just don't know who would do a thing like that.
"If anyone is able to lend us a refrigerated van for the rest of the week that would help us immensely because we still have food to rescue and people to feed."
The break-ins had been reported to police, she said.
* Anyone who can help Kiwi Harvest is asked to phone 0800 601 609.