One person has died and another is critically injured after a car crash near Wairoa last night.
Police were alerted to a report a car had rolled along Awamate Rd between Huramua Rd East and Bell Rd in Frasertown just after 7.30pm.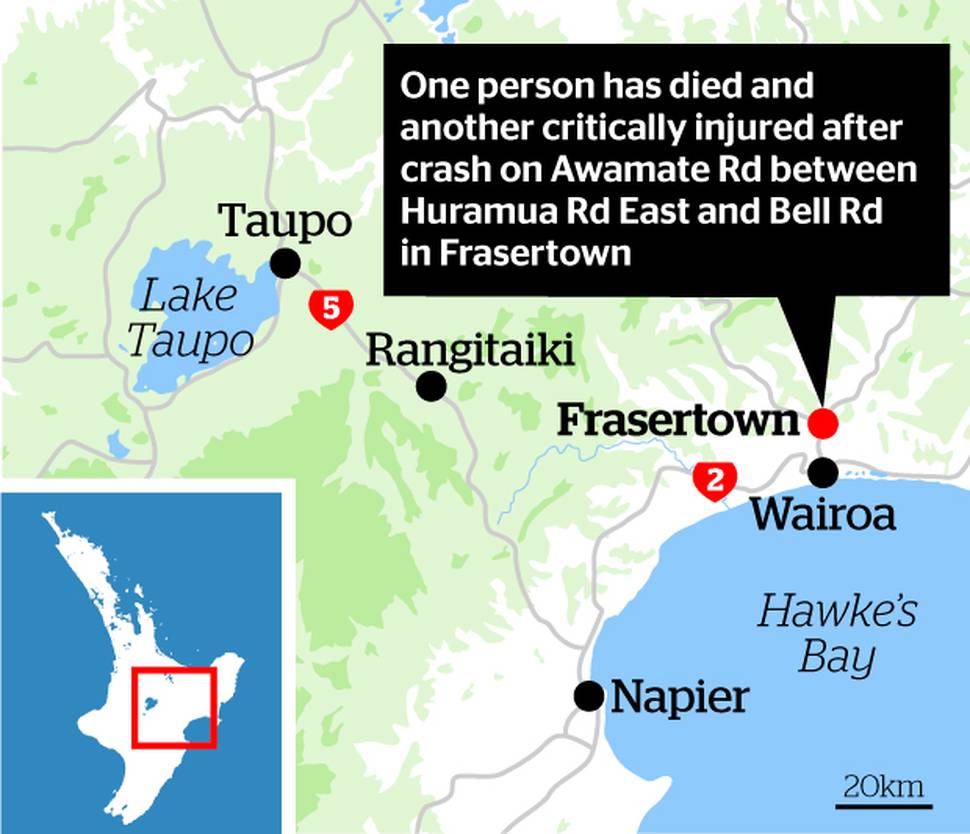 One person died and a male is in critical condition in the intensive care unit at the Hawke's Bay Hospital, a Hawke's Bay District Health Board spokeswoman said.
Two others in the car, initially reported injured, were taken to the Wairoa Hospital and discharged last night.
The Serious Crash Unit were last night advised of the incident.