Nelson woman Rose Renton says rubbing rat poison on Environment Minister Nick Smith's jacket was a "symbolic" gesture and no harm was intended.
Smith, who is MP for Nelson, claimed a man and a woman rubbed rat poison in his face and clothes and shoved him in protest against a poison bait drop due to happen at the Brook Waimarama Sanctuary that day.
"The situation became quite frightening when it escalated from verbal abuse and throwing rat poison at myself and volunteers to physical shoving and rubbing rat poison over my face and clothes," Smith said.
Now Renton - well-known for her campaign to legalise medicinal cannabis - has confirmed she and husband Guy Northover were the couple involved in the incident.
They went to the markets to confront Smith over the impending bait drop, which she called a "genocide on nature". They knew most police would be away guarding the Brook Sanctuary from protesters.
"We wanted to show him how it feels to drop poison on your back door with no notice."
Courts have ruled in favour of the drop of 26 tonnes of brodifacoum. But Renton and Northover claim safety rules were breached including not giving 48 hours' notice, sending out safety messages or putting up safety signage.
Renton said claims that the pair shoved the minister and went into his caravan to throw bait were exaggerated.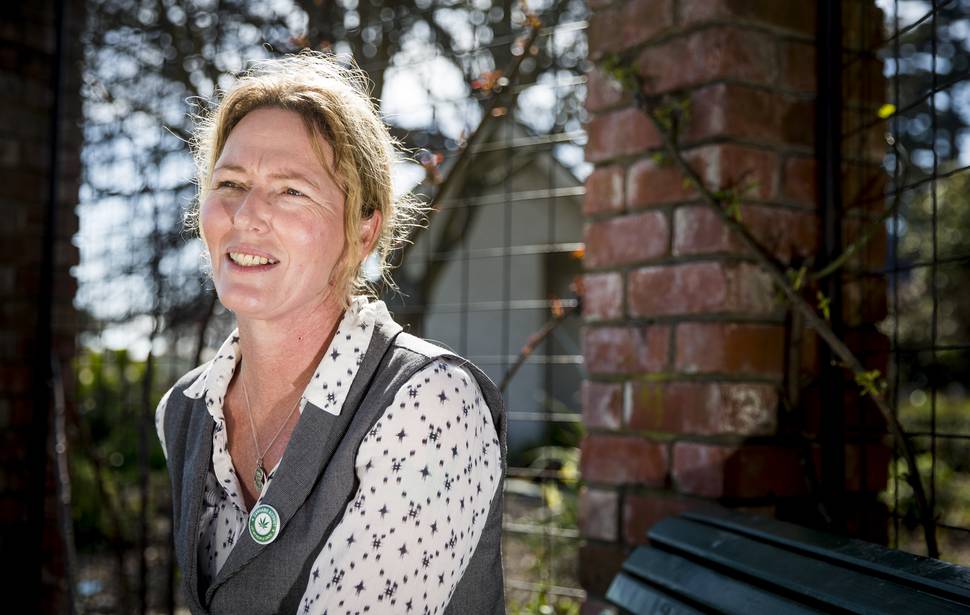 "We didn't shove him at any point and we didn't touch his face. Yes, there was bait thrown, but I never entered the caravan."
The Herald was given video of the incident filmed by a bystander, on condition the pair not be identified. However Renton and her husband have now given permission for their faces to be shown.
Smith said he had laid a complaint over the incident. Renton said she has not yet been contacted by police but she is comfortable with them seeing the footage.
"There was never any harm intended. We had a message to deliver that was effectively delivered," she said.
Renton has been a vocal campaigner for medicinal cannabis. Her son Alex, who died in 2015 aged 19, was the first person in New Zealand to receive medicinal cannabis in hospital.
Smith told Radio New Zealand he did not recall ever meeting her.