Kate Hayward remembers the fresh orange peel scattered a few metres from her husband's little red Toyota hatchback.
And the cold.
It was so cold, as searchers fanned out with their torches, blowing their whistles, calling her husband's name, falling silent and walking on.
Police had told her not to come to the place where Frederick "Rick" Hayward's empty car was found at the summit of the gravel Old Mountain Rd, the narrow, winding, sometime New Zealand Rally route whose other claims to fame are its World War II fortifications and its status as the original link between Raglan's rolling breaks and Hamilton's roving masses.
But, of course, she had come. The 67-year-old who had vanished clad in no more than a brown cotton top, tan pants and khaki cap was her husband of 43 years - she first fell for the adventurous Londoner in bell-bottom trousers and Danish clogs at a 1960s Northern Illinois University - and the father of her two adult children.
No one had seen him since he left the couple's Hamilton home about 5pm on September 2 2013 - roughly 27 hours earlier.
As the hours of darkness passed she tried not to turn on the heater.
"I wanted to be able to feel what it might have been like for Rick. But I couldn't. It was so cold. We had to turn the heater on."
Later, after the search was over and the couple's son had driven the little Toyota home, other feelings came.
Remorse and guilt.
The last time the couple spoke was when Hayward called his wife at work and asked if she would go with him to the family bach, a 1940s weatherboard cottage in Raglan.
"He didn't want to go by himself ... but I encouraged him to spend a few days in Raglan. So many times I have thought that if I'd gone with him, he wouldn't have gotten lost ... 'if only' has played in my mind."
But is Kate Hayward alone in her feelings of guilt? Has someone else been harbouring a horrific secret for four years?
In a shocking twist on disappearance of Rick Hayward, Hamilton Detective Sergeant Andrew Saunders announced in June that police believe he was the victim of a hit and run, which was then covered up.
"We believe this was an accident but that the driver, people in the vehicle, have then panicked and disposed of the body," the veteran detective told the Herald on Sunday after police went public on crime-busting reality TV show Police Ten 7.
Saunders still refuses to reveal what information changed what everyone had believed for four years. The priority, he says, is to return Hayward to his family.
"It's not about running around trying to harass someone and put someone before the court. Our focus is to find Rick and get him back to the family."
If police are right, someone is living with a very guilty secret.
Saunders has been a cop for 27 years, 20 of those as a detective, and he has never had a case like this one.
"But you do come across times when offenders have done things they didn't intend to happen and then panicked."
A guilty conscience was the key to finding out what happened.
"We actually hope they have a conscience ... It's a big thing to keep to yourself."
Guilt has fascinated writers and psychologists for thousands of years, appearing as central themes in works from Shakespeare's Macbeth to Edgar Allan Poe's The Tell-Tale Heart to, this century, Lionel Shriver's We Need to Talk About Kevin.
Roman playwright Plautus, who died in 185BC, wrote "nothing is more wretched than the mind of a man conscious of guilt". More than 2000 years later famed US director Orson Welles said anyone guilty of something "should live with it, face up to it".
A New Zealand-raised man who murdered a friend and buried his body, telling no one, can attest to the terrible burden of keeping a secret.
The husband and father, who spoke to the Herald on Sunday on condition of anonymity, kept his for seven years.
But while his body was free, his mind was not.
"I was working long hours, I'd do a lot of time in charity work and get involved in big crazy projects and it would kind of take my mind off it, but ... you would just wake up in the middle of the night with that sense of 'ouch'. I've got this thing on my soul that would just kind of spring up from time to time," he says.
"I would be just sort of tormented by it.
"And it never really went away. If anything, it got stronger."
After joining a church community, he was eventually confronted by its leaders. What was tormenting his soul, they asked?
He told them. His journey to peace had begun.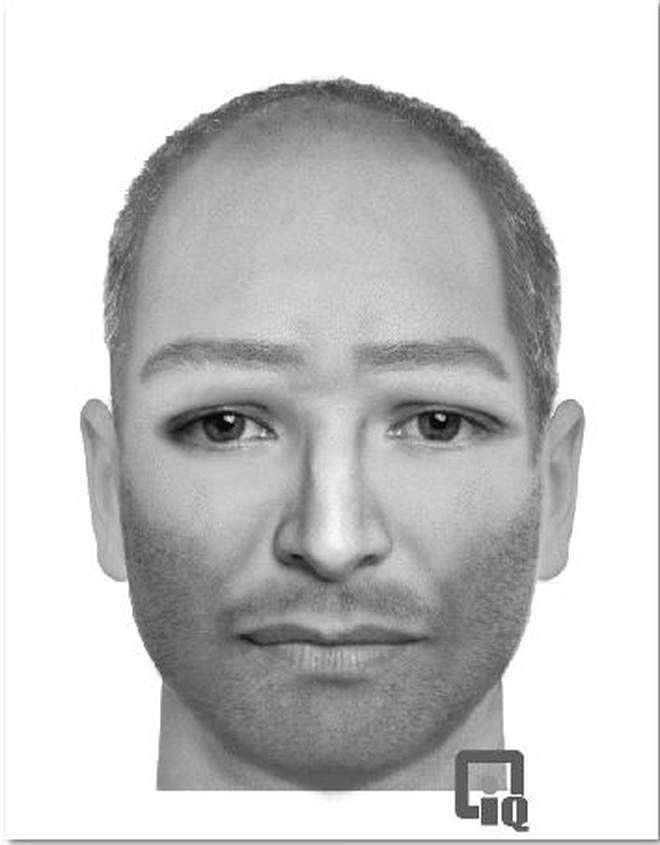 The man travelled to the country where the killing occurred and confessed to police. He was convicted of murder and spent several years in jail.
Life behind bars wasn't easy, but he always knew his decision to confess was the right one, the man says.
"I had a clean conscience because I'd done everything I could to make things right ... I still have regret for the past but at the same time I have complete peace because I've found forgiveness."
He hoped his story would "help someone else find peace".
"If they have any kind of conscience left it would be tormenting them."
History is littered with examples of those whose knowledge of what they have done has proved their own undoing.
Another Kiwi, Grant David Mitchell, walked into a Queensland police station in 2011 - after 24 years evading justice for the death of his girlfriend, Auckland woman Nella Celeste Poli. Mitchell was jailed for at least 10 years after admitting to the 1987 Sydney murder.
Two years ago a 91-year-old confessed to the 1946 murder of a London sex worker and just this week a WWII vet, at 96, admitted he did not take part in the D-Day landings, after decades of being lauded as among those involved in the invasion.
University of Waikato School of Psychology professor Maryanne Garry says people have a "remarkable and surprising" capacity to remember experiences differently from how they actually happened.
One example is false confessions spurred by "the right set of factors", such as pain.
But as for expert opinion on how hard it is for someone guilty of a crime to "just wander around" as if nothing had happened, she wasn't convinced anyone could give an answer.
"Nobody would know how hard it is to not tell someone," she says.
"It doesn't make much sense to see an extraordinary incident through the lens of someone who just lives like you and me, who lives an ordinary life, and who thinks, 'I could not mentally project myself into that place, so I don't understand how someone could act that way'.
"But like I said, under the right circumstances [it's possible]."
Kate Hayward watched her son search for his father that September night four years ago.
He's their Kiwi baby, born after the couple and their daughter crossed the Pacific to escape the Ronald Reagan Presidency and a failed campaign against a new nuclear power plant upwind of their Illinois do-up, and it occurred to his mother her boy believed he would find his dad.
Even then, just a few hours after the alarm was raised, she was under no such illusions.
"I knew that he hadn't survived. Not in that cold."
Dawn came and the clear skies turned grey. The police helicopter swooped over this working farmland close to where former Prime Minister Helen Clark grew up, where mist settles in the gullies on wet days and sheep tracks cut a path up misshapen hillocks, just as Hayward had.
"Rick tended to take the road less travelled, both figuratively and literally," Kate Hayward says. "So not surprisingly his preferred route to Raglan was Old Mountain Rd ... the Karamu Walkway intersects Old Mountain Rd and it was common for Rick to stop there and go for a ramble. He liked to charge up a peak that took his fancy."
By 9am it was raining and Kate Hayward thought about leaving. It would be the first milestone.
Even though she believed her husband was dead, she left a note on the Toyota's dashboard.
It ended with a love heart.
"I thought if he sees that, just that, he'll be reassured."
There would be no reassurance.
Tuesday turned to Wednesday and Wednesday to Thursday and then it was the end of the week and the search was over.
The orange peel scattered near the Toyota told Kate Hayward her husband had "been here", but just like everything else he left behind - his cellphone, his red plaid bush shirt, and his books on the dashboard - they revealed nothing more.
"Unfortunately they gave no Hansel and Gretel trail to the direction he had taken."
Now, there's a possibility of learning the truth.
There have been developments since police went public eight weeks ago, but no breakthrough.
Police have asked for sightings of two vehicles of interest - a dark-coloured Nissan Terrano and a ute, possibly with the number plate TX.
An identikit of a man, described as 172cm tall, of medium build, unkempt and with blond hair and a balding or receding hairline, was also released to the public.
Saunders is cautious with what he will say. About a dozen tips have come in, including some related to the identikit.
Will the truth ever be known? Or will Hayward remain among the sad ranks of the disappeared, alongside Mona Blades, Kirsa Jensen, Amber-Lee Cruickshank and so many more.
Some, such as Bassett Rd machine-gun murderer Ron Jorgensen, not seen since his car was found at the bottom of a North Canterbury cliff in 1984, have motive for disappearing. Others vanished in suspicious circumstances, while hitchhiking or in the company of those with criminal connections.
But there was no reason for Hayward to disappear, Saunders says.
"Rick was a well-loved family man and well-respected in the community. Certainly he didn't involve himself with people who would want to cause him harm."
So shocking is the turn of events that when Saunders sat in Kate Hayward's front room in February and told her police believed her husband had been the victim of a hit and run, she was initially disbelieving.
"However, as the months went by, I could see the police were convinced that the truth lay in a hit and run scenario. It filled me with hope that the person or persons with this information might come forward and my family and I would finally be able to lay Rick to rest."
It also eased her feelings of guilt, but the lingering anguish of not knowing what happened feels like "being caught in a whirlpool", she says.
She and her children focused on living in a way that honoured Hayward's hopes and values - in her case learning Te Reo and championing Palestinian rights.
"Memory lives on, as a force of its own. A person who has been part of your life for decades leave imprints in so many ways."
But it would mean everything to know what happened, and to bring Rick home, she says.
"Very occasionally in the course of a lifetime, a person will be given a rare opportunity to exercise a single act of great courage or to take an action that would be supremely merciful.
"Coming forward with information about Rick's last moments and where he is now would be such an act.
"Secrets are a heavy burden. They have a way of both seeping out and eating inwards. A clean exorcising can bring relief and redemption.
"I pray that [anyone] carrying the secret of Rick's last moments and where he lays now will step into the light."
• The investigation team can be contacted on 0800 HAYWARD (0800 4299 273) or, anonymously, through Crimestoppers on 0800 555 111.