Two Kiwis out for a bike ride in New York's Central Park narrowly escaped being crushed by a huge tree that toppled over injuring a mum and three children.
Aucklander Jessie Phillips, 23, and her mum, who are on holiday in New York, decided to hire bikes and ride through Central Park on Tuesday morning, Eastern Time.
The pair headed to Columbus Circle to hire bikes but were frustrated by the length of time it took the family in front of them to get kitted out and on their way.
In a stroke of luck, those few extra minutes they were forced to wait may have saved their lives.
"If [that family] were a few minutes faster we would definitely have been under that tree," Phillips said.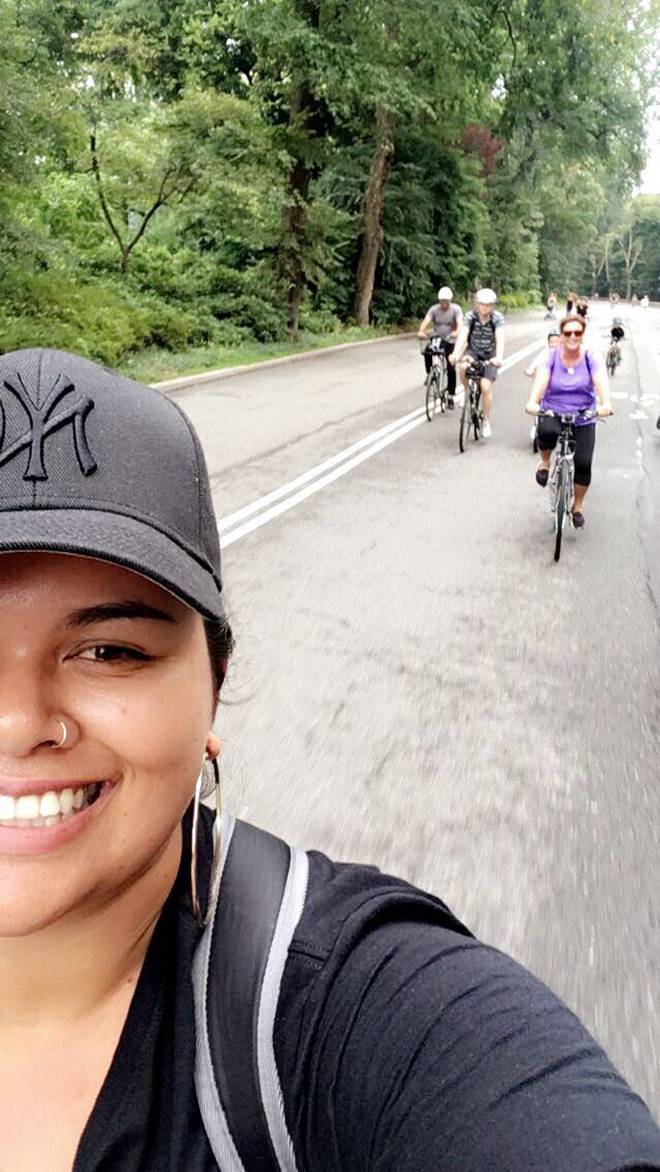 As they started cycling through the park on West Drive there was a thud but they thought nothing of it. Then people started running and yelling and they heard wailing sirens approaching.
The pair rounded the corner and saw what all the commotion was about.
"When we turned the corner and saw the whole tree out of the ground we were like, 'Oh, wow'," Phillips said.
A huge elm tree had toppled over completely blocking the road.
"The tree had literally just uprooted itself," Phillips said. "There was a baby and two other children getting carried away. They got caught within in the branches. The mother had actually been trapped under the branches and was unconscious for a few minutes.
"If we cycled through there pretty much two minutes earlier we would have been under that tree. It was a bit of a shock."
The length of trunk covered the road, which was about three cars wide and the branches extended out even further, Phillips said.
"It was just ginormous."
Passers-by pulled the children out and started snapping off branches to free the mother, the New York Times reported.
The trapped woman, Anne Monoky, 39, and three boys aged 3, 4and 41 days, were taken to hospital. All four were in a stable condition with minor injuries.
Phillips said the timing was fortunate for another reason.
"Central Park is right next to Trump Tower and President Trump is in New York at the moment. There were police there [outside the tower] and they pretty much ran straight over," she said.