Images of Somalian pirates, the Haiti earthquake and the first people to walk on the moon are some of the famous shots to have changed the world emotionally, financially and dramatically, a photography expert said.
Getty Images vice president of photography Stuart Hannagan spoke to the Herald ahead of World Photography Day on August 19.
He wanted to celebrate images for their societal good and power to evoke emotion.
One of his favourites was of Princess Diana looking into the eyes of an HIV-positive child. Hannagan said that changed the tone of what royals could do.
"All of a sudden we had a princess in Brazil in a hostel of abandoned children being engaged in that child ... She changed the world.
"If that photographer had looked away for a few seconds they wouldn't have gotten that picture."
Another of his other top picks included the image of a silverback gorilla being carried out of the Democratic Republic of Congo after it was slain by poachers. He said the image had taken weeks to organise and the photographer had spent days trekking in the jungle. It helped raise over $50million for gorilla conservation.
An example of an emotionally powerful image was the shot of the young Syrian boy, caked in dust and wounds sitting solemnly in the back of an ambulance.
It showed that even though technical ability was important "nine out of 10 times" it was about being in the right spot at the right time, Hannagan said.
"This is the image that evoked so much conversation. People wanted to know who he was, what happened to him, who he was with, is he okay?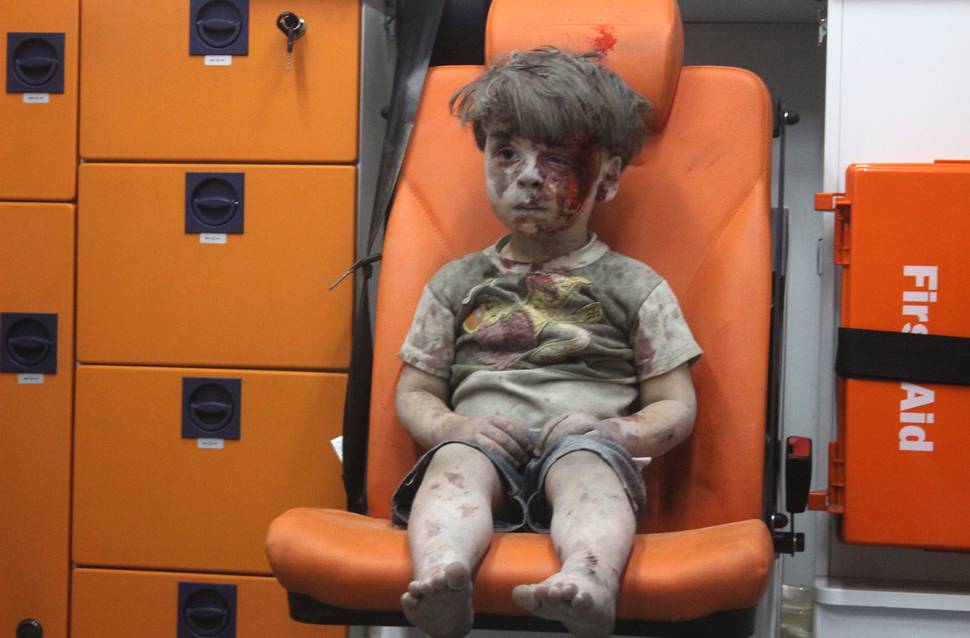 "It's what you call just 'a grab', just a moment. The photographer thought 'I've got to follow this kid'. I bet this boy's face haunted him quite a bit."
The biggest changes in the photography industry were the speed of delivery and the power of social media. More people were taking and sharing photos than ever before, Hannagan believed.