Starstruck passengers and crew were "buzzing" last night after spotting a monstrous blue whale off Auckland's coastline.
Andy Light, skipper of Auckland Whale and Dolphin Safari, was taking the Dolphin Explorer catamaran towards Kawau Island when first mate Darren spotted a "massive" blow in the distance. The safari often encounters Bryde's whales, which blow 2-3m high; this was twice as big.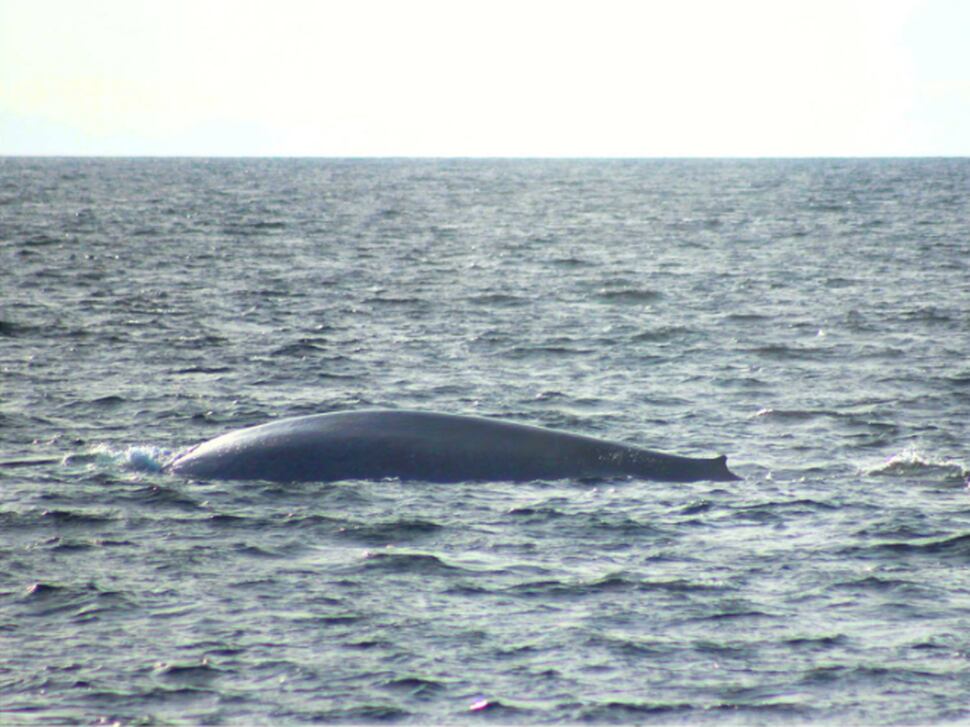 Suddenly a huge whale popped up barely 20m away from the boat, Light said.
He knew straight away what it was. "I've been doing this a long time and I know a blue whale when I see one - their dorsal fin is very, very distinctive, different from any other whale on the planet."
Light is one of New Zealand's most experience whale-watching captains; it was his fourth blue whale in 25 years.
The mammal was 20m long - as big as the boat - but there was no danger, Light said.
"They are literally gentle giants. I've spent thousands of days watching whales over the years and I've never had a whale get aggressive or hit a boat."
About 30 passengers, mostly tourists, were on board. The group spent about 40 minutes watching the whale, being careful not to invade its space.
Blue whales migrate from Antarctica to their breeding grounds, heading north past New Zealand, although it's not clear where they end up.
Light's team is sending photos of the dorsal fin to universities around the world to try to identify the whale and where it was going. But Light said blue whales are "so incredibly rare" they may not be able to identify this one.
Food sources are plentiful in the Hauraki Gulf at this time of year, Light said.
"We're lucky here in Auckland, we still have clean green estuary water that's pushing out into the Hauraki Gulf and colliding with the East Australian Current," he said.
"That sets up a massive food factory out there with lots of tiny items like shrimp and krill that these animals feed on."
Today's weather is forecast to be horrible, but he plans to take the boat out again tomorrow and is hoping to get lucky again.
"There's a lot of food around at the moment. It could stick around. Who knows what's going on in the mind of a whale."
GENTLE GIANTS OF THE SEA
• The blue whale, Balaenoptera musculus is the world's largest animal
• Females can grow up to 33m; males are a little smaller
• Average lifespan is about 100 years
• Some weigh nearly 200 tons - equivalent to 40 elephants
• The blue whale's tongue alone weighs as much as a fully grown African elephant
• It's estimated there are between 10,000 and 25,000 alive today