A couple say they have been living in a sleepout and using a portaloo and outdoor shower for 18 months after their home was damaged when it was shifted to their new section.
Jan and Joe Williams, who are in their 60s, paid nearly $60,000 to have the villa moved from Penrose in South Auckland to Mauku, west of Pukekohe, just before Christmas in 2015.
They are at loggerheads with the company that shifted the house after rainwater got in and rotted the walls in the front room.
Both parties deny responsibility for the damage and months of back and forth between the two has resulted in little more than hard feelings.
The Williams, who own a furniture removal business, had been renting their home in Penrose for 13 years when they decided to relocate. They bought the Mauku section and the house they were renting to go on it.

They hired O'Neill's Building Removals and claim the house wasn't covered during transportation.
They said it rained the day of the move and water came in through removed roof tiles, rotting the walls of the house, which had to be cut in half for the move.
More rain got in before the roof tiles were tacked on about a week later because tarpaulins put on to cover the house weren't watertight, the Williams said.
But O'Neill's Building Removals owner Jeremy O'Neill said he was not responsible for the damage.
He denied leaving the house uncovered and said the couple had not sorted out their foundations in time for the move.
The house couldn't be permanently reassembled until it was on its foundations and in the months before that happened, roof tiles came off in a storm and water got in, he said.
"I'm not going to be responsible for [them] having [their] job unprepared."
The couple admit the foundations were not in place but said this was not why the water damage happened.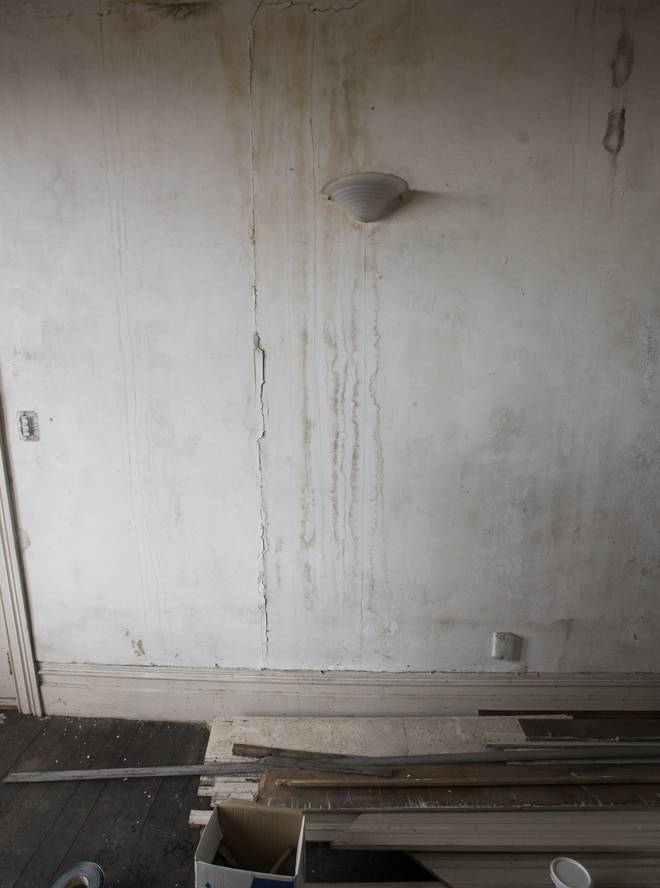 A clause in the couple's contract says the company is not responsible for damage caused by bad weather.
The Williams were also unhappy with the state their house was left in after the move, claiming interior trimmings had been taken off and left in piles on the floor, and there were superficial cracks created in the walls they wanted filled.
Jan Williams said they would have put the inside pieces back themselves, but they had no idea which bit went where: "It's like a jigsaw puzzle".
Calls and emails to O'Neill's company often went unanswered, she said, and she claims that when the company did say they'd come and replace the Gib, workers never arrived.
Again O'Neill disputes that, saying his offer to replace Gib board was refused.
Property lawyer Adina Thorn says regardless of what happened, the issues should not have taken more than a year to resolve.
The Williams should take their case to the disputes tribunal, she said.