Armed robbers who disguised their faces with hi-vis jackets were spotted speeding through a residential street, throwing out their unwanted loot.
Shocked residents of the usually quiet Dinsdale street of Poaka Ave weren't left with much doubt as to what the group had been up to after plastic shelving and packets of cigarettes littered the road following an aggravated robbery at Kiwi Liquor on the adjacent Tuhikaramea Rd yesterday.
Those involved - and their stolen blue Honda Accord - are still missing this morning.
Police have also confirmed they are now seeking two men in relation to the incident - Kaharau Mouranga and Mark Berntzen.
The store owner, who didn't want to be named, said he knew something was amiss when he saw the car reverse into the car park.
Standing behind the counter, he walked to the front door for a closer look and saw two men, whose faces were covered, leap out of the car and run towards him.
One of the offenders tried to grab the owner, a young father, as they ran in, but he managed to run away, summoning help by standing in the middle of the road and yelling out for someone to call the police.
The robbers made away with his till, cigarette storage unit and bottles of liquor.
He and his wife were left shaken by the incident.
Meanwhile, police believe Mouranga and Berntzen could provide "valuable assistance" to their inquiries into the spate of recent robberies.
"Both Mouranga and Berntzen are wanted to arrest and if members of the public see these young men they should not approach them but contact police immediately."
The witness on Poaka Ave said it was the noise that first got her attention as the car sped over a speed hump.
Looking up, she saw about four men - who had their faces covered in hi-vis clothing - throw plastic shelving and packets of cigarettes out the window, as it sped past, travelling south at at least 80km/h.
Earlier, about 4.30pm, five men went into the liquor store and stole alcohol, cigarettes and cash.
Although violence was threatened towards the staff member, no one was injured.
"At least one of the offenders was armed with an iron bar and all offenders had their faces covered with clothing."
The group's vehicle, with registration number DSY158, was stolen from a property in Pakuranga between 11.30pm Tuesday night and 1.20am yesterday.
The same car was involved in a petrol drive-off at a Z Service Station in Hamilton yesterday morning.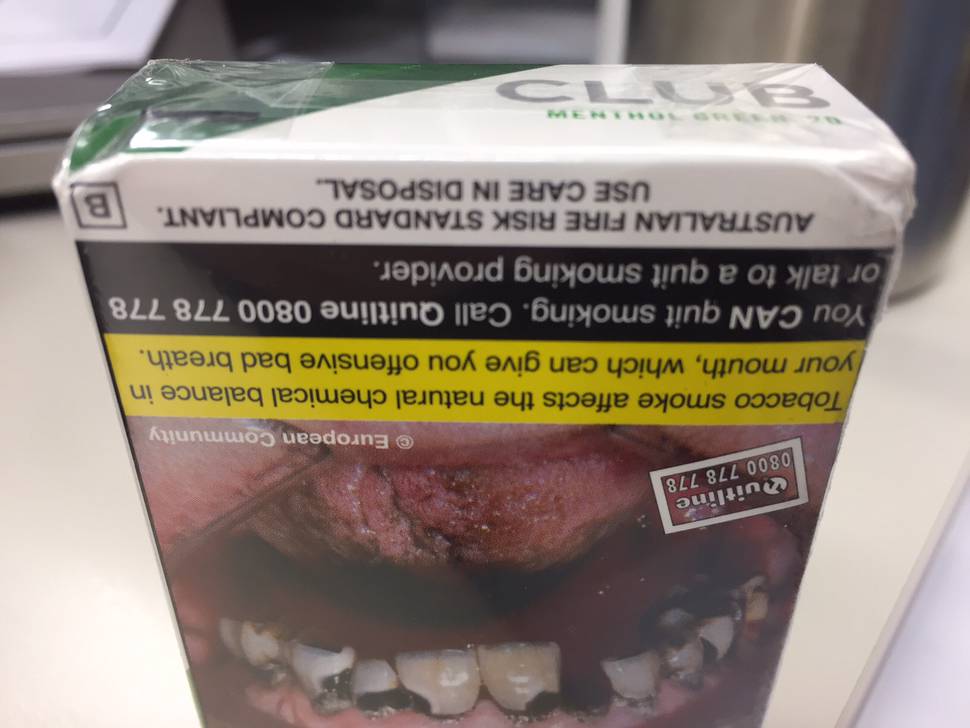 Police are investigating links to this recent robbery with other robberies that have occurred in Hamilton over the past two weeks.
The first one occurred on Saturday, July 8 when two masked men walked into the Holland Superette in Fairfield about 2.30pm demanding cigarettes.
The following day, about 8am, a blue vehicle pulled up outside the Jalaram Superette on Heaphy Tce, Claudelands.
Three offenders went into the shop armed with a crowbar and again stole a large quantity of cigarettes as well as cash. They then left in the same car.
Three offenders smashed their way into McDonald's on Greenwood St, Hamilton, about 3am the following morning, sending frightened takeaway staff to either hide in the walk-in chiller or in their crew room as the offenders made off with an undisclosed amount of cash.
Then, a grey Mazda Atenza was reversed into Michael Hill in the Centre Place Shopping Centre in a brazen burglary about 1.30am on July 12.
The thieves took off with jewellery.
The next incident occurred at BP Horotiu early on Tuesday morning, when two people smashed their way through the front door and stole cigarettes and cash as the sole staff member remained in the office in the back.
Police now want the public's help to identify the people in the CCTV images as well as finding the stolen Honda.
"The offenders for these robberies are using stolen vehicles from Auckland and Hamilton. Shopkeepers are reminded to remain vigilant and report any suspicious activity to police immediately."