An Auckland man has been wrangling with Chorus for months over a 3m-long crack which appeared in his driveway after having fibre-optic broadband installed.

The broadband infrastructure provider has been dogged by complaints about shoddy workmanship after customers discovered cables scattered across their driveway, garden or taped to a fence last year.
Maheedhar Kanagala signed up with Spark in January after buying a house in the south Auckland suburb of Flatbush.
Spark, like many other internet service providers he had considered, was offering good deals for customers who switched to fibre optic broadband so Kanagala decided to have a cable installed.
But the father-of-two felt at the consultation it was not made clear how invasive the procedure would be to his property.
Chorus installs the ultra-fast broadband cables on behalf of internet service providers like Spark.
"They don't explain this properly when you first sign up that all this is going to happen. And when it does happen you immediately start to regret it."
"They should really make people aware that it's going to change your house."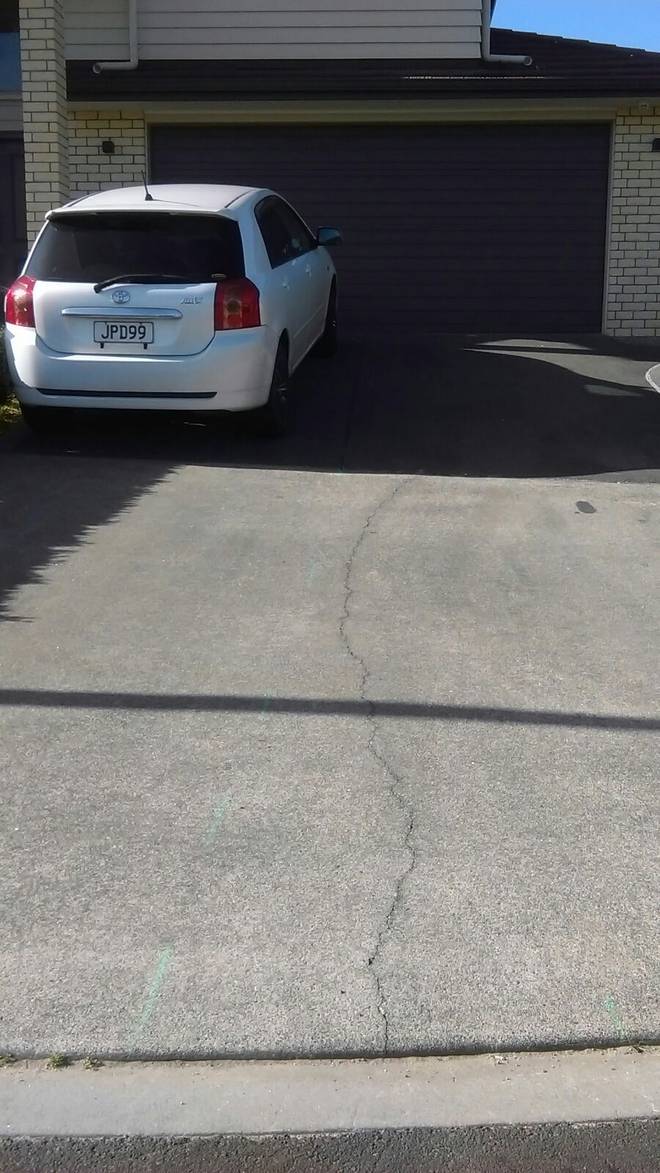 In early February, Kanagala arrived home on the day the cable was installed to find his front garden a mess and a 3m-long crack in his driveway.

Part of his garden had also been dug up and the grass had to be reseeded, leaving a bare patch of dirt, which he had not expected.

"It looks like there's been a small earthquake."

He complained to Chorus about the job and staff were sent back to clean the mess up, but Kanagala said after months the crack still hadn't been fixed.

Chorus had to get permission from Auckland Transport to fix the crack as it was affecting a part of the driveway which was on council land, but a timeline provided to the Herald by Chorus shows this took two months to arrange.

Chorus was now waiting on Kanagala's permission to come and fill in the crack, but he said he was not happy with that and wanted the whole driveway replaced.

"It's not my fault that it's cracked and it's going to look really stupid for the next three or four years until the colour finally matches up."

If he'd known the Chorus installation would have caused so much trouble he would never have chosen fibre optic broadband in the first place, Kanagala said.

"Even if I do take up their offer to fix it, I'm going to end up with a house that I didn't want modified.

"The driveway was absolutely fine. Now I'm going to have a patched up driveway. If I knew this was going to happen I would have said 'nah'."

Chorus spokesman Nathan Beaumont apologised for the damage, but said the installation had been carried out as agreed between the company's technicians and Kanagala.

"However, the fact that Maheedhar is upset about the installation method and reinstatement of his garden clearly shows we haven't done a good enough job setting expectations and explaining the process," he said.

"We'll be carrying out a review to see what we can learn from this to ensure a better experience for other customers."

Beaumont said Chorus was completing about one fibre connection every minute across the country and most jobs were done to a "very high standard".