New Zealand police say they don't shoot to kill, but statistics show that officers who pull the trigger are becoming more deadly, writes Max Towle.
Seventeen years ago, shortly before 4am on a Sunday morning, a man walked down Waitara's main drag smashing windows and cars with old golf clubs.
A few hours later he was dead.
Steven Wallace was shot four times by Senior Constable Keith Abbott, who had brought his pistol from the local police station, reports The Wireless.
The 23-year-old's cause of death, according to the Independent Police Conduct Authority's subsequent report, was a fatal wound to his liver.
"[Doctors] confirmed that even if first aid had been rendered immediately after Steven was shot, he would not have survived".
Senior Constable Abbott was acquitted of murder in 2002, but the Wallace family hoped to take a civil case against police. They argued there were other tactical options available that night and Wallace was deprived of the right to life.
However, the case died a quiet death last month - just a few lines in the local paper.
"The family of Waitara man Steven Wallace, who was shot by police in 2000, are unable to appeal the decision to refuse them legal aid for their civil proceedings against police," the Taranaki Daily News reported.
Speaking on the day she found out - by reading the story - Wallace's mother, Raewyn, was devastated. For her, the nightmare of Steven's death has never ended. She wants to keep fighting but isn't sure how.
Regardless of whether her son needed to be shot, or how many times he was shot, she says he should not have been shot in the chest. She says Steven was deprived of the right to live.
RULES ARE RULES
If the police decide to open fire, the rule is simple - aim for the "central body mass", otherwise known as the torso.
Superintendent Chris Scahill, national manager of police response and operations, says the rule has been around for "a long, long time".
"The reason is that should staff be required to shoot somebody, which is when the offender is threatening someone's life or grievous bodily harm, there's an immediate need to incapacitate them."
This is the most effective way of stopping someone during a "volatile and fast-moving situation", he says. "Clearly, there's a risk of death, [but] it's not a shoot to kill policy - it's a shoot to stop policy."
He says the tactic also ensures there are fewer missed shots.
"It's not Hollywood. We get a lot of questions like 'why don't you shoot the weapon out of the offender's hand?' It may work in the movies, but in real life, this is by far the most reliable method."
Nicholas Taylor is the only lawyer in the country who specialises full-time in firearms law.
He says police are subject to the same self-defence rules as everyone else.
"Many police shootings involve someone advancing towards police 10 or 20 metres away with a knife or another weapon that's not a gun. To assess that as such a serious risk that you have to shoot that person in the centre of their chest - I don't think that aligns with our self-defence laws," he says.
"I don't think it's reasonable force."
He says the central body mass rule is not conducive with the way New Zealand wants to be seen internationally.
"If, for example, a youth approaches a dairy owner holding a machete and the dairy owner shoots that kid in the heart, you'd find out very quickly that there's a double standard. That dairy owner would be prosecuted for manslaughter."
Police Association president Chris Cahill disagrees. He says the rule is clear for a reason.
"Once the decision [to shoot] has been made, officers do not have the luxury of aiming to only injure - this is unrealistic and would put the life of the public or the officer at serious risk."
Superintendent Scahill says no officer wants to, or expects to, use lethal force.
'THEY HAVE TO BRING THAT PERSON DOWN'
Figures provided to The Wireless under the Official Information Act show an increasing number of people shot by police are dying. Over the past five years, 18 people have been shot by police; 10 have died. Between 2007 and 2012, 20 people were shot and six died.*
Yet Superintendent Scahill says there is no clear evidence to explain the trend.
"I think you have to be very careful here. These are very low numbers. You could pick another five years and probably find another ratio. Who knows what that ratio will look like in two years, for example?" he says.
"The number of police shootings is still very, very low, especially considering we have millions of interactions with the public every year."
Whether someone lives or dies after being shot depends on a range of variables, such as the access to first aid and the distance from police, he says.
Canterbury University professor of criminology Greg Newbold has a different explanation. He says if more people are getting killed, it suggests the police's accuracy is improving.
"If they hit someone in the arm or the shoulder, that's a bad shot. When officers open fire, they have to bring that person down."
Professor Newbold says police in New Zealand aren't "gun-happy like the cops in America where hundreds of people are killed each year".
In the US, which also adopts the central body mass rule, police shootings are drawing more and more attention. There is no official data, however, the Washington Post is attempting to track every fatality.
Nicholas Taylor says if a high proportion of people die, the reasoning is clear: "The rules are resulting in the deaths of these people."
"What does central body mass mean? It means the part of your body where all but one of your vital organs are."
'COMPLETELY RUBBISH'
Police in Australia and UK have almost identical rules that direct officers to aim for the torso.
In an interview with Australia's ABC News former Detective Inspector Terry Goldsworthy says shooting to wound "was not how police are trained". "If you pull out a firearm, the intention is to kill ... that's why it's called lethal force. If you're not happy with killing someone you should not be pulling out your firearm."
And a recent Guardian analysis says "[UK officers] are trained to target the centre of the chest as it is the quickest way to 'neutralise' a suspect, even though it is highly likely that this will kill".
However, in many European countries, the rules are more nuanced.
In Finland and Norway, officers have to get permission from a superior officer before shooting to wound.
Officers in Spain should first fire a warning shot, then aim for non-vital body parts, before resorting to lethal force.
In Sweden, if the police shoot at a person, they should endeavour to "temporarily incapacitate the person. The shots should be primarily directed at the legs". The same goes in the Netherlands.
And in Denmark "force must be used as considerately as possible under the circumstances and so as to minimise any bodily harm".
Berny Maubach used to be a Detective Chief Inspector in the German state North Rhine-Westphalia. He now lives in Whanganui raising stud horses.
The firearms expert, who gave evidence in the trial that followed Steven Wallace's shooting, says the central body mass rule is "completely rubbish".
"In Germany, officers are well-trained and can hit someone's arm or leg from 5 or 10 metres," he says.
"The rules are clear in Germany - don't aim for people's vital organs - and it works. This is a very American rule, and New Zealand should not be Americanised by using it."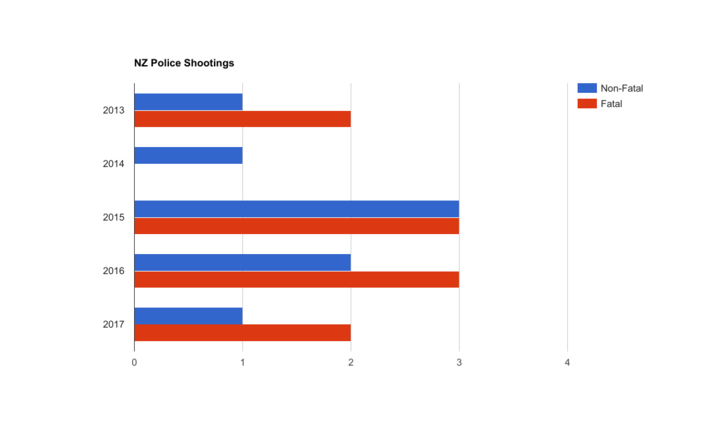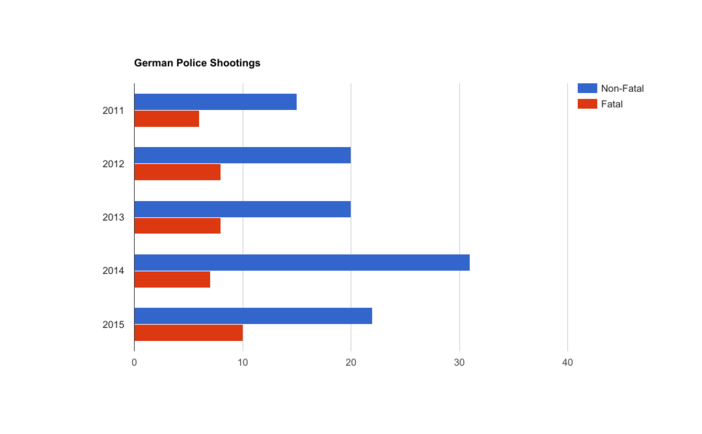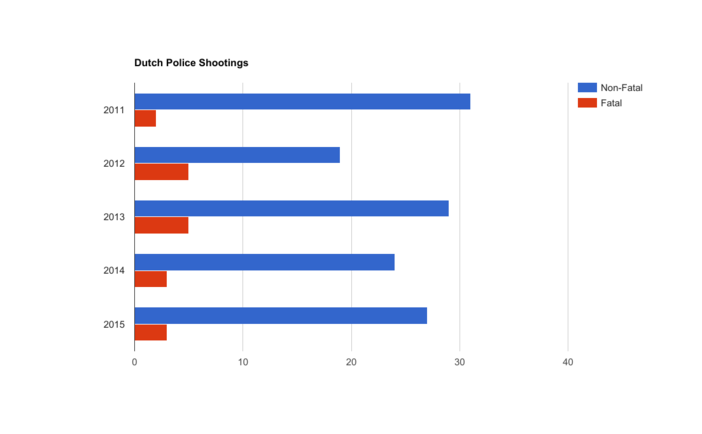 Superintendent Scahill says legally firing a gun is a "significant power".
"This can be quite a traumatic thing for officers. We make sure they are as prepared and equipped as possible for the fact that they are the only ones authorised to use lethal force in this country."
New Zealand's tactical approach should also be described as "nuanced", he says.
"We do judge each situation as it happens ... officers can use their batons, spray, tasers - the taser is by far our most effective tactical option. We taser far more people than we shoot. It has effectively resolved a large number of incidents and saved a lot of lives."
TRAINING AND WEAPONS
If the central body mass rule were to change, Berny Maubach says the training young officers receive would need to be overhauled.
"Officers in Germany are very well-trained and spend a lot of time practising with firearms. For example, they can spend some time at the firing range each day."
Nicholas Taylor agrees.
"The police just aren't spending a lot of time with pistols in training. Their firearm training just isn't adequate. In the US, police spend hours and hours at the firing range."
The weaponry would also need to be reviewed, he says.
"The [Glock 17] pistols New Zealand police carry are very crude and difficult weapons to use under stress."
In this respect, Greg Newbold can't argue. "Glock 9mm's are not good at bringing someone down if you hit them in the arm or leg.
"It will just cause a flesh wound and someone can keep running. The [Bushmaster] rifles also don't have great hitting power. You have to break bones to bring someone down."
For five years, officers have had firearms in all frontline vehicles. They are required to tell a supervisor if they want to remove it.
In the past, the Police Association has consistently called for all frontline cops to carry guns.
Superintendent Scahill says firearms training is mixed in with the use of other weapons such as tasers over 40 hours each year. He says if officers want more practice, they also have access to shooting ranges.
Police Association president Chris Cahill says "there is always room for more training and our members would welcome this".
In 2013, three men died after being shot by police. They were all later reported to have been suffering from mental health issues.
Superintendent Scahill says there has always been some, "albeit basic", training for officers in terms of managing people with mental health concerns in custody.
He says things are more fast-moving in the field.
"Given we are the first emergency respondents, officers don't have the luxury or the time to determine whether someone is afflicted with mental health issues."
'IT'S NOT THE NEW ZEALAND WAY'
Having spent tens of thousands of dollars battling the police in court after her son's death, Raewyn Wallace says it seems her family has reached the end of the line.
Without legal aid, there are no more paths to what she calls "justice".
Wallace "fundamentally disagrees" with the central body mass rule, not just because a different policy might have saved her son's life.
"It's hard to explain why, but it just doesn't feel right. It's not the New Zealand way," she says.
"I'm sorry, but this is a shoot-to-kill policy."
Figures from the Police Association show the number of times people are threatening police with firearms is increasing.
Its own survey of officers in 2015 revealed 9 per cent were threatened by people with guns, up from 7 per cent in 2013.
The union's then-president and now Labour Party candidate Greg O'Connor last year told Stuff that as a result, he expects an increase in police shootings.
If he's right, the way police respond will be more important than ever.
*NZ Police say current shootings figures are provisional and subject to change. Their data is "currently undergoing validation".
THE 10 FATAL POLICE SHOOTINGS SINCE 2013
2013
June 8: Adam Te Rata Charles Morehu, 33, was shot following a break-in at the New Plymouth Golf Club. He was confronted by police and refused to drop his gun. He was tasered and, almost simultaneously, shot. The IPCA ruled his shooting was justified.
July 8: Caleb Dean Henry, 20, was shot dead on Auckland's northern motorway near Mairangi Bay. He had led police in a pursuit over more than 230km and fired two shots at them with his rifle. The IPCA ruled his shooting was justified.
2015
May 2: Vaughan William John Te Moananui, 33, walked towards officers holding a rifle and asked them to shoot him. He then raised his rifle and was shot on Campbell Street in Thames. The IPCA ruled his shooting was justified.
August 2: David Cerven, 21, was shot by police in Myers Park, Auckland, after telling them he had a gun. He had clasped his hands together to make it look like that was the case. The IPCA ruled his shooting was justified.
September 8: Pera Smiler, 25, was involved in a shoot-out with police in Main Street in Upper Hutt. After a long standoff outside a McDonald's, he raised his gun at officers and was shot. The IPCA ruled his shooting was justified.
2016
June 10: Mike Taylor, 57, was shot outside his home on County Road near Paeroa. The police said he attacked three officers with a slasher and a machete. His partner said he had dropped his weapons and was walking away. An IPCA investigation is ongoing.
July 12: Nick Marshall, 36, was shot by police during a drugs and weapons raid in Grasslands Place, Hamilton. The police said he was threatening officers with a pump-action shotgun - something his partner disputes. An IPCA investigation is ongoing.
July 14: Shargin Stephens, 35, was shot outside a shopping centre on Te Ngae Road in Rotorua. The police said he was wielding a slasher and had attacked a police car and refused to drop the weapon. An IPCA investigation is ongoing.
2017
January 6: Savey Kevin Sous, 32, was shot at a property on Mitchell Street in Whanganui after pointing a sawn-off shotgun at police. He was given medical attention immediately, but died a few hours later. An IPCA investigation is ongoing.
26 February: Christopher Wayne Brown, 44, was shot after approaching an officer holding a machete near Mana Esplanade in Porirua. An IPCA investigation is ongoing.
- The Wireless