Kenneth Michael Wolnak, 63, who admitted to causing a crash which killed two people and injured four others, has been sentenced to pay $165,000 to the victims, and in two cases the victim's families.
A dream holiday turned into a nightmare when the American heart surgeon made a fatal decision that changed the lives of countless others forever.
On February 27, he and his wife set out to explore the Abel Tasman Park.
They left their accommodation in Westdale Rd at around 10.25am, turning left onto State Highway 60.
They had driven 2km before he realised he had been driving the wrong way.
Wolnak then made the fatal decision to make a U-turn on the busy Coastal Highway.
The decision sparked a series of events that killed two men and injured four other people.
Steve Jayes, 41, will never see his two sons grow up.
His Isuzu truck was carrying about 6.5 tonnes of scaffolding when Wolnak's rented Toyota SUV pulled out about 50m ahead of him.
Jayes attempted to swerve but collided into the passenger side of the Toyota SUV, causing it to spin around, blocking the northbound lane.
The truck crossed the centreline into the path of southbound traffic.
Kevin Whitburn, 69, will never get to enjoy his retirement with wife, Janet.
Their Toyota Prado pulling a caravan crashed head-on into the Isuzu truck at about 80-90km/h.
The truck spun clockwise and scaffolding lay strewn across the road.
Jayes and Whitburn both died at the scene of blunt force trauma.
Four others, including Wolnak's wife, Whitman's wife Janet, and two passengers in Jaye's truck were left injured.
All three occupants of Jayes truck remain trapped inside for around 40 minutes until emergency services could free them.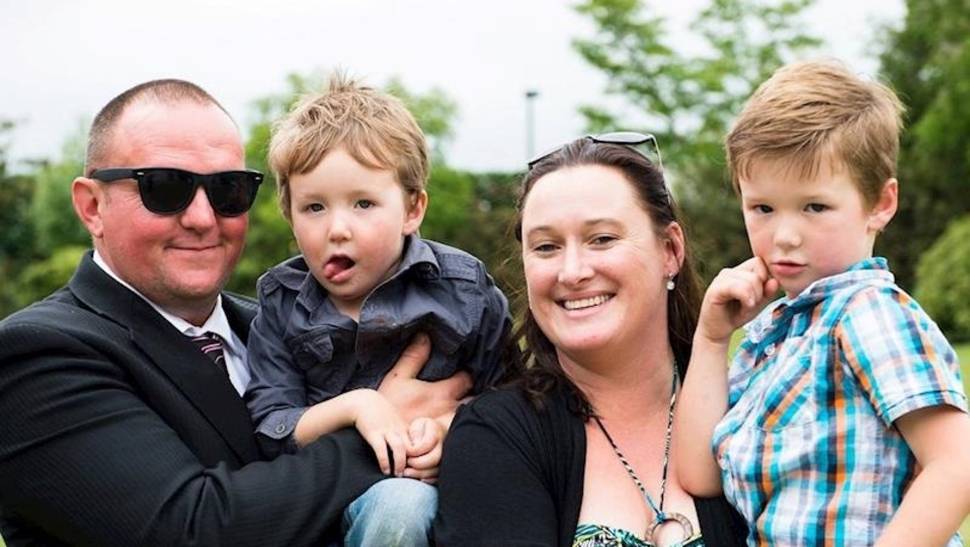 Today, at the Nelson District Court, Judge Richard Russell sentenced Wolnak to a raft of emotional harm payments.
Steve Jayes' partner Monique Hardiman, along with her two sons, five and seven, will receive $80,000.
Janet Whitburn will receive $50,000 for both her injuries and the death of her husband, Kevin.
The 19-year-old passenger in Jaye's truck, who suffered bleeding around his right kidney, a broken nose, fractured eye socket, gouging to forearms, cuts to his calves, bruising to his thigh and a sore back will receive $25,000.
The second passenger of Jayes' truck, a 28-year-old man, suffered a fractured leg and cuts to his leg and elbow will receive $10,000.
Judge Russell told Wolnak "this accident was a result of your carelessness" and "it's something you're going to have to live with for the rest of your life".
"No sentence that I can impose on you will be worse than what you're feeling about what has occurred," he said.
"I want you to return to work as a surgeon. I want you to improve the quality of as many other lives as you can."
Judge Russell read out an excerpt of a victim impact statement written by one of Whitburn's three children.
It read, "I think it would've been a lot different if the crash had been caused by a drunk-driver or some life-long loser. The only emotion I would have to feel towards them is hate."
"But you have had a very successful career helping people, and returning loved ones back to their families. I hope you can continue saving lives and making a real difference in the world."
"That's what dad would have wanted you to do."
The court will keep Wolnak's passport until the money's been paid - which defence lawyer Tony Bamford says will be no later than Wednesday.
Wolnak and his wife, who still uses crutches to walk, hope to return their home in Wisconsin, in the US, by the end of the week.
The partner of the late Steve Jayes, Monique Hardiman and her two sons are visiting family in the UK and declined to comment further.
They'll be holding a memorial for Steve there.