A bashed and bruised Auckland taxi driver says his cab's panic button helped him escape a pack of attacking youths.
Vineet Mahajan, 48, told the Herald three young men entered his car early yesterday - two in the back seat, one in the front.
Parked at a taxi stand in the Southmall car park in Manurewa, Mahajan said the men asked to be driven to an Auckland address. However, the cabbie was immediately suspicious of his passengers and asked for an upfront payment of $15.
"Either get out or pay me the money, or I'm calling the cops," he told the group.
"It was when I mentioned the cops that they started beating me up."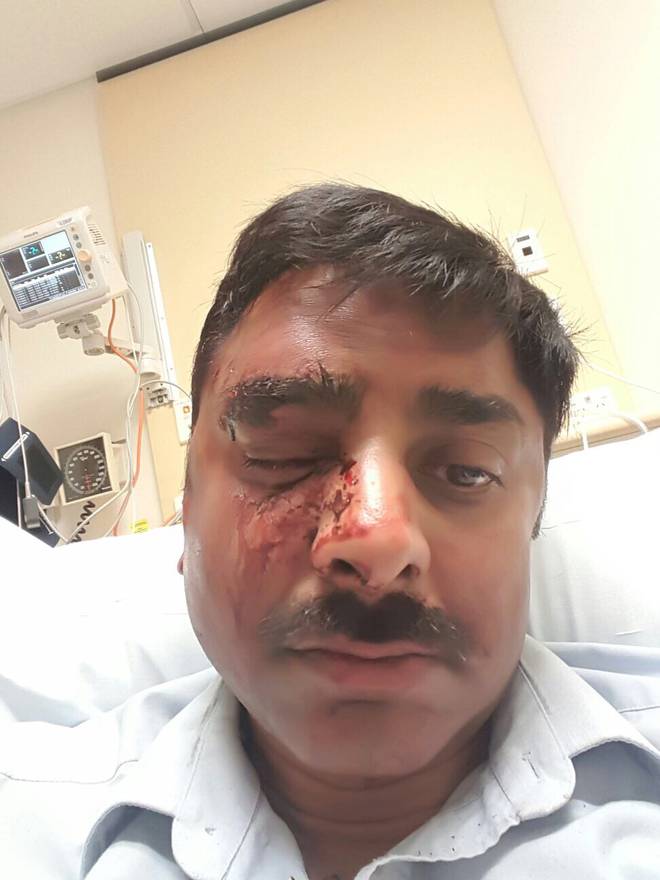 All three men began assaulting Mahajan, one opening the driver's door and kicking him from the outside.
"I was so scared, so I just pressed the horn continuously so somebody could hear it. At the time one car was passing, so I shouted 'call the cops'."
As the other car slowly passed, Mahajan activated his panic alarm, realising he was also the only taxi driver in the area.
"I just held the leg of the guy who was kicking me, and I started driving.
"He just fell down and I left him - by the time I left him the other two jumped out of the car."
He said the offenders, who made off with about $50, tried to chase him as he sped down the road.
"They were asking me for the money, so I said 'just take it and leave me', but they didn't leave me."
Police arrived shortly after but were unable to locate the men.
Mahajan was taken to Middlemore Hospital with a bruised and swollen face, and bruised ribs.
Mahajan, who has been working for Taxis United since October 2015 and previously drove for Black Cabs in 2012, said his panic alarm was vital to his safety and helped provide some security when working at night.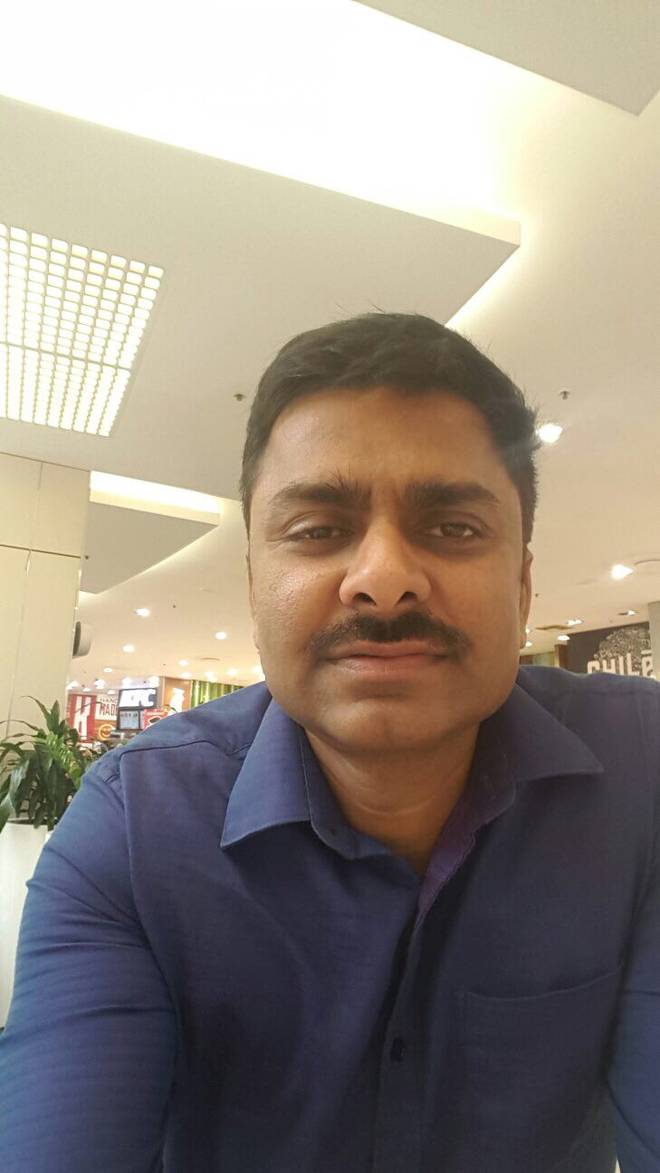 Inspector Adam Pyne, the Manurewa area prevention manager, said yesterday police were reviewing CCTV footage and making further inquiries about the attack.
Today, a police spokeswoman said a victim statement has been taken and police have been canvasing the wider area for CCTV footage to find the offenders. Police are also searching for forensic evidence.
Yesterday, New Zealand Taxi Federation executive director John Hart said two recent assaults on cab drivers have raised issues about new laws before Parliament for small passenger service vehicles.
Cameras and duress alarms were made compulsory by the Government after taxi drivers in Auckland and Christchurch were murdered by their passengers.
Changes to legislation will remove the need for taxis to have duress alarms and, in some cases, the need for security cameras, Hart said.
He also referenced what is seemingly a racial attack on a Wellington taxi driver as an example why taxis need to keep the panic buttons.
Hart said when a driver activates a duress alarms the car becomes "live" and operators at the taxi base can hear what is happening in the vehicle, pinpoint its location, and direct police and other drivers to the scene.
"Taxi drivers provide a service round the clock but with changing drinking patterns and drug use more anti-social behaviour is being encountered," he said.
"The changes to the Land Transport Act are still before Parliament awaiting a second reading and on behalf of taxi drivers throughout New Zealand we make a plea to Members of Parliament to ensure a safer work environment for people providing this essential service."