One of the men charged over New Zealand's biggest cocaine seizure is seeking donations from Kiwis to fund his legal defence.
Gonzalo Rivera-Pavon, 30, fellow Mexican national Augustini Suarez, 44, and American Ronald Cook Snr, 56, were arrested in July after Customs found 35kgs of the drug inside a 400kg diamante-encrusted horse head statue that arrived by plane from Mexico.
All three have pleaded not guilty to charges of importing and possessing the drug, which had an estimated street value of $14 million.
As the trio prepare to go on trial at the Auckland High Court next month, a Givealittle fundraising page has been set up in Rivera-Pavon's name asking people to donate money for his legal fees.
And in it there are claims that Rivera-Pavon is a victim in the case after being duped by a woman.
READ MORE:
• New Zealand's largest cocaine bust: Men arrested named
• NZ's biggest coke haul
• Not guilty plea following New Zealand's biggest cocaine bust
The trial is expected to last four weeks - and the page has been set up despite the fact Rivera-Pavon, also known as Gon Rivers, is likely to qualify for legal aid.
Givealittle chief giving officer Tom Beyer defended the verified listing, saying anyone could set up a page for themselves or on behalf of another individual or organisation as long as the funds raised were not used for "activities or intentions which are directly or indirectly illegal according to New Zealand law".
"Our ethos is not to pass judgement on what a valuable cause is," Beyer said.
"In this case, it's a legal use of funds and we're not concerned whether the law has been broken or not - that's not what the funds are being used for."
Beyer said Givealittle believed that every person had the right to a legal defence.
"If that's something they can't afford, they may have to look to friends and family other avenues. Certainly (Rivera-Pavon) has the right to have legal representation and that's the basis of his page.
"It's up to donors to decide whether not they think it's worthy."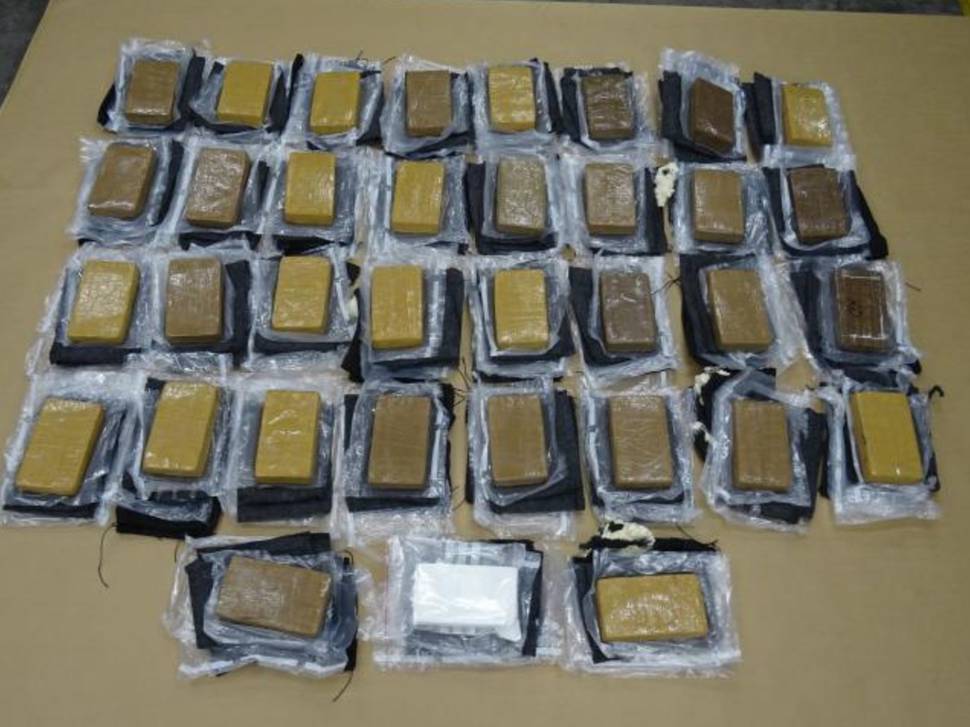 Rivera-Pavon - who was working as a bartender in Christchurch when arrested, and was bailed in December - posted on his Facebook page on April 11 about the bid to raise funds.
"... I'm going through a very difficult moment in my life... I need your help please," the Facebook post began.
The post explains how the 30-year-old moved to New Zealand in 2014 "in search of a better life".
He "settled down", got a stable job, made friends and met his partner.
But he claims that in mid-2016 a woman contacted him and said she was coming to New Zealand on a work trip and "asked for my help".
The post, almost word-for-word to the Givealittle post, does not elaborate on what the woman asked Rivera-Pavon to do for her.
Rivera-Pavon did not respond to the Herald on Sunday and closed down all public access to his Facebook page after being contacted by a reporter.
The page was set up by Auckland woman Melanie Bachi and has raised $2745 since it went live on April 12.
Bachi also did not respond to the Herald on Sunday for comment.
To qualify for Legal Aid a person would be unable to afford a lawyer, charged with a criminal offence that carries a penalty of six months' minimum imprisonment; or if in the interests of justice require that you be granted legal aid.
Anyone can apply for legal aid even if you don't live in New Zealand permanently, or are not a New Zealand citizen.
A person's assets including property owned and income are also considered.
Even those who do qualify may have to pay a user fee and repay some or all of their costs.
Ministry of Justice spokesman Antony Paltridge refused to comment specifically on Rivera-Pavon's case.
Rivera-Pavon is not the first person accused of a criminal offence to try and raise money for their defence through Givealittle.
Whanganui man Antony de Malmnache had more than $17,000 donated to fund his lawyers after his arrest in Bali for drug smuggling.
And there is a live page running at the moment for Roy Arbon, a West Coast pensioner who is in custody in Western Australia facing cocaine importation charges.