A woman subjected to a near-fatal sex assault in an Auckland car park fears her attacker will kill if he is not caught.
The woman was attacked in Grey Lynn in the early hours of the morning on September 25.
Police have been hunting for her attacker since, and went public with the investigation this week in a bid to flush him out.
The woman was working as a prostitute the morning she was attacked and at 4.30am was walking on Hereford St towards Karangahape Rd.
Prostitution has been legal in New Zealand since 2003.
She was approached by a man in a van and he offered her the drug methamphetamine in exchange for a "minor" sexual service.
The woman told police that the man was "clean cut" and van was tidy - so she did not believe she would be in danger if she agreed to the deal.
She willingly got into the van and the man drove her to the Grey Lynn Library on Great North Rd.
Detective Anthony Darvill said the man's demeanour suddenly changed and he started demanding "quite a violent sexual act" from the woman.
"She's made it clear to him she wants no part in that whatsoever," he said.
"He's taken that decision from her, he's quite violently sexually assaulted her."
Darvill, appearing on the television crime show Police Ten 7, said the woman suffered "quite a serious injury".
"These are potentially life-threatening injuries that she's suffered and she's concerned that this might happen to someone else if he's not caught," he said.
"Her words to me are: 'he's going to kill someone if we don't catch him'.
After the attack the woman asked to be driven to a friend's house in New Windsor.
The man agreed and drove her along Great North Rd through Waterview, stopping once at the intersection of Blockhouse Bay Rd and St Jude St in Avondale.
"I believe that this was because he was concerned about the amount of blood that was in the back of his van," Darvill said.
The attacker dropped his victim off near her friend's house and took off.
Darvill said the attack was "horrific" and it was crucial the man was found.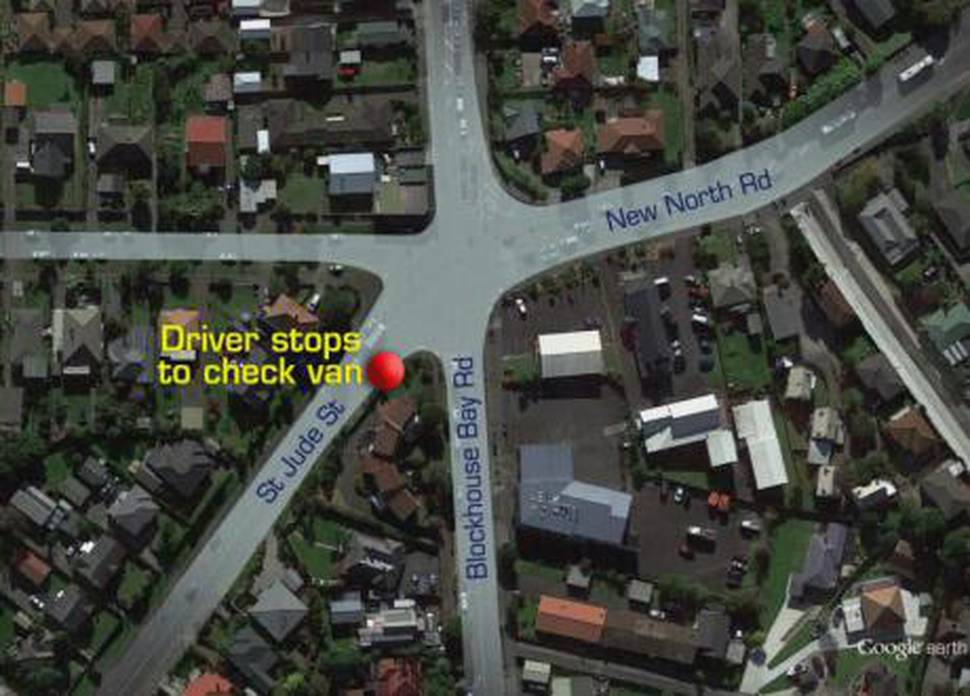 "The victim's given us a really good description of the van and i think that's the key to solving this," he said.
The man was driving a late model "candy apple red" van similar to a Nissan Caravan or Toyota Hi-Ace.
"The van had a mattress with a green sheet set up in the back and it's quite clear to her that this wasn't a tradesman's van - it was very tidy," said Darvill.
The attacker was described at Caucasian with short light brown hair.
Darvill appealed to anyone who knows the man to come forward.
"Meth is not a cheap drug and for him to be just throwing it around using it as currency, that's going to stand out to someone," he said.
If you recognise the man or van, or have information about this attack contact the Auckland City Police on 09 302 6400.