A scholarship fund set up for a young Auckland woman who suffered a fatal brain hemorrhage, saving at least six lives through organ donation on her 20th birthday has reached $31,500.
Gabrielle Elizabeth Marsh was celebrating her upcoming 20th birthday with her best friends at her Avondale home on March 4 when she developed a headache.
Her mother Kathryn called 111 when the teen's condition deteriorated, leaving her in agony with slurred speech.
READ MORE:
Gabby's gift: Auckland woman's tragic death saves six lives on her 20th birthday
Gabby, as she was known to her family and friends, lost consciousness as paramedics arrived.
She never woke up.
Her family decided to withdraw life support, but not before Gabby's organs were donated.
On Monday, March 6, they gathered at her hospital bedside, wished her a happy 20th birthday and said their goodbyes as she was taken to theatre to have her lungs, kidney, liver and heart valves removed for donation.
Her vital organs were transplanted into at least six people, ultimately saving their lives.
Gabby is survived by her mother Kathryn, brother Jacob, 18, and sister Victoria, 16.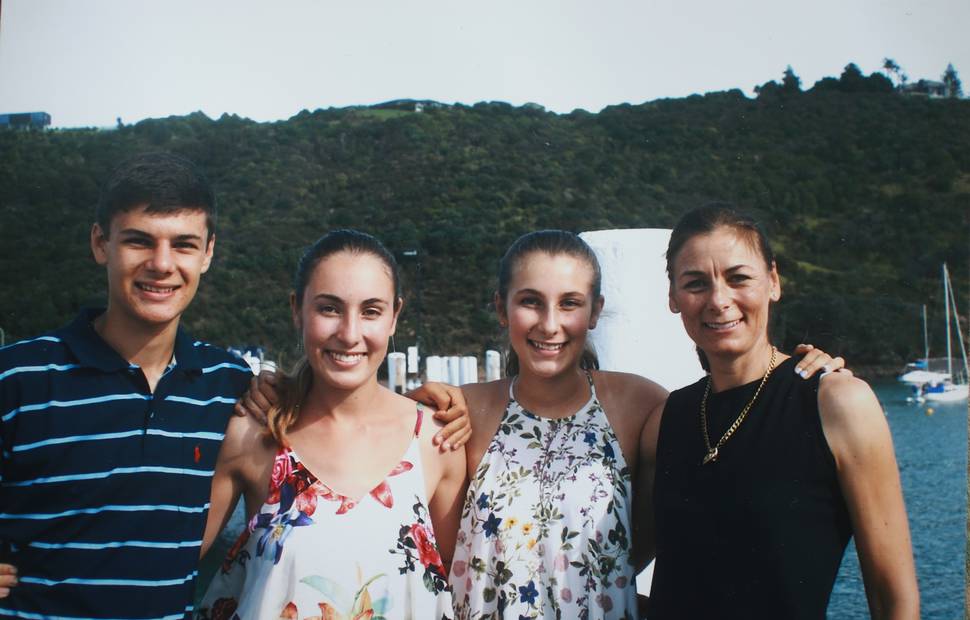 Her father Shayne died 17 months ago after a long illness.
Gabby's 20th birthday should also have been the first day of her third year at Auckland University, where she was studying towards two degrees in commerce and law and had already been recruited for a prestigious internship next year at auditing and tax firm Deloitte.
Gabby, described by her family as "an academic rock star" was also on the executive board of Beta Alpha Psi (BAP), an international honours organisation for accounting, finance and information systems students and professionals.
And her family found out on the night of Gabby's funeral that she had been accepted into the university's Women's Mentoring Programme, which matches female students with mentors from the Business School's network of businesswomen.
In memory of Gabby's life and achievements, her friends set up a scholarship fund in her name, which is fully supported by the Marsh family.
"The scholarship is to honour her academic ability, her exceptional character and her future cut tragically short," the friends said on a Givealittle page set up to help with fundraising.
"The Gabby Marsh Scholarship will be established and offered annually to enable a young school leaver demonstrating exceptional character and service to fulfil their dream of studying commerce at the University of Auckland.
"You don't often meet someone who touches your life the way Gabby did, and I want to see her live on and help others in death as much as she did in life."
As of this morning more than $31,600 had been donated by 340 people.
Among the donors is a man whose wife died in similar circumstances.
He said like Gabby's, his wife's organs were donated.
"I realise that this is a very painful time for the family, but I think that the organ donation is a wonderful thing that will transform the lives of the recipients," he wrote.
"It is a fitting tribute to Ms Marsh, who, based on the accounts I've read, was a wonderful person.
"I very am happy to donate to the Gabby Marsh scholarship. This scholarship will provide another mechanism whereby this wonderful human being will be remembered."
Another woman said her 11-year-old daughter received an organ from a deceased donor a year ago and Gabby's story resonated with her.
"From what I have read Gabby was an amazing young woman and I have no doubt in my mind that this will live on in her organ recipients," she wrote.
"What an incredible gift she and her family have given these people and families.
"We will forever be grateful for this gift and giving our daughter the opportunity to thrive and live life - thank you."
Another relative of an organ recipient also wanted to thank the Marsh family.
"Thank you for such an incredible gift of life," she wrote.
"My mother-in-law is alive today thanks to a liver transplant.
"I have also opted to become a donor since I witnessed this miracle of life - and it truly is a miracle."
To donate to the Gabby Marsh Scholarship fund click here.