A 44-year-old man is now in custody, police said this evening.
It comes after Wellington Central Police Station and several surrounding buildings were evacuated around 4pm when an "item of concern" was spotted in the stations' foyer.
A number of controlled explosions were carried out by the bomb squad and the item made safe.
The cordons have now been lifted and occupants allowed back into the buildings.
Investigations are continuing in to the incident, police said.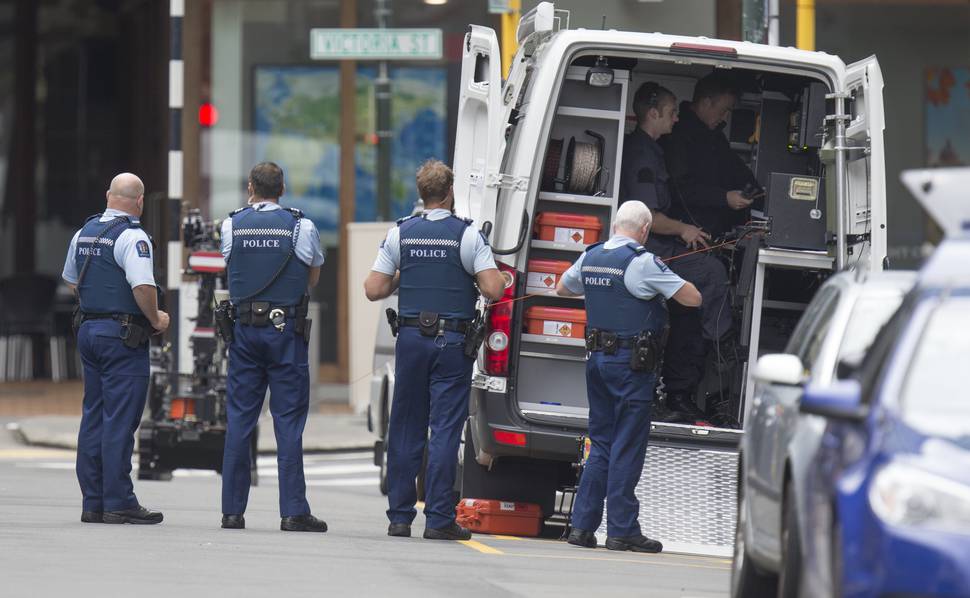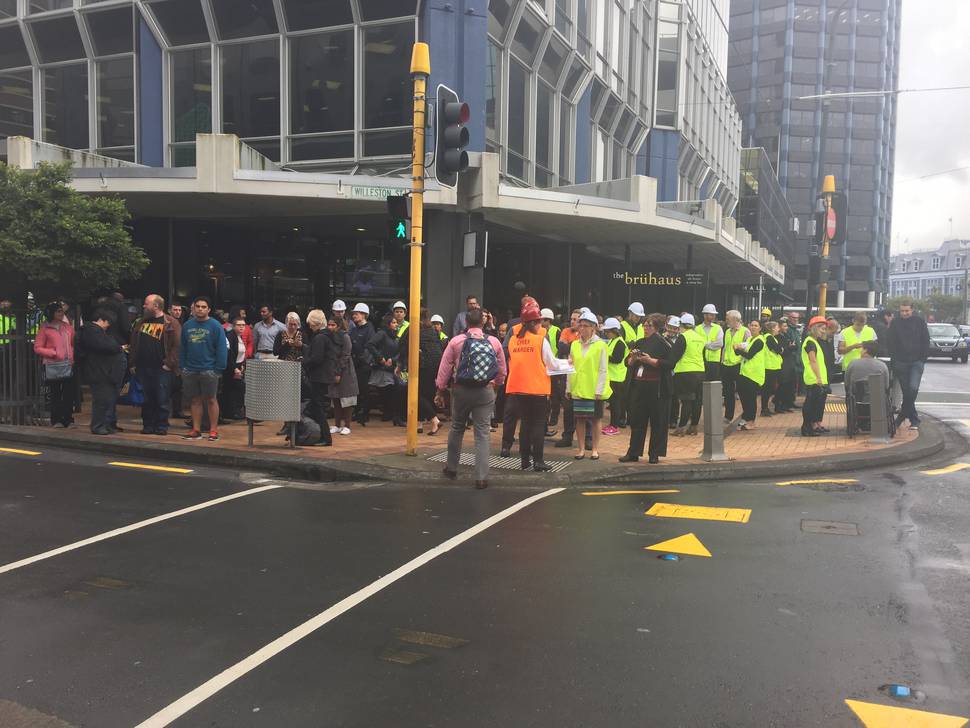 A loud bang was heard in the area following the evacuation, a Herald reporter at the scene said.
Nothing can be seen from the explosion. Those gathered at the intersection of Victoria and Willis Sts let off gasps at the sound.
A second loud bang followed shortly after.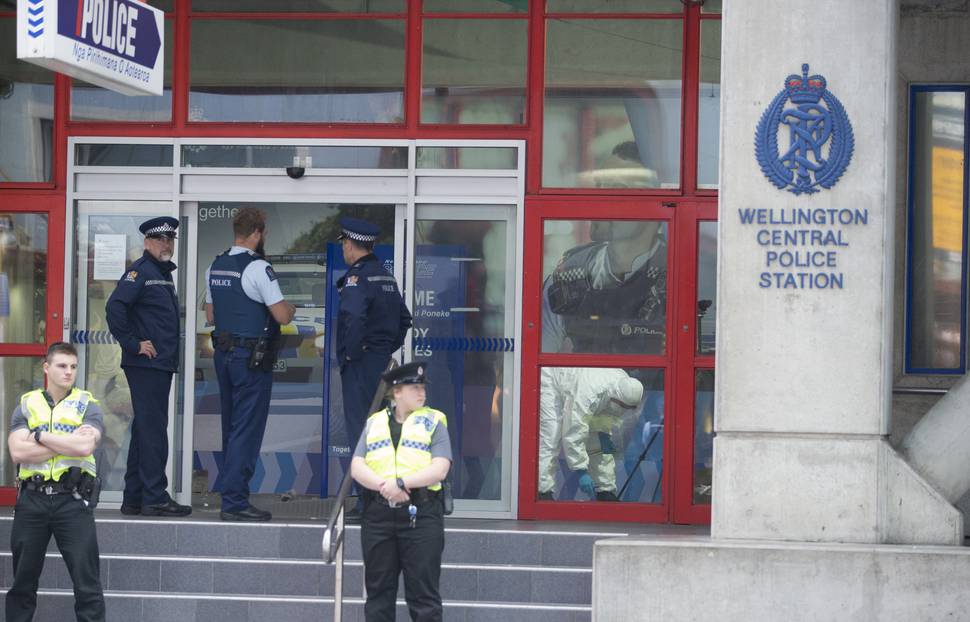 A police officer at the scene confirmed they were both controlled explosions.
Cordons are in place around the area.
Motorists are being warned to expect delays in the CBD and use alternative routes.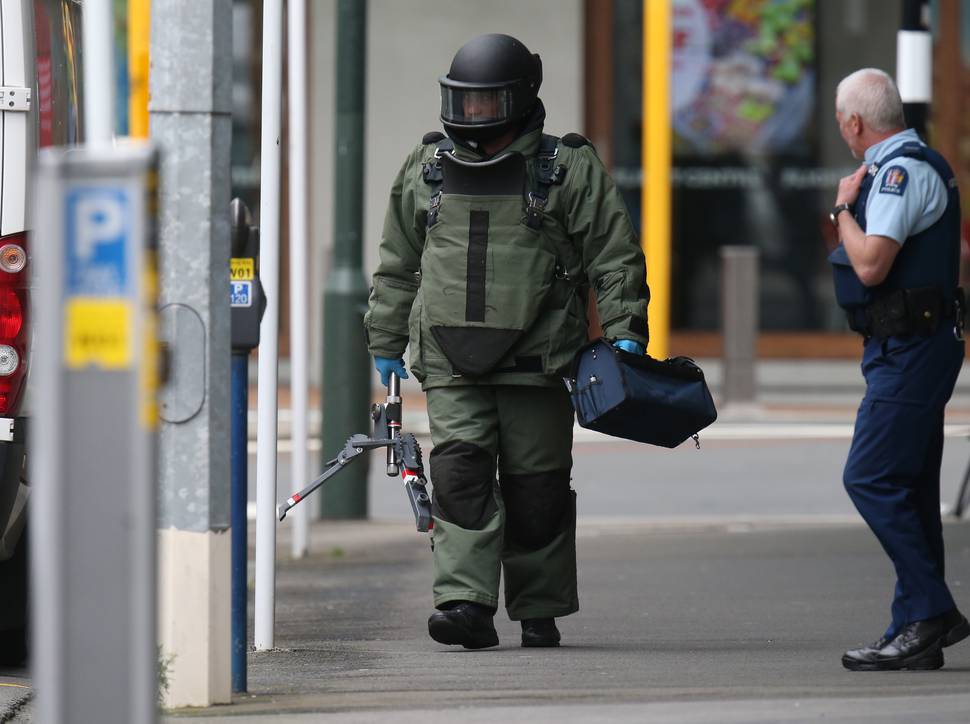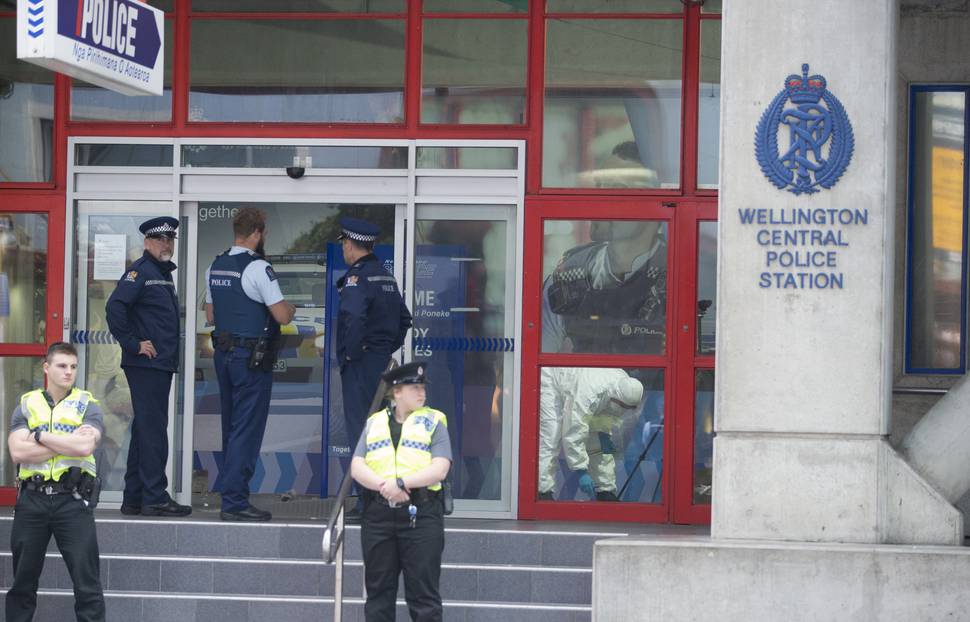 Victoria St is blocked around the station, and Willis St between Karo Dr and Vivian St is down to two lanes while repairs are carried out on a trolley-bus wire pole that was damaged in a crash this morning.
Police operations and functions in Wellington will continue as normal, police have assured.