Stunning pictures of McLaren Falls in the Kaimai Range have emerged, taken just hours apart.
Bay of Plenty Times chief photographer John Borren visited the falls about 8am yesterday and captured the powerful but relatively calm and smooth water of the falls.
Read more: Weather chaos captured in pictures
By the afternoon when keen kayaker Nathan Pettigrew visited, the water resembled more of a chocolate milkshake.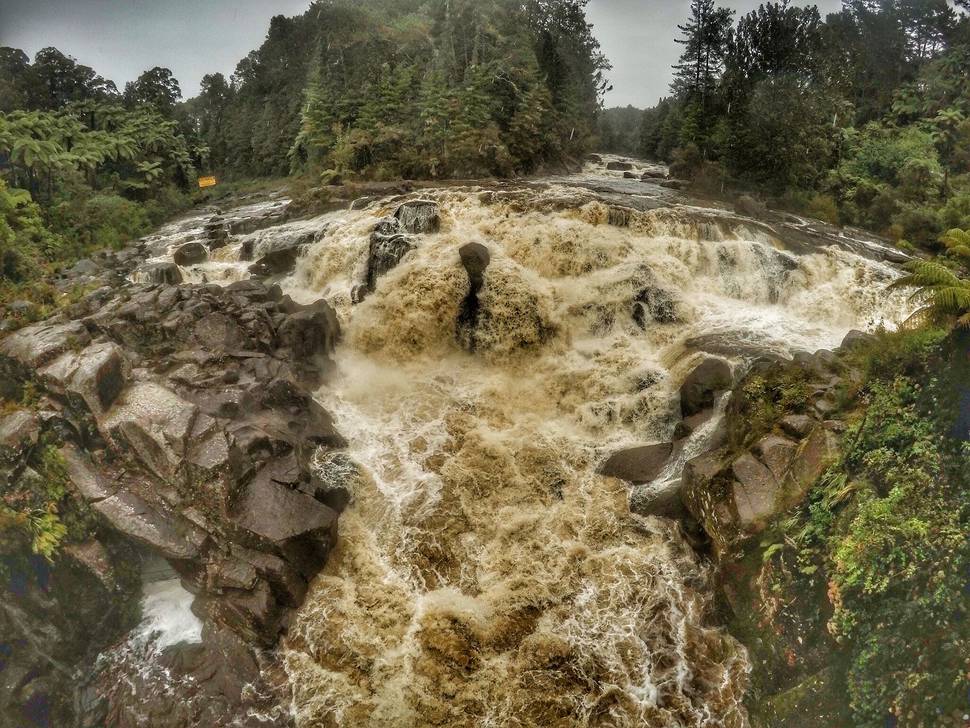 The images are similar to before and after photos of the Hunua Falls where 240mms of rain fell within a 24hr period. Read more about that here.
In the Bay of Plenty, rain ranging from 257mm and 100mm fell throughout the region, with the Kaimai Range coping most of it. The bad weather is expected to continue in the Bay of Plenty, after a brief reprieve today.
Rain is expected to fall in the Bay of Plenty this afternoon with south east winds. Rain is expected to fall tomorrow and into the weekend.