When asked how they were feeling after finally returning home several months after being evacuated from their central Wellington apartment, the response from a group of flatmates was mixed.
"Elated," said Toby Jones, just as Hayley Salmon announced she was "grossed out".
It's not difficult to understand the conflicting emotions. Though they were finally allowed back into the comforts of their own apartment, four months sitting empty without electricity had left the place in a state.
Hundreds of residents in the Tory St area were evacuated in November after the magnitude 7.8 earthquake left a nearby building with significant structural damage, endangering all the surrounding buildings.
The Reading Cinema car park has now been demolished, so residents have been able to return home.
Jones wandered in the front door with suitcase and bags in tow shortly after 10 this morning. It was his first reunion with his flatmates, Salmon and Brittany Godderidge, in at least a couple of months.
"This is the best feeling in the world," he exclaimed, before reaching for the fridge door handle to calls of "don't don't don't".
Each time the fridge is opened, the flatmates recoil in disgust, gagging at the sight and smell. In the pantry, a putrid bag of potatoes sits covered in flies and maggots.
The group is not looking forward to the clean up.
"I'm going to run away until it's sorted," Jones said.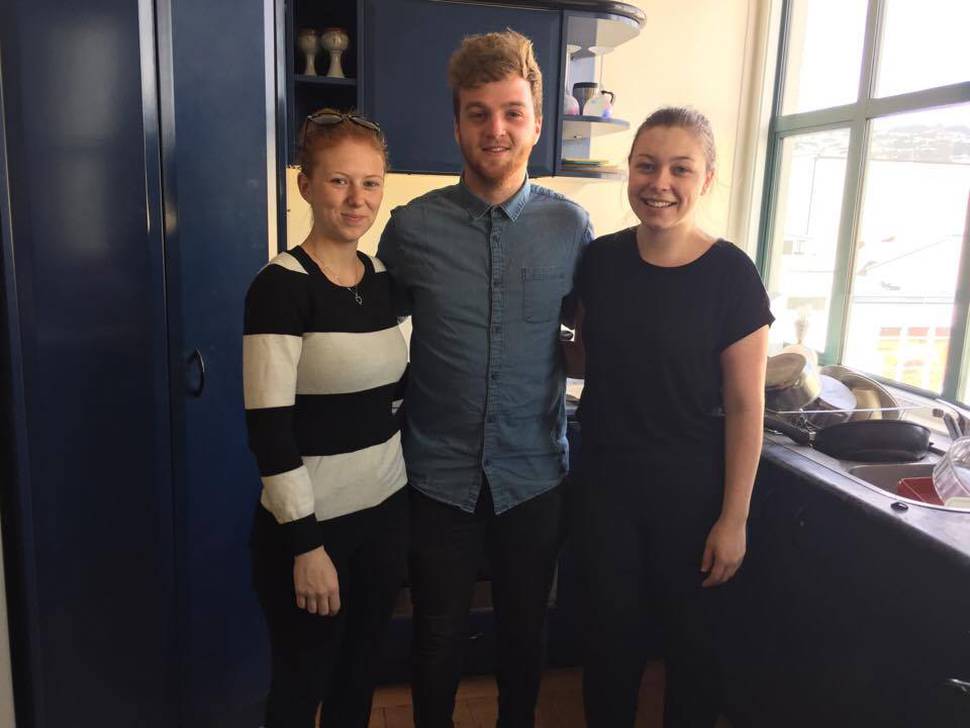 Aside from the obvious upside of being allowed home, there is another silver lining. With the demolition of the car park block, Jones, Salmon and Godderidge now have a view from their apartment, and a lot more light.
"Waterfront view, that's the silver lining," Jones said.
Shannique Batohi was also returning to her apartment in the Maison Cabriole building this morning.
She opened her door to a living room that showed signs of an unexpected absence. A half-drunk bottle of Vanilla Coke sat on the coffee table, washing still hung on a clothes horse by the couch. A small collection of New World Little Garden plants by the window had well and truly given up hope.
Batohi's electricity stayed on, so the fridge and freezer don't look like a crime scene. Some items in the pantry don't look as good.
Perishable items such as bread, eggs and a random bowl of cereal have gathered flies.
"I'm not sure why there's a bowl of cereal," Batohi said, poking her nose into the pantry.
"The eggs didn't fare well, neither did the bread. I'm not looking forward to cleaning that up."
Batohi said she was "so happy" to be home, and said the state of the apartment was better than she expected.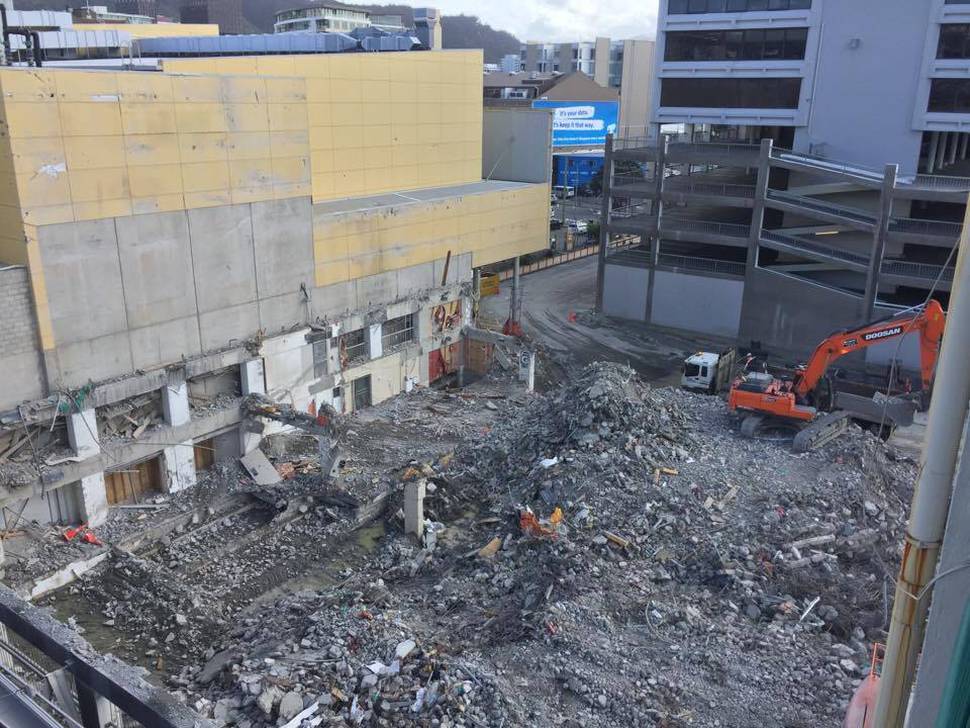 She and her fiance, who lives in the apartment with her, were supposed to be getting married at the end of this year, but the evacuation has been "extremely" expensive for them.
"Having to pay for emergency accommodation, buy new clothes, new linen, food, was a bit much," she said.
They will have to put off the wedding.
Bahoti said she will tackle the pantry this afternoon, then clean the rest of the apartment over the week.
"It's time to air out the place and get back on track."
Wellington City Council project manager Phil Becker said he was "absolutely rapt" to see people getting back into their homes.
"Some of them are carrying a fair bit of emotion around this and sometimes that's lost in the course of the demolition and everything," he said.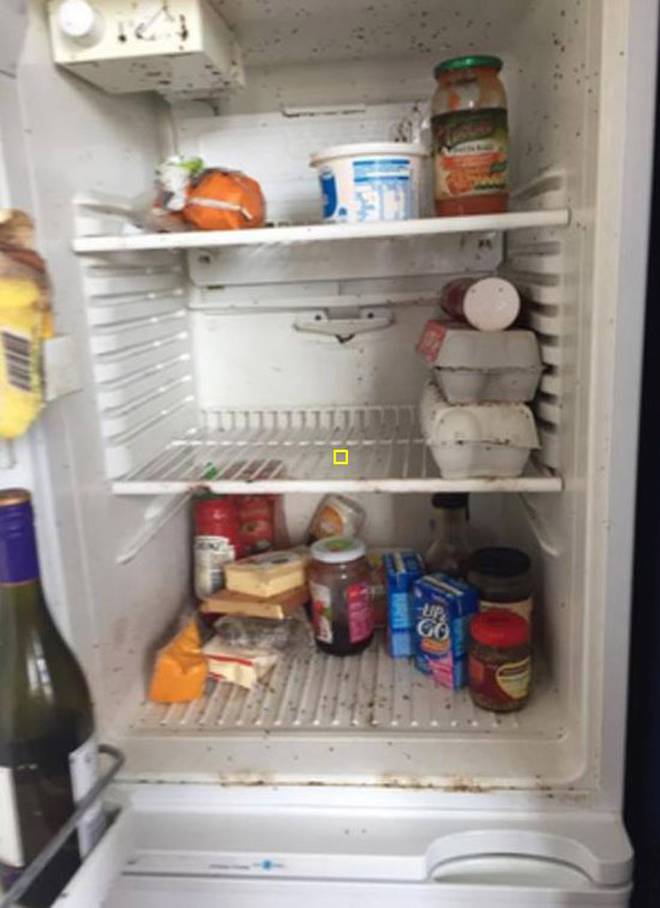 Other residents were able to start re-entering their apartments a couple of weeks ago, but those in the Maison Cabriole were the last to come home, as it was directly beside the car park.
"This is going to remain a construction site in some form for another couple of years," Becker said.
"The owners of the site, Reading International, [are] going to be rebuilding at the site."
There would be a period for design development, consenting processes, and then the construction process "in a construction market that's hugely under pressure".
"There'll be two years of this, easy."