Police have released a new image of a car that could hold the key to identifying a man who viciously beat a woman at a West Auckland quarry.
The woman had been in Ponsonby at the Pride Parade with friends.
She told police she blacked out at some stage and woke four hours later in a Riverhead quarry partially naked with a man standing over her.
She had no memory of how she got to the quarry but she managed to escape and call 111.
READ MORE:
• Police release info about 'crucial' evidence in Riverhead quarry attack
• Police investigating after woman wakes in quarry following 'vicious assault'
• Horror quarry bashing: Man in CCTV footage identified
• K'Road party goers urged to be vigilant tonight as probe into horror attack rolls on
Police investigating the attack on the 23-year-old are continuing to make good progress on the investigation, but are still seeking public assistance as the hunt for the offender continues.
Detectives reviewing CCTV footage have now sighted a silver or grey car similar to the one seen driving into the quarry at Riverhead.
The car is seen at 1.18am on that Sunday, turning right from Bond Street onto New North Road.
The victim is seen on CCTV camera at 1.15am walking past McDonald's on Great North Road, towards Bond Street.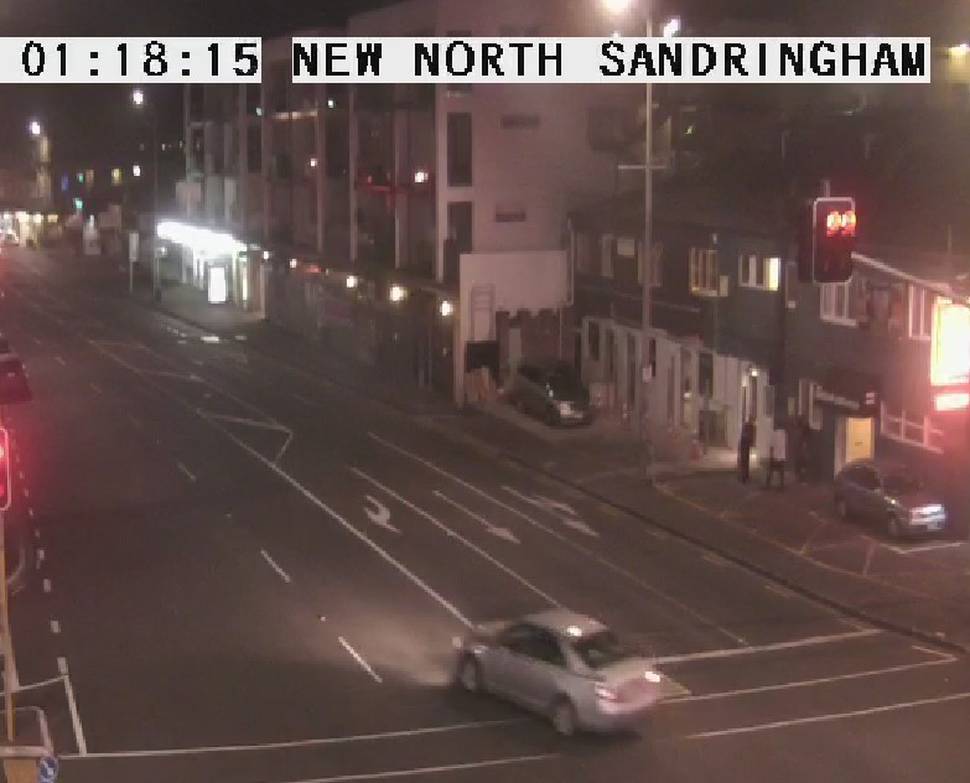 "It's quite possible that this is the same car that has taken the victim out to Riverhead and we are asking any businesses or private residents with CCTV systems in the central Auckland area, who have not already been contacted by police, to please get in touch" Detective Senior Sergeant Kim Libby said this afternoon.
"Anyone who may have seen a silver/grey car that is similar to a 2008 Ford Mondeo in that area around that time is also asked to get in touch."
Police are also hunting for the owner of a glove recovered at the scene.
"We have had a few calls about this, but we really need to hear from anyone who knows someone who uses these gloves," said Libby.
"Do you have an employee or a contractor? Have you seen these in a friend's car? These gloves are only sold in the Warehouse. No piece of information is too small."
Libby said the woman had been subjected to an "horrific attack".
"We have more than 30 officers from across Auckland working on this case, and I am appealing to anyone out there who may have an inkling as to who did this: Come forward and tell us" he said.
"We are doing everything we can to catch this person, we need public help, someone out there knows who did this."
Can you help?
Anyone with information is asked to contact the enquiry team on 0800 605 506.
Information can also be given anonymously to the organisation Crimestoppers on 0800 555 111.