A raging early morning fire threatened three Birch St businesses and gutted a large storage shed.
The blaze, which broke out in "large flames" around 5am today, required 13 crews to extinguish and came close to engulfing a 100-year-old Tauranga business.
Read more: Government considers raising retirement age
The storage shed behind Complete Roofing Services, Tauranga Plumbing and Hardware (established in 1913) and the Tauranga MMA Fight Club was left barely standing - the inside and all its contents totally destroyed.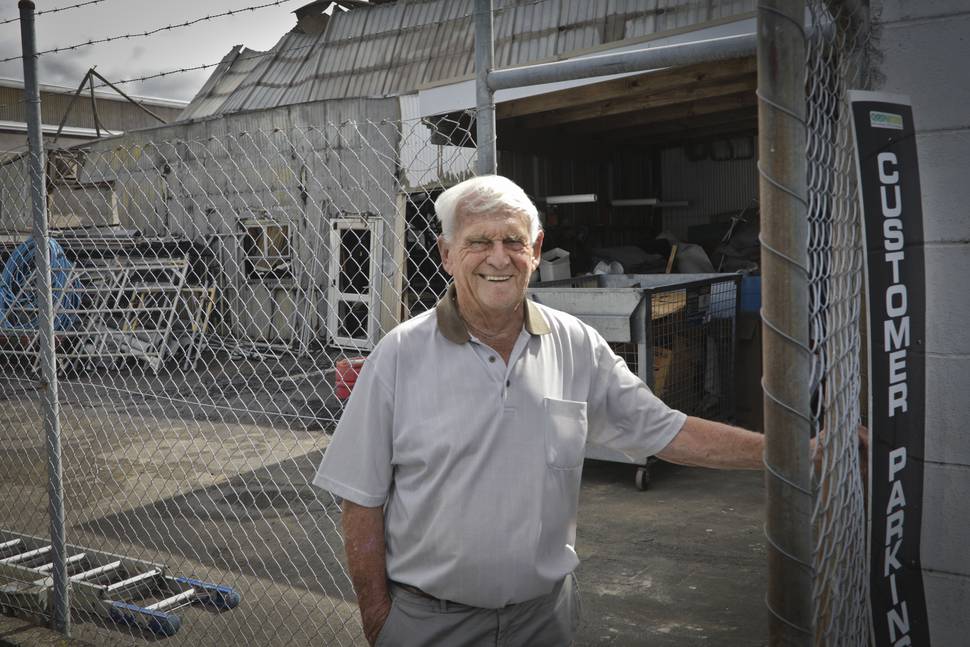 The trades businesses were left relatively untouched though the fight club suffered some smoke and water damage.
The owner of the plumbing business, Craig McCord, said there was a whole bunch of personal belongings that were destroyed in the fire, including his "baby" - a Norton Commando motorcycle.
Mr McCord said he was pretty gutted: "I keep stopping and thinking of something else that was in the shed that we lost."
Mr McCord was called at 7am about the fire but there was some confusion as to where it actually was.
At first they thought it was at the church one street over, then were informed it was the shed behind his business.
It was fortunate the fire did not spread, thanks to a fire wall between the shed and the roofing shop and the fight club and the "awesome work" of the responding firefighters.
The Tauranga Plumbing and Hardware business had been in Mr McCord's family since 1946 - four generations of his family had worked for the business.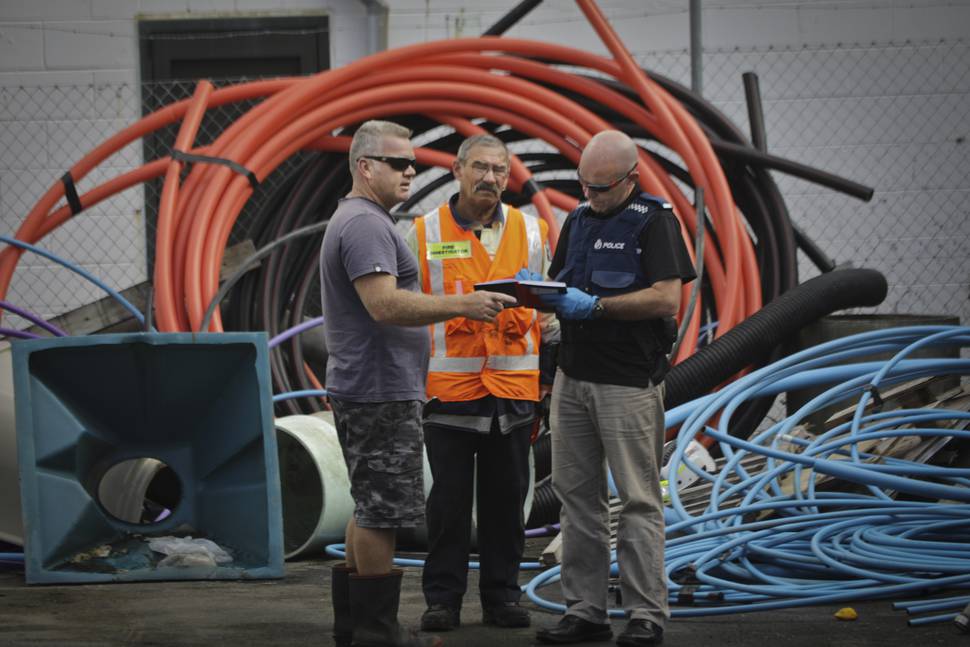 "We do a lot of fire reparation work so it's ironic to be on the other side of the fence for once," Mr McCord said.
The next move was to pull the whole thing down.
"As they say in the fire service, it was a total loss. There's nothing salvageable."
His father, Brian McCord, was also at the scene of the fire this morning.
"The back part is a total write off. I'm sure my son will be pretty upset about the motorcycle. There were tractors and trenches in there as well I think," he said.
He thought the businesses surrounding the destroyed shed would be back and running in about a week's time.
Later this morning the scene was a flurry of activity as police and fire investigators examined the remains of the shed.
The stench of smoke was still strong along the street and the MMA fight club was airing and drying equipment on the sidewalk.
Fire investigator John Rewi said the fire started in the storage shed but did not yet know the cause of the fire.
A police spokeswoman said they were alerted to the fire around 5 am when a motorist saw smoke and "large flames" coming from the business.