Today marks the 20th anniversary of one of Wellington Zoo's sun bears being rescued from Cambodia, where he was found chained outside a shop in Phnom Penh.
Australian businessman found the bear, Sean, chained outside the shop in 1997 and rescued him on the back of his motorbike.
After keeping him for a while at his house, he worked with Free the Bears to find a suitable long-term home for Sean.
Free the Bears and the Cambodian Department of Forests and Wildlife sent Sean and two rescued female bears to Perth Zoo in 1998 to establish a regional conservation breeding programme. Sean came to Wellington Zoo in 2004 to breed with the zoo's female bear Chomel.

"Sean was one of the earliest bear rescues for Free the Bears in Cambodia," said the organisation's chief executive Matt Hunt.
"Our founder, Perth grandmother Mary Hutton, worked with the Australasian Zoo Association to find good homes for those first few bears until we could find a long-term solution to the need for a safe sanctuary for bears rescued from the illegal wildlife trade.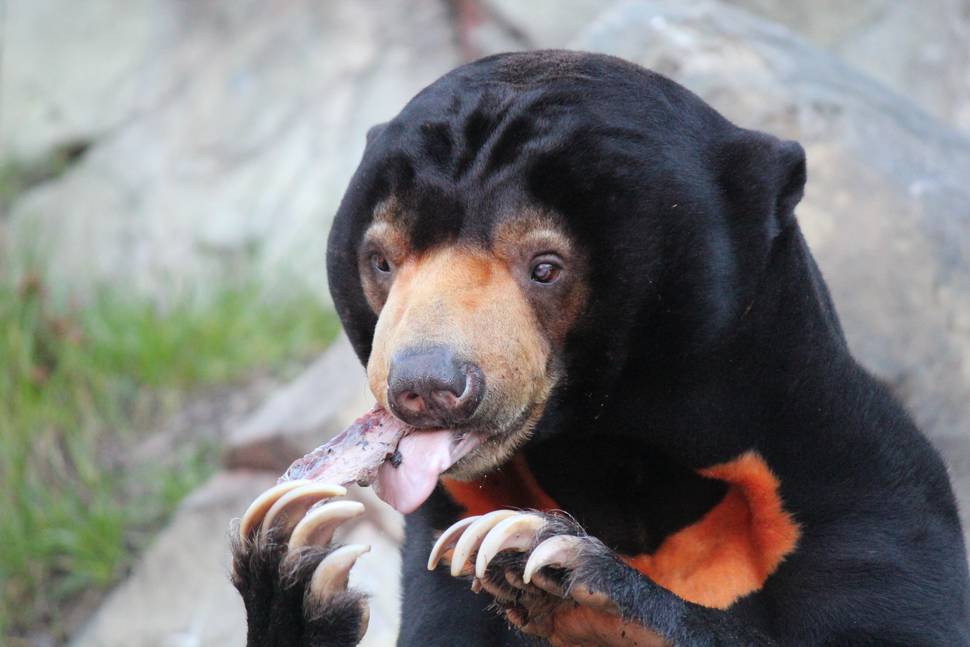 Since Sean was rescued, the organisation has saved more than 900 bears across Asia, including almost 200 in Cambodia alone.
Wellington Zoo animal care manager Joanne Richardson said Sean successfully bed with Chomel.
"Chomel gave birth to Sasa in 2006. At that time, Wellington Zoo was the only zoo in Australasia that had successfully bred sun bears," Richardson said.

"In 2012 we opened a purpose-built habitat for Sean and Sasa. They are the only bears in New Zealand, and are very special to the people of Wellington. The bears love their habitat, and we were lucky enough to have Matt here to watch Sean move into his new space. Since Sean has arrived at Wellington Zoo, we have supported Free the Bears as a conservation partner."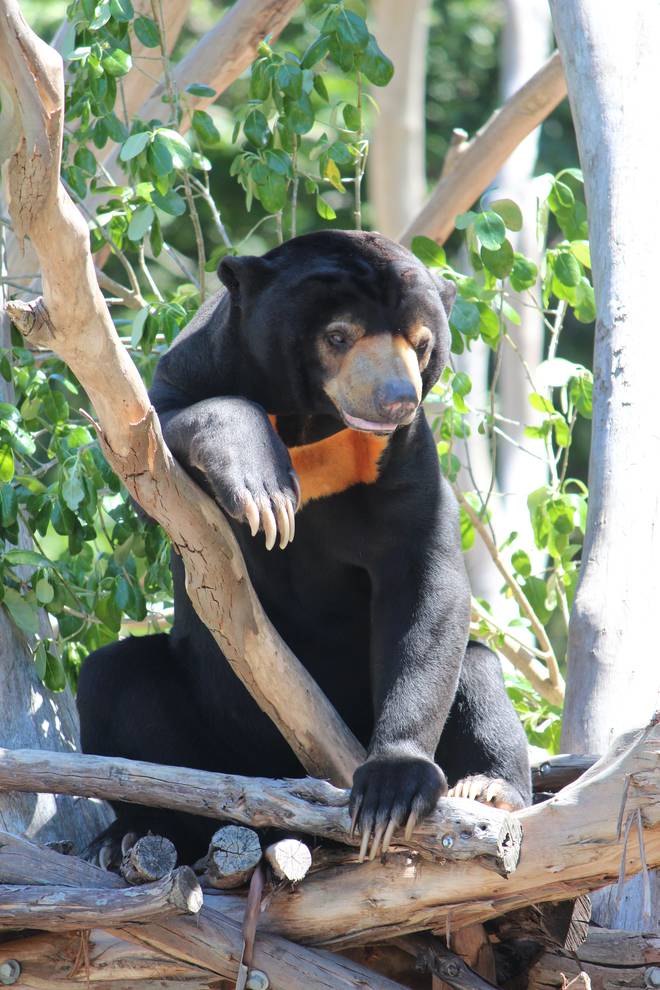 Wellington Zoo conservation manager Daniela Biaggio said Sean was an ambassador for his "wild cousins" and was helping visitors learn about the threats to wild bears, in particular from deforestation, and inspiring the community to take action by choosing FSC certified wood and paper products.
Sun bears are classified as vulnerable by the International Union for Conservation of Nature (IUCN) because of extensive habitat loss in Southeast Asia and their use in traditional medicines.