Plane buffs are devastated after bad weather forced the cancellation of Wings Over Wairarapa, but none more so than the organisers.
The entire airshow had to be cancelled because of wet and stormy weather, with organisers telling ticket holders they were "gutted" to make the call.
Wings Over Wairarapa chairman Bob Francis said they were "incredibly disappointed", with all of their staff left "devastated".
"We started planning for the event 22 months ago, so almost two years.
"It's a very big event. We were on track for a 25,000-person crowd.
"We'd put together an amazing event, the place was looking great, then just all of this rain."
The event had insurance, so organisers are hopeful they won't be left out of pocket.
But the level of planning involved means it will still be another two years before the next Wings airshow.
"We've assessed that we've had close to 150ml in the last couple of days, which is absolutely unprecedented in our region," Francis said.
"It was exceptional rain, and it just never stopped.
"It became a major health and safety issue, particularly due to the site becoming so waterlogged."
Local woman Mikaela Bowmar said it was not just the event closure, but also the travel chaos, that left their weekend in tatters.
Shortly after Wings Over Wairarapa was cancelled on Saturday, the Wairarapa was effectively cut off from Wellington by a diesel spill that closed Rimutaka Hill Rd.
"We got tickets back in November, as Christmas presents for our two kids," Bowmar said.
"They're 7 and 9, and they're little plane buffs, the pair of them.
"We live in Lower Hutt, so we were on the road at 6.30am, because we wanted to be there from the beginning.
"And we were, but just as we got there they closed the gates, because the call had come through to cancel it."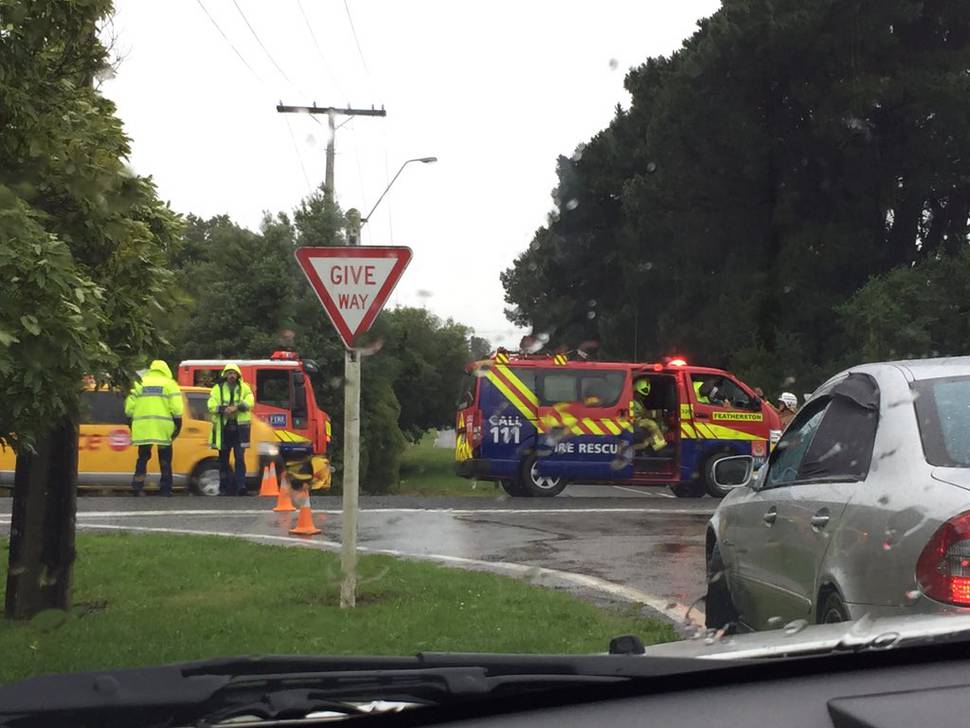 The family reluctantly turned around to head back home, but were soon trapped.
They were third in line when emergency services closed the road.
"The guy behind us was so worried, because he was trying to get over the hill to his partner, who was in labour," Bowmar said.
"So he was having a nightmare of a day, the poor guy.
"It was a real shame, but honestly we just felt so bad for the organisers. They just seemed absolutely devastated.
"It was disappointing for the kids, but I think the worst bit was getting cut off to get home afterwards."
Event organisers say they will recover, and are already starting to plan the next event in 2019.