Two tourists have spoken of the heartbreaking moment a young Auckland woman was swept to her death down the Aratiatia Rapids on Waitangi Day.
Auckland University student Rachael Louise De Jong, 21, was part of a group swimming in the Waikato River when Mercury Energy opened the dam floodgates upstream.
Three swimmers made it to safety, but De Jong's body was later found in a rock pool downstream.
German tourists Katrin Taylor and Kevin Kiau witnessed the tragedy as they waited on a viewing platform to watch the opening of the floodgates, which takes place four times a day in summer and is preceded by a warning siren. Signs also warn swimmers.
Instead, they witnessed a tragedy.
The pair told Fairfax today they heard the five-minute warning siren and the river started to rise.
It was then they spotted four people, who they said were holding selfie sticks, standing on a submerged rock in the rapids.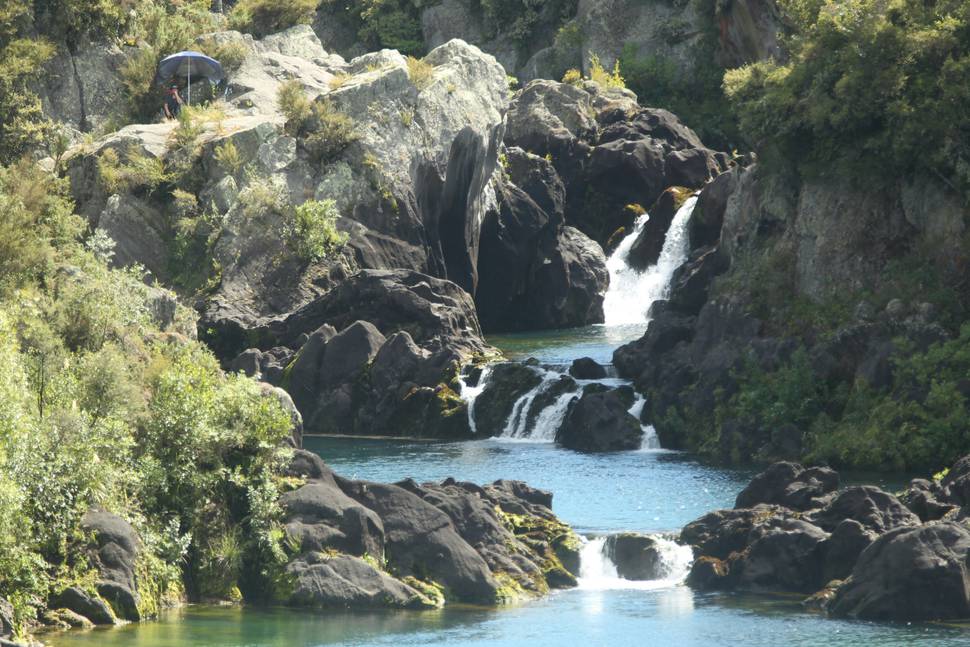 Two women jumped across to a larger rock and were pulled in by a man, but he and a third woman, who had also attempted to jump to safety, were washed away, the pair said.
The water level kept rising until it was above the feet of the two women left on the rock, Taylor told Fairfax.
"There was still one girl left in the middle of the river. I'm not sure if she tried to jump, or the water was already too high, but she was gone pretty quick without making it to the safer rock, to the larger one.
"So three people were washed away by the water and the other two girls were standing there [on the larger rock]. They were trapped because the water was left and right of the [big] rock - they couldn't go anywhere."
A person near the tourists called 111, but she didn't realise someone had died until the following day, Taylor told Fairfax.
"We thought they would have broken bones but they would come out alive. There was nothing we could have done. We could just stand there and watch helplessly and it was horrible."
Dam operator Mercury Energy is reviewing its safety procedures. Chief executive Fraser Whineray confirmed sirens were working when De Jong died.