Two people were injured after a firearm was used during an attempted armed robbery at a berry farm in Whakatane yesterday.
A police spokeswoman said two people had been "hit by pellets after a weapon was fired at the floor" at Julian's Berry Farm and Cafe on Hunua Rd.
Police began receiving calls shortly before 1.30pm and members of the Armed Offenders Squad swooped on the area.
A St John Ambulance spokesman said two people were taken to Whakatane Hospital at 1.44pm, one had moderate injuries and the other minor injuries.
German tourists told the Whakatane Beacon a man had entered the store with a gun and demanded money before he fired the weapon.
The tourists left and did not see if anyone was injured. The alleged offender had his face covered and was wearing a red jacket, they said.
A person at the scene told the Bay of Plenty Times that they understood the pellets ricocheted from the floor and hit the two victims, thought to be middle-aged women.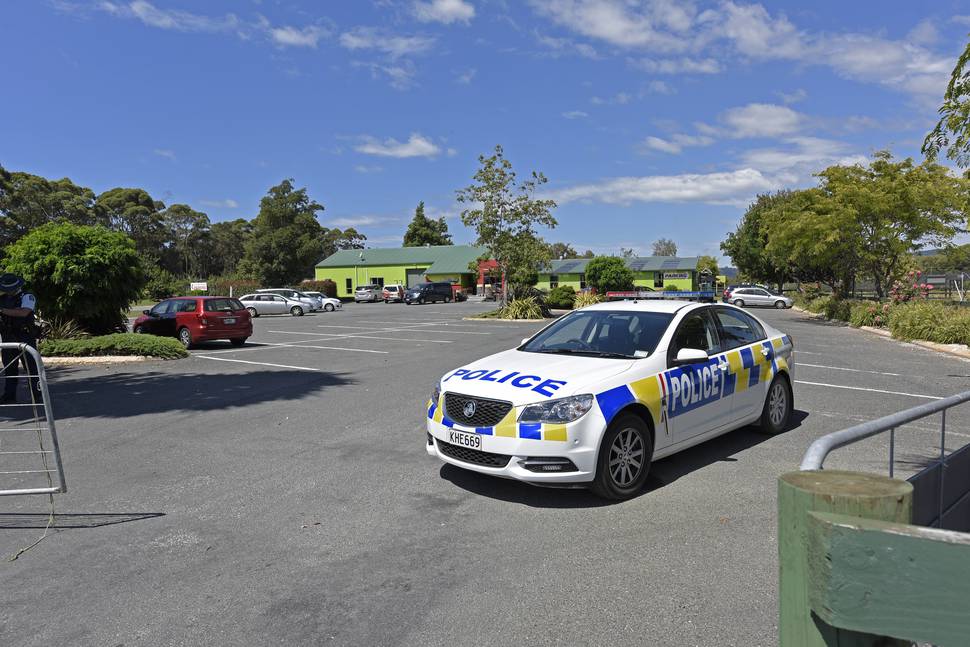 Julian's Berry Farm owner Monica Julian said she was unable to say exactly what had happened but said staff members had been left shaken.
Julian said she had been out running when the attempted robbery happened and came back to find police at the farm.
"Everyone is shaken but everyone is really strong. We just want the stupid person caught," she said.
She said about 15 staff members were working at the time.
When a Bay of Plenty Times reporter arrived at the berry farm an armed police officer was standing inside the closed front gate, turning people away.
A number of staff and customers inside the cordon were beginning to leave in their vehicles but declined to comment.
One woman on the roadside she had received a disturbing text from her daughter who worked at the berry farm and rushed to the scene and was waiting for her to come out.
She had been waiting since 2pm and did not want to comment further.
Two Whakatane men said they had come to collect the victims' vehicle.
"One of them is my cousin and the other is a friend of the family. I think they were here to buy an ice cream," one of the men said.
The man, who did not wish to be identified, said one victim was shot in the leg and other suffered a stomach wound.
"I think a pellet slightly pierced her stomach, but I think they're both alright," he said.
Police had left the scene by 3.50pm, and the gate to the berry farm remained closed.
"Closed due to armed robbery. Open tomorrow," a note written on a blackboard at the front gate read.
Police were last night urging anyone with any information to call 111, or the Crimestoppers line on 0800 555 111.