New Zealand First leader Winston Peters arrived at Waitangi but decided to boycott Te Tii Marae today because the news media have been banned from covering events on the marae, including a political forum at which he was to speak.
Peters then got into an argument with marae officials about whether he was allowed to stand on the grass verge outside the marae while speaking to the media.
Labour and the Greens are inside the marae and Labour leader Andrew Litte said he would consider a boycott in the future.
Peters arrived outside the marae with at least four other New Zealand First MPs.
"It is not the fact that we are the greatest defenders of the New Zealand media, but the fact is that this is not just about this marae. It is about Nga Puhi. It's about the whole country and the ban of the media is so counter productive," he said.
"Worse than that, it is an abuse of their hospitality right that is conferred on them by the Nga Puhi people."
The Peters controversy followed the arrival of a hikoi of about 50 anti-P campaigners.
Mana Movement leader Hone Harawira said what happened on Te Tii Marae this year "cant happen again".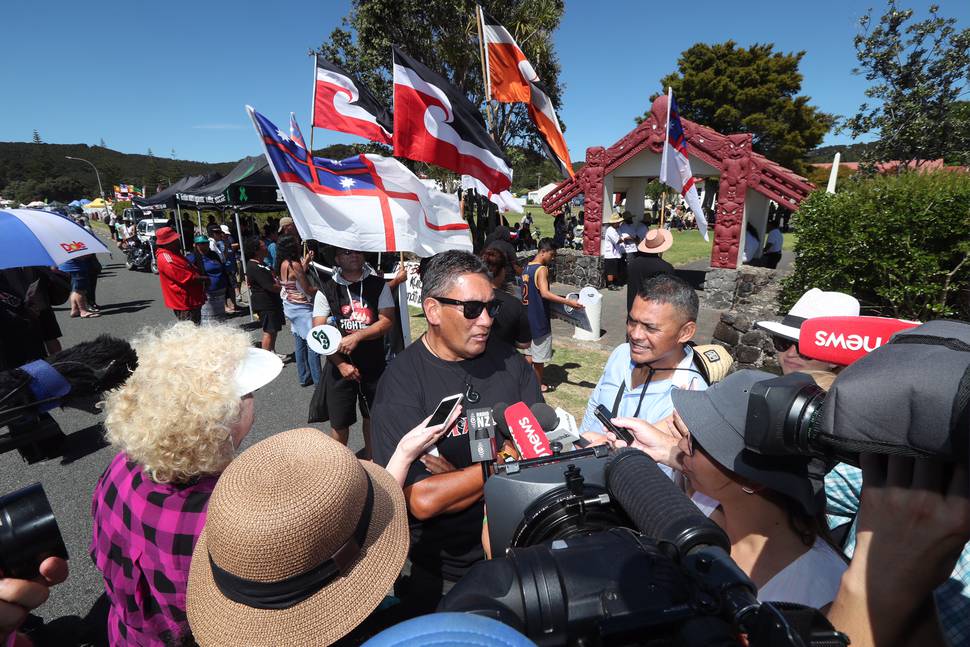 Te Tii was his home marae and he felt comfortable on it but said: "I don't like what's going on."
He had been asked to help resolve issues but he would do so after the weekend rather than be caught up in it, he said.
Harawira and Maori Party president Tukoroirangi Morgan are due to announce an electoral accommodation this afternoon which will involved the Maori Party not standing against him in Te Tai Tokerau.
Harawira held the seat from 2005 to 2014 but was beaten last election by Labour's Kelvin Davis.
Earlier, Little also said he may boycott Te Tii Marae in future years.
He made the comment at Waitangi shortly before he was welcomed on to the lower marae and to address a political forum with other party leaders, which media have been banned from covering.
He also confirmed that broadcaster Willie Jackson would stand for Labour on the list and be given a "winnable" list position.
In his speech to the forum he would tell the marae the media blackout was wrong, Little said.
"I cannot see that a continued media blackout is in any way consistent with the public role that I have."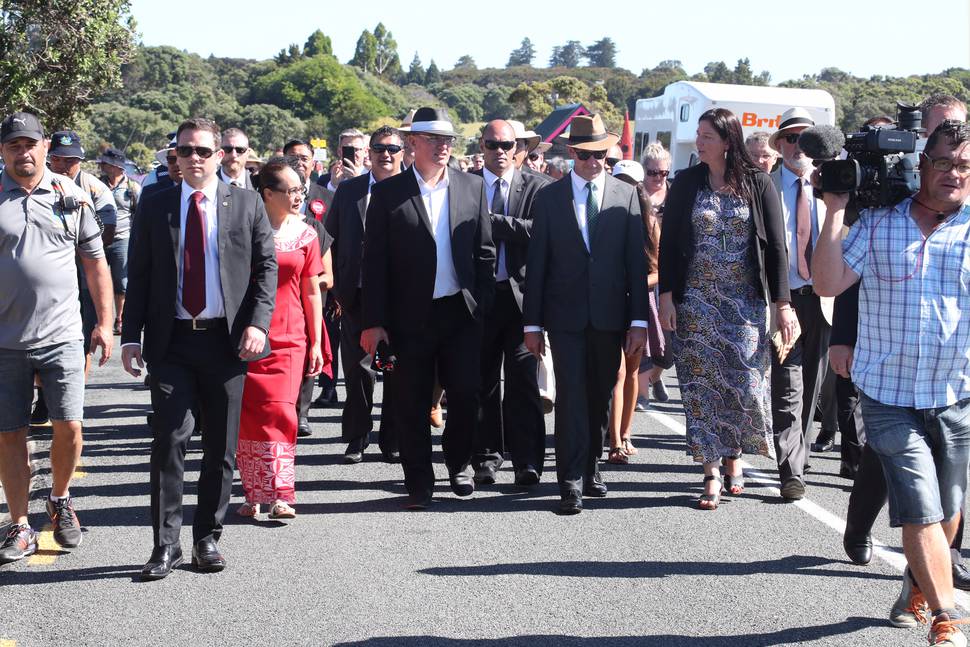 No matter what the result of the September 23 election, he said: "I cannot guarantee that I would be at Te Tii again if there are further media blackouts."
He would always be a part of the celebrations at Waitangi, "but I cannot guarantee that I will come to a place where the media and the public - and therefore New Zealanders here and around the world - are prevented from seeing what I have to say".
Jackson confirmed he had been talking to the Maori Party about standing for it this election.
But he said he had a history in Labour and had worked with the party in Government.
A look at the facts around Waitangi Day, and the signing of the Treaty of Waitangi in 1840
He lived in Makere which was in the midst of a housing crisis and Labour wanted to build 100,000 new homes, 50 per cent of them in Auckland.
He was also critical of the Maori Party.
"We think the Maori Party has got an obsession with the iwi leadership and it is really starting to get on our nerves.
"The average Maori is missing out at the coal face and it just seems they are besotted with what is happening at iwi leadership level, and meanwhile thousands of Maori are missing out in terms of the benefits from treaty settlements."
Referring to Jackson, Little said he would broaden Labour's representation in Parliament.
"We want to continue and depend and strengthen our representation of Maori. We have the strongest representation of any party in Parliament.
"There is a voice that is not well heard and that is the voice of urban Maori.
"Willie brings very strong credentials in that regard."