Visitors to Auckland's waterfront were greeted to the sight of a family of killer whales frolicking in the harbour on Friday evening.
Radio host Mel Homer posted a video on her Facebook which showed a couple of dark fins breaking through the otherwise calm waters in the viaduct at about 8pm.
Speaking to the Herald this afternoon Homer said it was a "magnificent" sight to see the trio of whales, which she thought included a mum, dad and baby orca.
"We saw them in the distance and we slowed right down and they went right into Princes Wharf."
Homer was heading out with her husband, and three boys to Waiheke when their journey was momentarily distracted by the marine attraction.
"There was a massive big daddy who was pretty humongous, a mother and a calf," she said. "they were coming out and blowing out and doing all these things."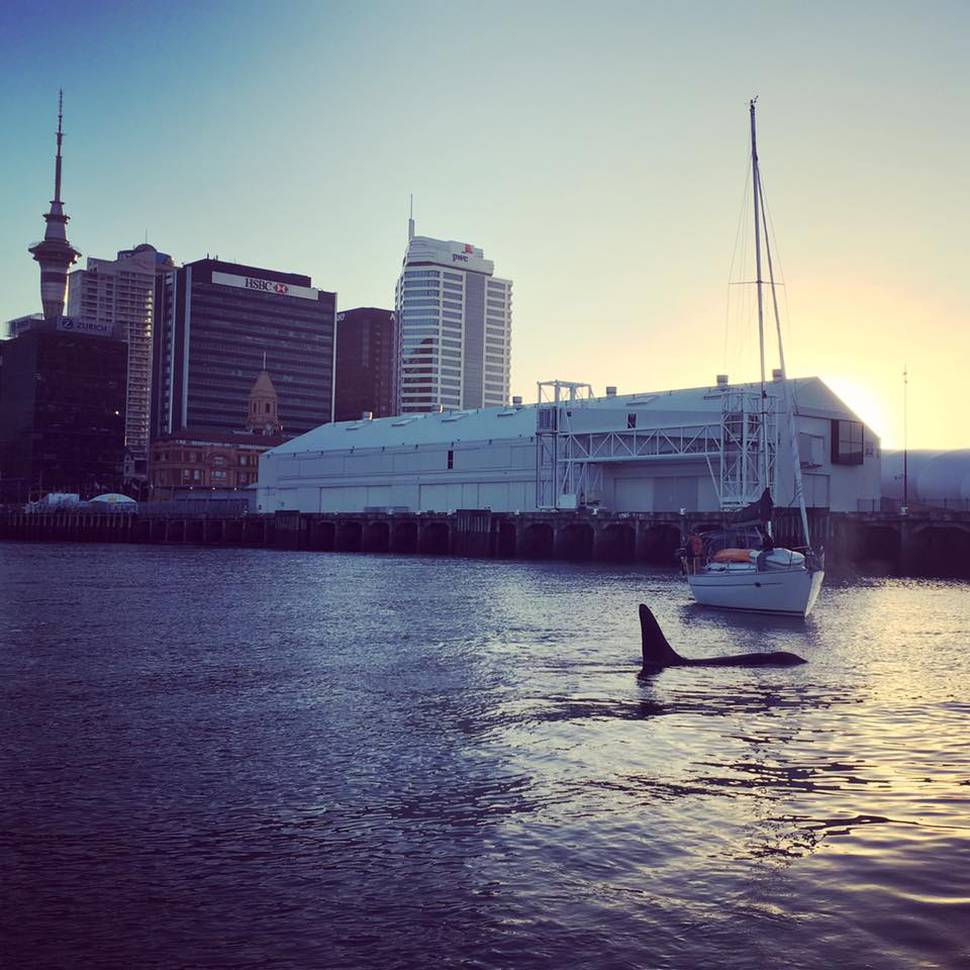 One came so close to the edge of Homer's boat, the family feared momentarily feared for their dog's life.
"It was incredible they came right up under the boat."
Homer said their family dog, Pepper was pretty intrigued and was perched on the edge of the boat when the whales came right up close.
"We thought, 'oh-oh, she'd make a pretty good orca snack - get the dog'."
After rescue their dog from the orcas' reach, Homer said the family had to say their goodbyes and continue on their journey, as the whales continued to cruise in the waters.
Photographer Bruce Jarvis said he was coming past Devonport in a chartered boat sometime before 7pm when they spotted the whales.
He said there was a flutter of excitement from all onboard when everyone first spotted the large marine mammals.
"Someone spotted a huge stingray [earlier in the afternoon]...I'm assuming the orcas were coming in and chasing the stingrays."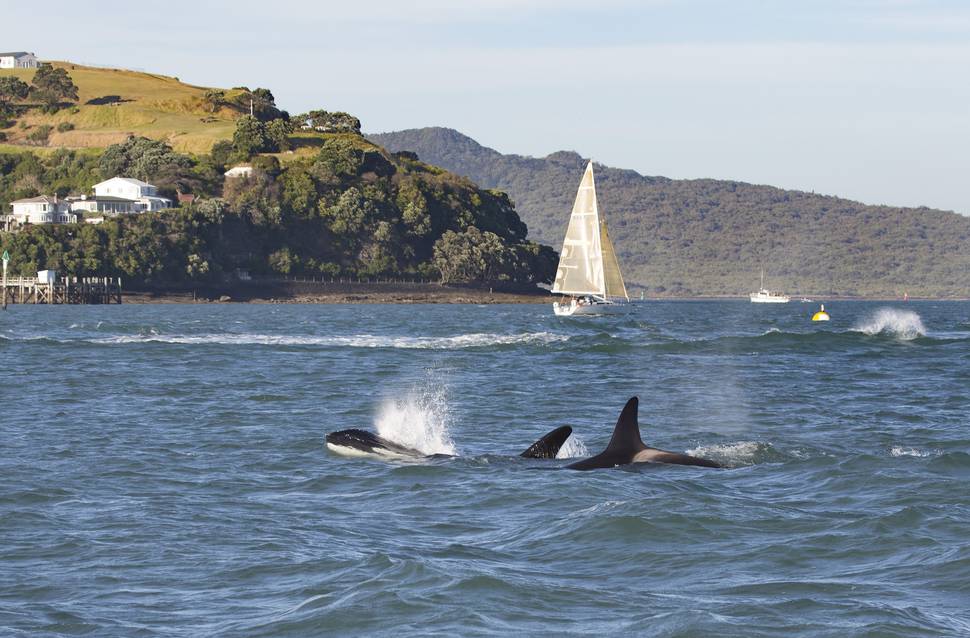 While Jarvis has seen orcas before, he said it was "pretty exciting" for all onboard.
Jarvis said it could be hard to get a clean shot of the marine mamals, and was pleased with his artistic shot depicting the mother and baby in the harbor with Rangitoto in the background.