Fire crews have contained a large scrub fire south of Whangarei.
The Fire Service said the blaze covered about 3000sq m.
More than 30 firefighters from crews from Ruakaka, Marsden and Waipu have been working to control the fire and a helicopter was requested.
There were concerns the fire would spread north to Marsden Point or across the road to neighbouring homes due to fast-moving winds.
One fire crew remains at the scene to monitor hotspots.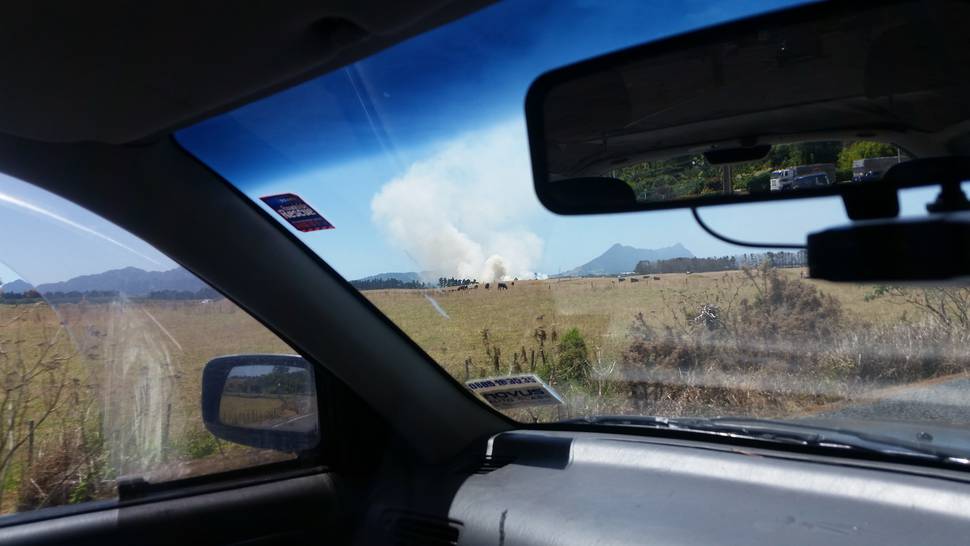 Earlier, resident Sandy Dryden said the fire was briefly brought under control but then took off again.
"It's just billowing up into the sky. It's so dry up here and there was actually a fire ban."
Dryden was concerned the fire could spread north to the port, and could cross the road and threaten homes.
She said while there wasn't much wind, the wind kept changing direction.