Three-year-old Oscar Cakebread and "his girls" - three Royal New Zealand Navy sailors - will always share a bond.
The sailors, Leading Medic Caitlin Williams, Able Medic Lauren Meyer and Able Combat Warfare Specialist Sarah Freeman, this summer cycled the length of New Zealand to help the boy, who has spastic diplegia cerebral palsy.
They did it, over 25 days, for Oscar.
Their efforts raised more than $7000 towards a $100,000 life-changing operation for the Wellington boy.
Now, they have even more special memories to treasure, after they were reunited with the recipient of their goodwill at Devonport Naval Base in Auckland last Friday.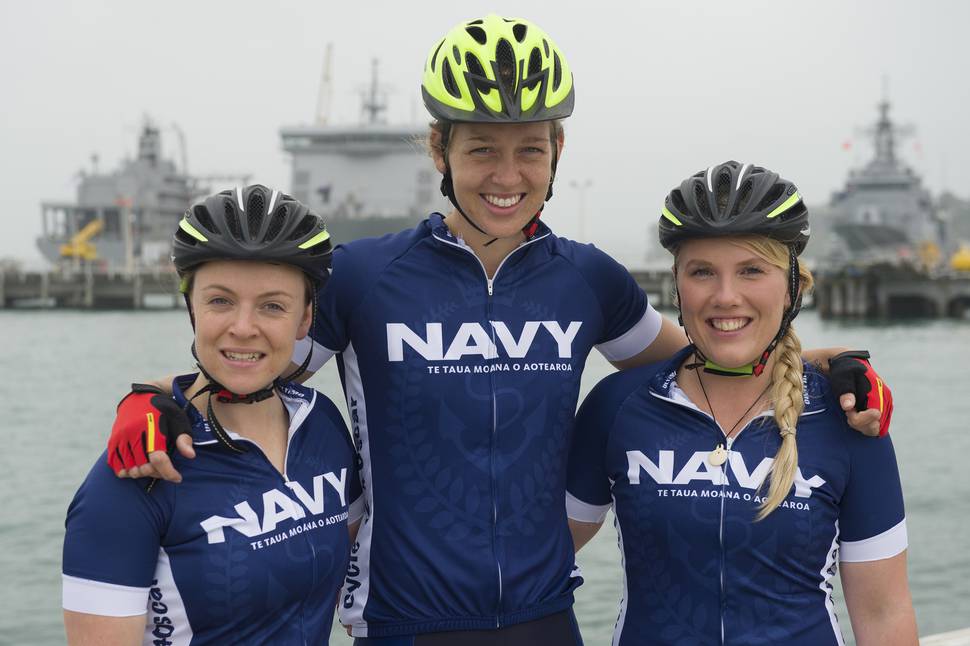 The trio invited Oscar, his parents, Anna Williamson and Chris Cakebread, and sisters Lily, 10, and Amelie, 8, to tour the base.
The visit left Oscar "giggling and glowing", his mum said.
"Oscar's been saying, 'I went on the big boat with my girls. And I got a hat.' He absolutely loved the day."
As well as a tour of supply ship HMNZS Endeavour, on which Williams and Freeman serve, Oscar and his family enjoyed a bouncy ride on a rigid-hulled inflatable boat on Waitemata Harbour.
A diving display by the Dive Clearance Group was also put on for the family and Oscar was presented with a Royal New Zealand Navy diver's ball cap, and a plaque with a diving knife attached.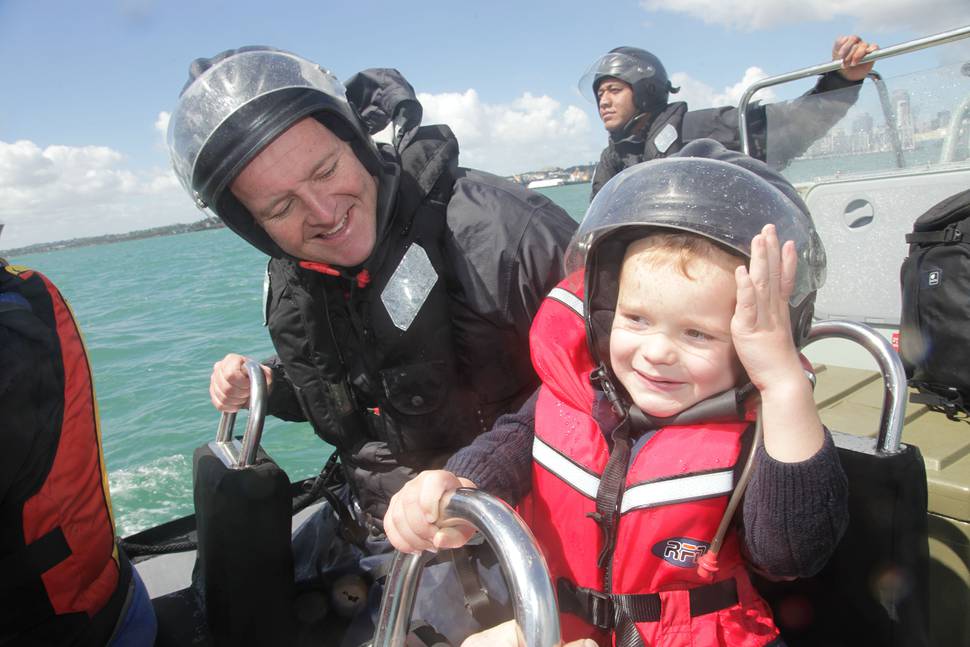 The bond between Oscar, his family and the women was formed after the sailors offered to fundraise on his behalf.
Oscar's condition causes severe muscle stiffness, similar to constant leg cramps, and his parents were fundraising last year for a $100,000 surgery on his legs.
That surgery took place in the United Kingdom in September and had transformed their little boy, his dad said.
He was no longer subdued, unable to walk and in constant pain.
"Now he's just come out of himself, and he's a horrendously cheeky character."

Although their long cycle journey ended this month, the sailors have kept their fundraising page open, to help Oscar's parents pay the surgery cost.
Donations can be made at www.givealittle.co.nz/fundraiser/cycle4oscar