An estate agent facing meth and perjury charges broke down in tears while adamantly denying she bought or used drugs.
Tonya Maree Spicer, 47, and her husband Paul Anthony Spicer are on trial at Auckland District Court jointly charged with possessing methamphetamine for supply.
Police allege they received an unknown quantity of P from high-end drug dealer Brett Campbell Bogue on or about October 6, 2012, and that they used "coded language" and real estate terminology when discussing purchasing the drug during intercepted phone calls and texts.
During questioning today by Tonya Spicer's lawyer Ron Mansfield, she said financial troubles meant she wouldn't be able to afford to purchase methamphetamine.
She began crying when asked if she would be able to afford to buy two ounces of methamphetamine, valued at roughly $24,000. Tonya Spicer said the couple were struggling to maintain their mortgage payments, and did not have the money to purchase drugs.
"Not at all," she replied. "Our overdraft was full, our credit cards were full."
Mansfield asked her if she would have been able to supply the drugs to anyone if she received them on credit.
"We didn't have any drug-dealer friends, we were normal people working hard."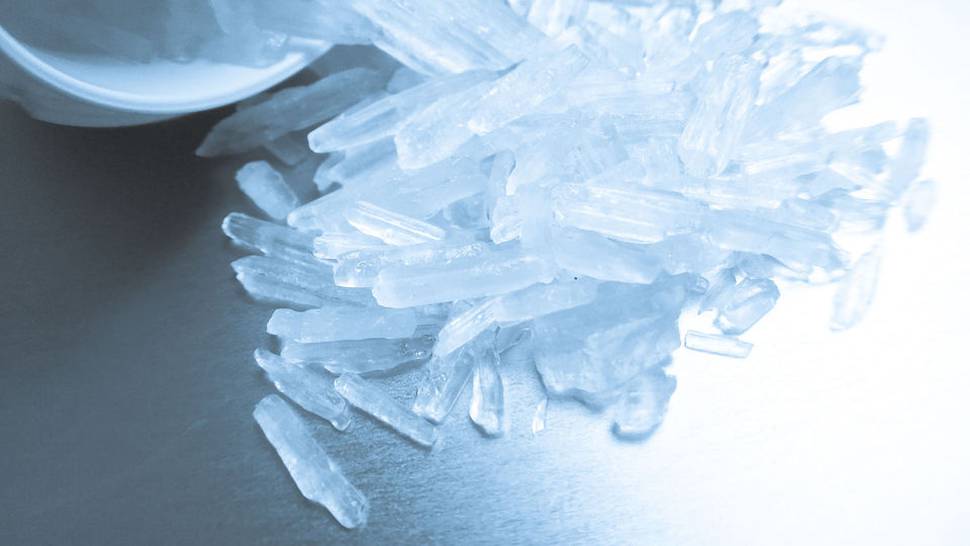 Tonya Spicer said she and her husband were forced to ask for a benefit from Work and Income.
Text messages between Tonya Spicer, her husband and Bogue were read out to the court.
Tonya Spicer said the couple were in contact with Bogue about a holiday home they were selling.
"We were in financial trouble. I was at the end of it ... our finanicial situation and we needed to get money."
Tonya Spicer said that the words "cleaning and possible formulas" referred to discussions of potentially opening a bed and breakfast, and denied that inviting Bogue to her home for a "seafood" dinner was code for methamphetamine.
She also denied that the repeated use of exclamation marks was a code relating to drugs.
"That's just how I text... it's not relevant to anything."
The court heard that mortgage and credit card repayments had put a strain on the couple's finances.
"We were trying to get the bach sold, we needed money," Tonya Spicer said.
Mansfield asked Tonya Spicer if the use of pet names in text messages was code for anything else.
"I'm just being affectionate ... it's just text talk," she replied.
Mansfield had previously told the court the Spicers had no knowledge of Bogue's P dealing network, despite knowing him for years.
The trial continues.