An Auckland scientist says she will never buy another Ecoya candle after hers exploded on her kitchen table sending shards of glass across the room.
University of Auckland senior lecturer and NZ Herald columnist Dr Michelle "Nanogirl" Dickinson posted a picture of the remains of her candle on Twitter.
She wrote "My @ecoya candle just exploded sending shards of glass across the room! They obviously didn't consult a materials engineer when designing".
The tweet has prompted a response from the company which replied: ''Hi there, it appears there isn't any wax in the jar? As per instructions, there must be wax in your candle (at last 10mm) (1/2)''.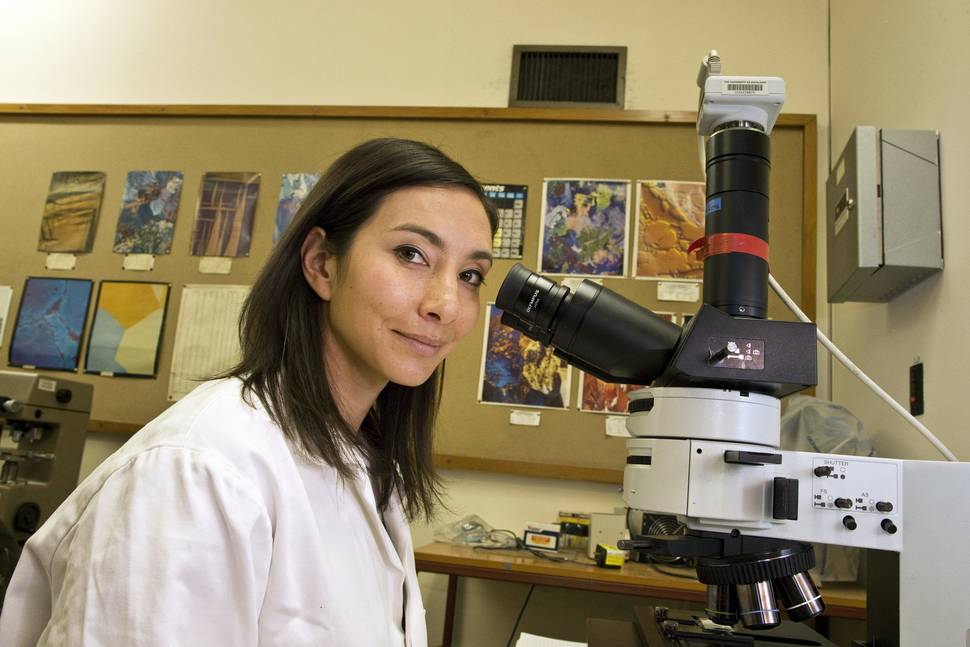 But Dickinson wasn't impressed, replying "Dear tweeps - who reads the instructions on their candle? Surely you just light it? @ecoya your instructions imply poor engineered design".
She went on to tweet that Ecoya was "blaming customers for not reading instructions on candles, rather than accepting they have the wrong glass chemistry.
"Dear @ecoya how about I analyse your glass in my lab & explain to you how your candle instructions don't disguise your poor product design."
Her tweets have drawn the support of many in the twitterverse, including comedian Te Radar who replied that he'd never had that happen with a candle before.
When contacted by the Herald this afternoon, Dickinson she had a discussion with company executives who told her that she was in the wrong as she didn't read the instructions before using it.
"Apparently I should have trimmed the wick to a certain length and not used the candle if there was less than 1cm of wax left. Sadly they paint their jars so you can't see how much is left."
She tried to explain how she thought the candles were poorly designed, perhaps using a different glass designed for high temperatures, or ensuring the wick was stabilised so it didn't touch the bottom of the glass, or having a buffer layer of material would easily stop the issue.
"They said ... if people read and followed the instructions they would be safe. But I believe it's an issue they know they have which could cause serious harm or even a house fire. In my opinion they should address the issue and put people's safety first."
The company told her it would not be making any changes.
"Sadly, somebody probably will be hurt before they do anything about it."
When asked if she would buy the candles again, Dickinson replied: "Never".
"Mostly because of their customer service to be honest."
In a statement, an Ecoya representative told the Heraldit usually finds in these instances, the candle has been burnt down to the very bottom of the glass vessel and continued to burn with very little to almost no wax remaining.
"As you can see from the image the customer tweeted, there is no wax in the vessel and no wax on the surrounding surface.
"The blowing out of any candle occurs when there is no wax to burn and the wick and metal wick holder are left to burn, exposing the base of the candle to extreme heat."
The representative said it was the company's duty to supply a safe product to customers as well as providing them with the appropriate safety information.
"Therefore, our safety instructions are included on the base of the carton, the base of the candle and on an insert at the top of the candle that needs to be physically removed in order to burn your candle.

"In these instructions, it states to discontinue burning your candle when you have 1cm or less of wax remaining."
Meanwhile, Herald readers have been quick to comment with many having the same experience with their Ecoya candle as Dickinson.
Auckland woman Jo Thomson said she had a similar experience but was aware when she lit the candle the wax was low and thought it would need to be thrown out after.
"And no I can't say I have ever trimmed my candle wick ... The glass did explode slightly but the glass only landed in the area around the candle, there were no projectiles."
She said it hadn't put her off buying Ecoya but she would now be more aware of the wax level from now on.
An Auckland-based reader, who only wanted to be known as Linda, was aware of the risk of explosions and took extra care yet it still exploded with about 2cm of wax left in it.
"It didn't just break ... it exploded. I took photos and contacted Ecoya. They blamed me with usual excuses. I re-sent photos showing wax level. I challenged them on blaming me for not following instructions. They backed down a bit and said it must have had an invisible hairline crack from supplier."
She said she would not use Ecoya again.
"Something needs to be done before someone gets injured."
Anna Lowrie said her Ecoya candle exploded, too, leaving a burn mark on her side table.
"The candle wax was low. I was trying to get my money's worth lol. I always bought Ecoya but now don't. Too risky. "
Ellie Bramwell heard a loud bang when her candle exploded, sending glass "everywhere".
"I'll never buy another one as it was so dangerous. Sadly I never complained at the time."
Auckland woman, Margot, said her son had exact same issue son last week.
"His Ecoya candle was burning in his bedroom in the evening and it just exploded with a loud bang, causing the paper underneath the candle to catch fire. He very bravely (or stupidly) put the flames out with his hands, causing burns to his hands and a hole in a shirt nearby.
"It could have been much, much worse and he was very lucky that the candle was not sitting closer to him."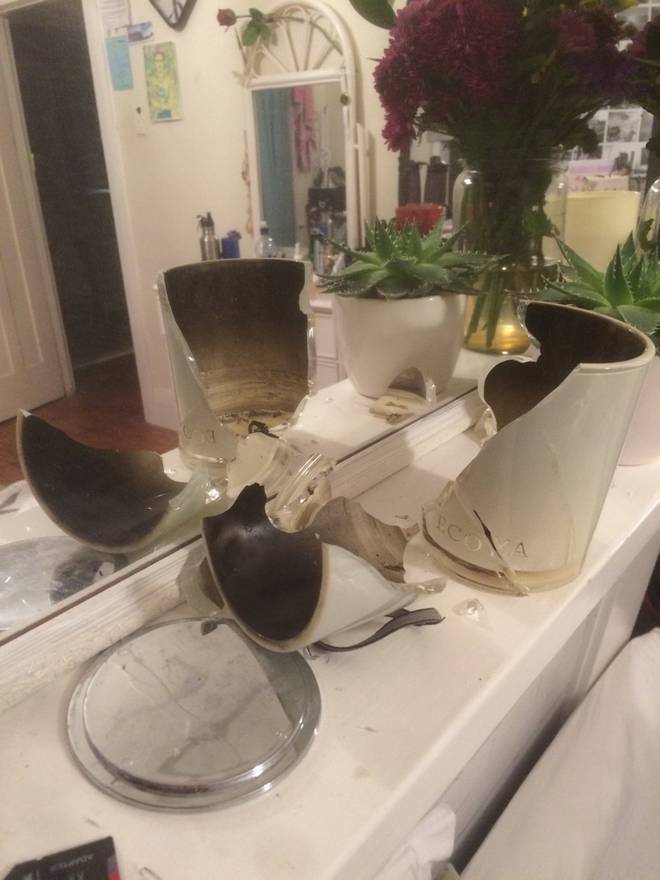 Auckland woman Pash and boyfriend, Loui, had their Ecoya candle explode on the mantelpiece above their bed while they were in it.
"The glass shattered and went all through the bed and my boyfriend's hair. There would have been wax, otherwise we wouldn't have lit it."
Bec Whitley had a candle sitting on her bathroom vanity when it exploded, leaving a burn mark.
"The warning should be clearer. Who reads the instructions on their candle? Surely you just light it?"
However, Joe Colquitt says he "lost a bit of respect" for Dickinson.
"I'm empathetic but she did choose to light a candle which has instructions and is thereby bound to follow them.
"Candles aside, if you don't follow instructions ... would you, for example, ignore weight limits (who reads the instructions on a bridge? Surely you just drive anything you want on it?), pressure limits, speed limits, etc."
"Dr Dickinson made a simple mistake. Being a scientist does not make one any more sensible or any more a lot of things. First and foremost, you are still human and fallible. And is she going to analyse their glass?"
Ecoya tips for candle care
• It is important to trim the wick of your candle every time you burn it.
• If the wick is not trimmed, the heat of the flame can surpass the wick crimping which is what extinguishes the candle.
• If the flame is too big because the wick has not been trimmed, then the flame will continue burning, often doubling/curling over, creating a bigger flame and therefore, more heat, which in turn burns through the wax quicker.
• If the candle is left to burn with a long wick and very little to almost no wax, it exposes the metal wick holder to extreme heat, which in turn heats the glass and eventually incidents like this one, can take place.