EXCLUSIVE: Felix Lim unwittingly triggered one of the most successful undercover police investigations in New Zealand history. The fugitive called the Herald to give his side of the story
The Auckland man who unwittingly helped an undercover police officer infiltrate a sprawling drug network says he will never return to New Zealand and fears for his safety.
Felix Lim was targeted by a special duties constable called Joe Arama, purporting to be a drug dealer from Wellington, and introduced him to pseudoephedrine suppliers socialising in the VIP lounge at SkyCity.
The covert Taskforce Ghost investigation led to the seizure of hundreds of kilograms of the Class-B drug, used to cook methamphetamine. and convictions for more than 30 people involved in the underworld trade. Millions of dollars of cash and assets were also frozen.
Lim's name regularly cropped up in four criminal trials but he never stood in the dock. He left New Zealand three months before the police raids in December 2013 and never returned.
But the 56-year-old broke his silence after the Herald published a special report about Taskforce Ghost, of the New Zealand's most successful undercover operations.
He denied being directly involved in the drug trade and said he first met Arama through someone selling black-market paua.
"I bought paua off him two or three times, then he introduced me to Joe," Lim said.
"He said I'm going on holiday, Joe has lots of paua, you can deal directly with him."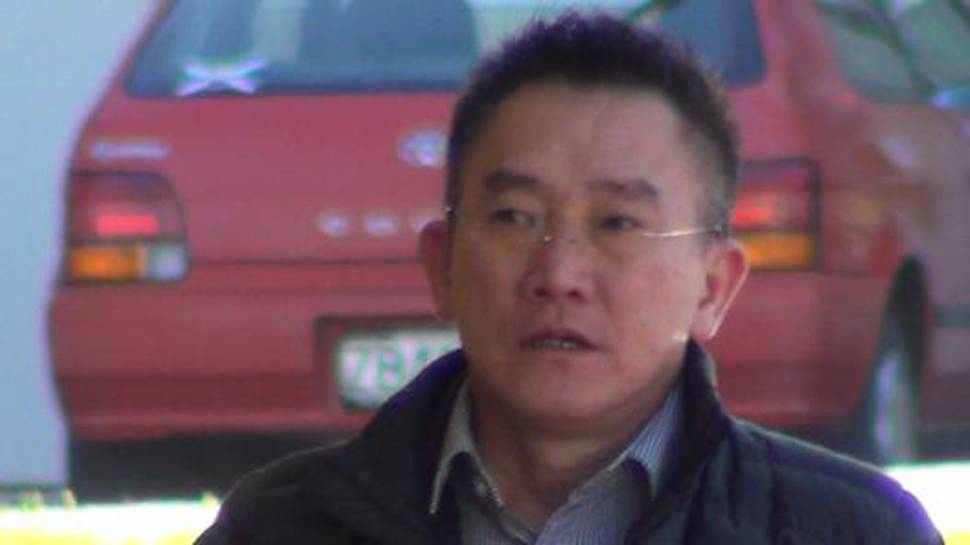 Lim said Arama then "entrapped" him by asking if he knew where to find methamphetamine for sale.
"I wasn't involved in that s*** but I know people, so I asked around," said Lim.
He spoke to his friend "Baldy Mark", or See Meng Hoo, and introduced him to Arama in the VIP lounge of SkyCity casino.
Detectives were monitoring Lim's phone and one conversation recorded in May 2013 gave police their first break.
"I'm going to see a guy, how about the pink stuff?" Arama asked Lim.
"How much for five?"
They were talking about five "sets" of ContacNT, a cold and flu medicine widely available in China.
A set is 1000 capsules of the pink, yellow and red granules weighing 223g.
The capsules contain pseudoephedrine, the key ingredient in methamphetamine.
Once the active ingredient in New Zealanders' favourite cold and flu medicines, it's now illegal here.
Each set sells for between $8000 and $10,000 on the black market here.
After hanging up on Arama, Lim was straight on the phone to Hoo.
"Someone asked me about red wine, half a bottle."
The police started listening to Hoo's phones too.
More code: "Felix is taking five friends to yum cha," Hoo said to someone later identified as Van Thanh Tran, who gave his blessing to the deal.
This was the police "working their way up the tree", according to Crown prosecutor David Johnstone in the first trial.
A deal was struck. Arama would pay $46,500 for five sets of ContacNT, so Lim drove him to Baldy Mark's home in Ellerslie where the cash and drugs were exchanged.
The police kept listening and watching, learning more and more about Tran and his drug-dealing empire. Lim also led them to focus on Hui Zhang, the owner of a yum cha restaurant, and his pseudoephedrine network.
Juries for four different trials heard bugged phone calls involving Lim, but he told the Herald those conversations were about legitimate business deals, not drugs.
"I wasn't directly involved, I just introduced people."
He left New Zealand in September 2013 - three months before detectives in Taskforce Ghost arrested nearly 40 people.
Under cross-examination by defence lawyers in the second trial, Detective Sergeant Mike Beal said police knew Lim was leaving the country but did not stop him because doing so could compromise the investigation.
Others under surveillance had left New Zealand and returned, and Beal said the police thought Lim would do the same.
He could "state categorically" police did not suggest to Lim to leave New Zealand as he was not a "willing participant or police informant".
Lim told the Weekend Herald he left the country for "his first holiday in 20 years" and did not realise Joe Arama was a police officer until the Taskforce Ghost raids.
"Someone called to say 'Felix, the guy you introduced was an undercover'....I was so bloody angry, I didn't know what to do."
Three years later, Lim is living in his homeland of Malaysia and working in real estate.
He says he will never return.
Asked if he feared for his safety, Lim said yes.
More than 30 people had been convicted of drug offences and some like Hui Zhang, Van Tran and Yixin Gan received long prison sentences.
"Everyone blames me," said Lim.