A large grass and scrub fire in Ngaruawahia has been contained this morning, firefighters say.
The fire's front measured 600m by 300m last night, but was not threatening nearby houses.
Ngaruawahia Fire Brigade posted an update on the fire to their Facebook page just after 6am.
"We have managed to contain the fire and stop it spreading into the bush. We are continuing operations today. The Hakarimata track is not in any danger.
"There will be helicopters and crew working in the area all day and the Hakarimata track is still currently closed to ensure safety so please avoid this area for the time being."
Those living nearby had also been told what was happening, although they were not at risk, they wrote.
Northern Fire Communications shift manager Dallas Ramsay said this morning the fire had been handed over to The Department of Conservation, who monitored the fire overnight.
A fire service crew was at the scene preparing a landing site for a helicopter.

Ngaruawahia residents described the dramatic scene last night.
Hosea Hopa said the hillside was "fully in flames".
She and around 50 others gathered at The Point park to watch the fire from a safe distance over the Waikato River.
She said they could see the fire shoot off in trails and then burst into sparks as it struck dry bush.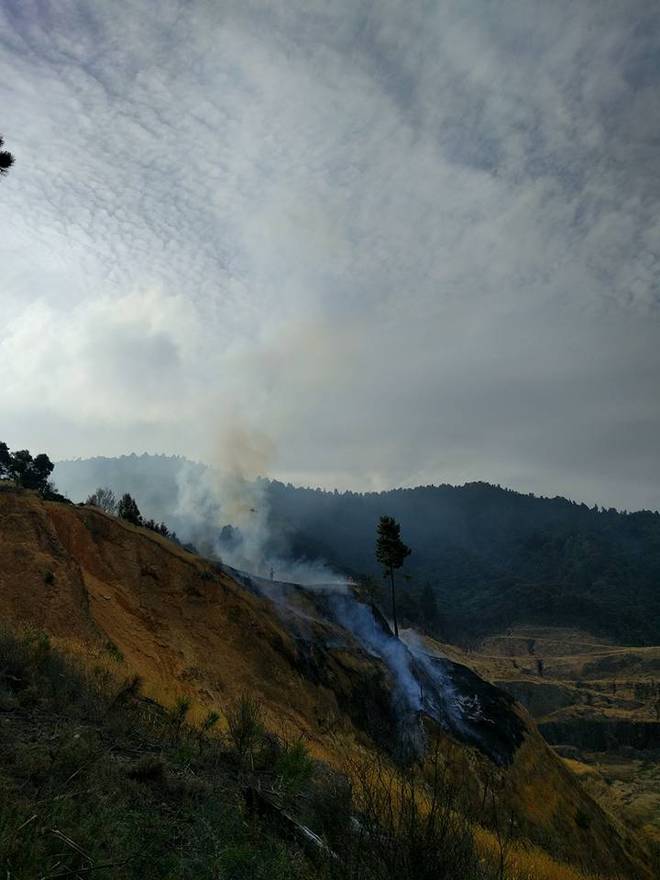 Jamie Wilson, 25, said it was "pretty crazy".
"I can see the flames over the trees. It smells really bad too, just a burning smell.
"Everyone's quite upset on Facebook, they're all saying they hope it's not going to wreck the track. So many people go up there."