• Photos: Wild weather hits NZ
• Flights diverted from Queenstown Airport
• Passengers on board a flight landing in Wellington experienced a wild ride
• Main routes across the South Island have been blocked
• Power has now been restored to most homes
• Some flights are leaving Wellington; others are delayed or cancelled
Temperatures are set to take a wintry turn as a sudden cold snap hits parts of the country.
Everywhere in the South Island will fall below 10C with Queenstown set to fall to a chilly 4C.
Central and lower North Island regions across the North Island will also shiver with Masterton on an unsummer-like 8C and Taupo on 9C.
The rest of the island will also feel the effects of the sudden cold snap with overnight temperatures sitting around or just above 10C.
MetService forecaster Chester Lampkin warned it would be a chilly January night ahead, especially for the South Island and inland parts of the North Island.
The good news was the weather would get better this afternoon making way for a calmer day tomorrow.
However, more bad weather was set to return late Saturday with more heavy rain for the already saturated West Coast.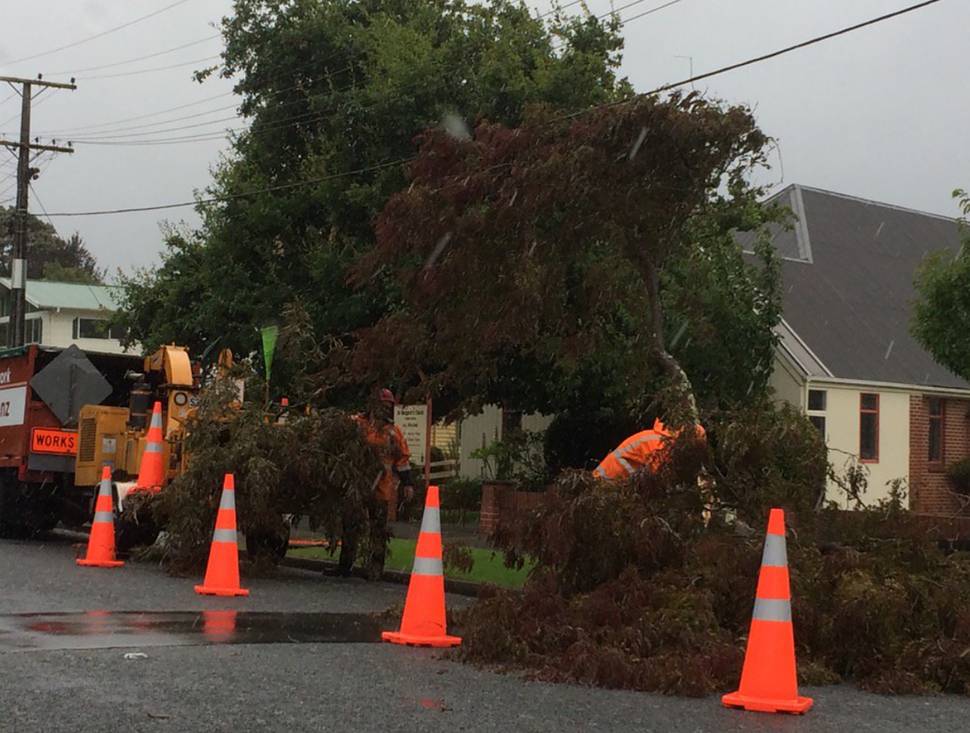 Earlier, damaging winds hit Wellington and much of the country's South Island.
Trees fell and roofs lifted as severe gales associated with an intense weather bomb struck central New Zealand.
More than 400 households were without power for some hours but electricty has now been restored to most homes.
Vital commuter services were affected with trolley buses taken off the road and harbour ferry crossings cancelled. Many planes were delayed.
A Fire Service spokesman said crews had been called to clear roads in South Wairarapa and Johnsonville after trees blocked lanes.
In Wellington properties needed to have loose tiles and sheets of iron secured by firefighters.
A Korean church in Brooklyn had a tree crash on its roof.
Commuters were told to expect disruptions.
Video will play in
Play now
Don't auto play
Never auto play
Damaging winds are starting to pummel Wellington as the capital braces for hurricane strength wind gusts in the next few hours. Twitter: @belperi
Waves were crashing over the road on the main route to the airport.
The New Zealand Transport Authority issued a warning to motorists about the wind danger if travelling on the Desert Rd today.