Two off-duty Dunedin life-savers were among the first to come across a ute in Otago Harbour yesterday.
St Kilda Life Saving Club members Cam Third and Max Corboy said they were about to do a practice swim when they spotted the back of the ute poking out of the water near The Cove, in Portobello Rd.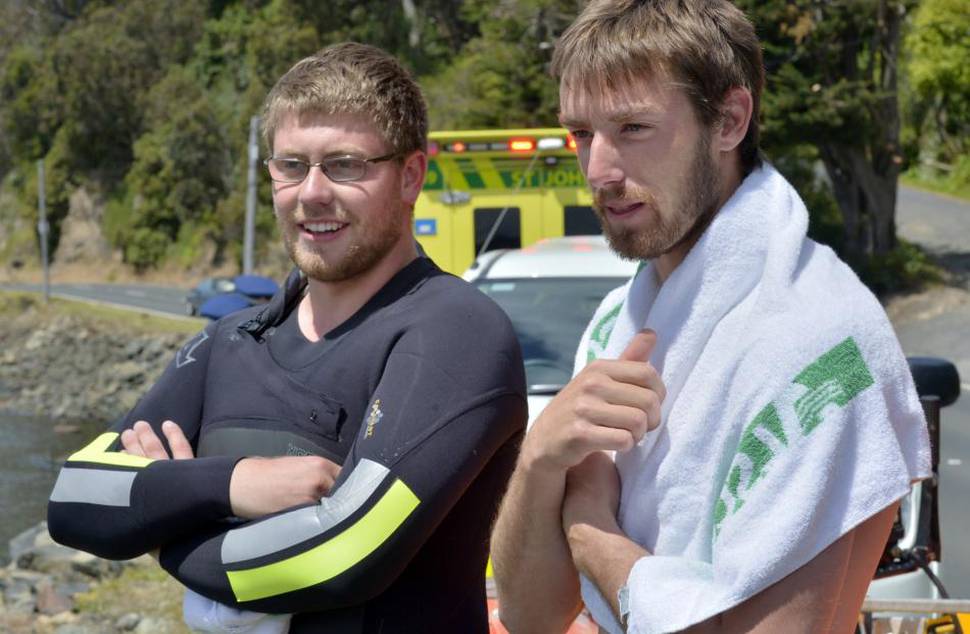 "An ambulance had just pulled up and then we saw the ute and thought 'ahh this is bad timing'," Third said.
The pair quickly changed into their wetsuits and dived into the "cold" water to see if anyone was in the ute, he said.
It was empty. A St John spokesman said an ambulance attended the accident but the driver was unharmed.
A police spokeswoman said a male driver and dog were in the ute when it entered the water.