The newlyweds who shared their wedding cake with a homeless man say they are blown away by the response to their spontaneous act of kindness.
Bronia Tindall and Fabrizio Clementi gave a piece of their wedding cake to the man, known only as Miller, following their wedding at The Community of St Luke in Remuera on Saturday.
A photo of the kind-hearted gesture was published on the front page of the Herald this morning, and has received thousands of reactions, shares and comments on Facebook.
Tindall woke to half a dozen text messages from excited friends.
"It's really amazing, really nice. I'm blown away. My friends are just saying 'that's why we love you' and a lot of people said that it's something nice and positive on the front page of the paper."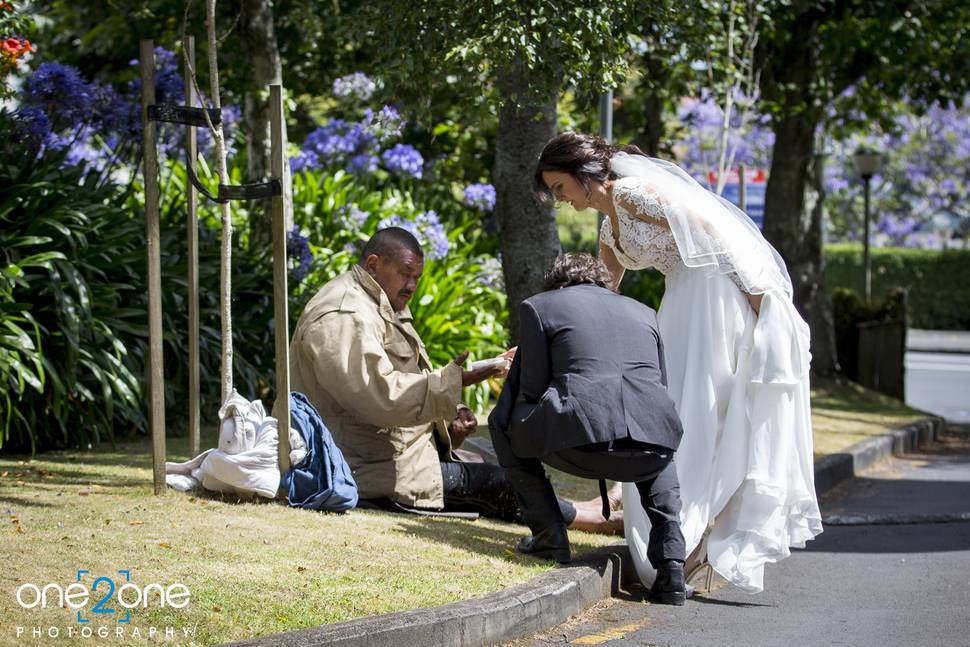 She also wanted to add they were not the only ones to show kindness to Miller - they had since been told another person at the church that day gave the man a cup of tea.
Both sides of the couple's family had similarly expressed pride in their touching gesture.
Rome-based Clementi sent a link to the story to his family in Italy, Tindall said.
"They think it's really funny that he's come to New Zealand for a few weeks and made the front page of the paper."