All Whites legend Adrian Elrick gave a big hug to say thank you to the man he credits with saving his life.
Dressed in his hospital gown, the former soccer star was reunited yesterday afternoon with fellow Matua Bowling Club member Sam Dockary, 22, after collapsing with a heart attack during the middle of a game on Saturday.
Elrick is recovering in Tauranga Hospital following the near-death experience at the bowling green, and credited Dockary and a "absolutely amazing" medical device for saving his life.
READ MORE:
• All Whites legend Adrian Elrick revived on the bowls green
• Former All White feeling great on his road to recovery after collapse
During the game, Dockary spotted Elrick lying on the ground, and jumped into action.
"I sprinted to the club rooms and got the defibrillator out. It was probably the fastest I've ever run in my life to be honest."
He checked Elrick's pulse a few times before hooking up the defibrillator.
Around two-and-a-half, three minutes went by before Elrick heard a member's voice saying "he's starting to breathe again".
"I was playing bowls, I bent down, picked up a bowl. I had no sweaty feelings, I wasn't feeling faint ... it was just like a normal day on the greens," Elrick recalled. "And that's the last I remember."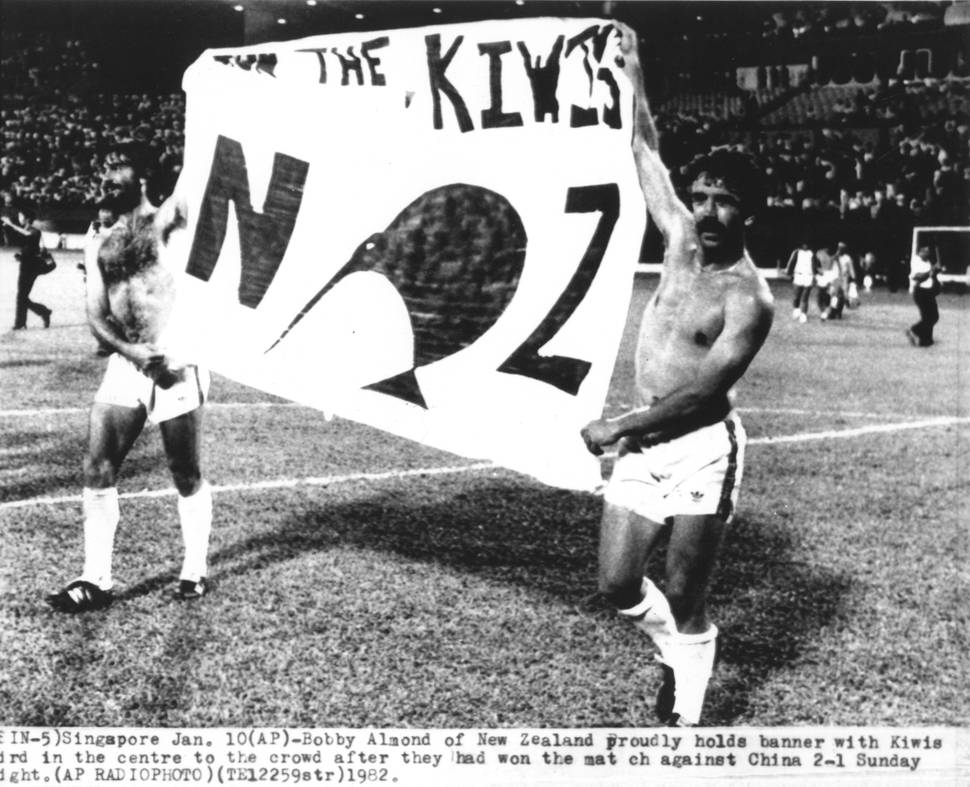 Elrick told the Herald if it wasn't for Dockary's quick actions and the use of the defibrillator, he wouldn't be alive today.
"There's the classic example, if you have something like that, by the time the ambulance got there I would have been in a wooden box rather than gone to hospital ... it's a fantastic result for me and brilliant for Sam.
"I think the message here is that every club, it doesn't matter if it's a sports club or an RSA or community club, they should have one of these defibrillators in there.
"It's just amazing how something like this can give you your life back again and I'm very grateful for that ... and Sam did a great job."
He added: "If it hadn't have been for Sam I wouldn't be doing this."
Dockary said it was his first time using the machine, which was bought after club members donated $100 each.
"A defibrillator costs around $4,000 ...but they're definitely worth the money. The club members all pitched in $100 each and all of them were saying the past few days it was the best $100 they've put in because you can't put value on a life."
The devices were "a lifesaver", he Elrick said, describing them as "absolutely amazing".
The pair was reunited at Tauranga Hospital yesterday afternoon, where they hugged. Elrick was in good spirits and joking with Dockary.
Elrick still has a few more days in hospital as he recovers.