A Moerewa man has been arrested in relation to a shooting incident that cut power to the entire Far North for more than 12 hours.
The 46-year-old was arrested yesterday afternoon after police carried out a search at a house in Moerewa. He is due in the Kaikohe District Court today charged with intentional damage to power lines. Police would oppose bail, a spokesman said.
The 46-year-old, and another man aged 28, also face firearms charges in relation to items found at the property.
Police would not be drawn on the man's motivation while the case was before the courts.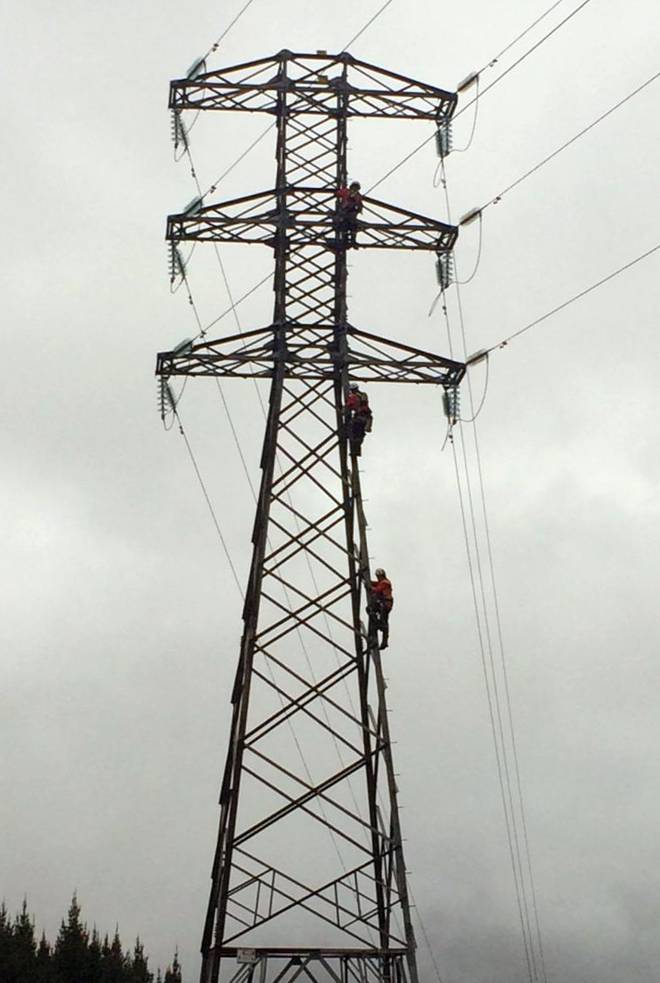 Power was cut to about 32,000 homes and businesses across the Far North at 3am on December 8.
After a search hampered by bad weather national grid operator Transpower traced the cause of the blackout to damaged insulators on three pylons in a remote forest area off Mountain Rd, Matawaia. Bullet casings were found nearby.
Power was restored gradually from about 2pm. It could be months before the full cost of the power cut is known but the biggest losses were probably in the Bay of Islands, where the 3000-passenger cruise ship Celebrity Solstice was in port. Some shops and restaurants didn't open and many passengers stayed on board or went back to the ship early.
At the time Business Paihia chairman Craig Johnston said it was impossible to put a figure on the loss but it was likely to run into tens or even hundreds of thousands of dollars.
The power cut also meant significant costs for ratepayers, with the Far North District Council deploying sucker trucks and generators across the district to keep water treatment plants working and prevent sewage overflows.
The power cut highlighted the vulnerability of Far North power and communications infrastructure. Vodafone's cellphone network failed in many areas as did parts of the landline network. In some areas it would have been impossible to make an emergency call. Motorists were stranded because most petrol stations were unable to operate.