A number of interesting automobiles topped the most watched on trade Me last year
The lure of a bargain, a quirky story, or a good cause appealed to Trade Me's car enthusiasts last year, with a number of interesting listings topping the most watched.
Number one on this list was a written-off Lamborghini Huracan with a $1 reserve. The Huracan has a base retail price of around $350,490.
Trade Me's Logan Mudge said although the car had "seen better days", the lure of owning a Lamborghini at a bargain price saw the listing rack up 208,000 views before it eventually sold for $165,800.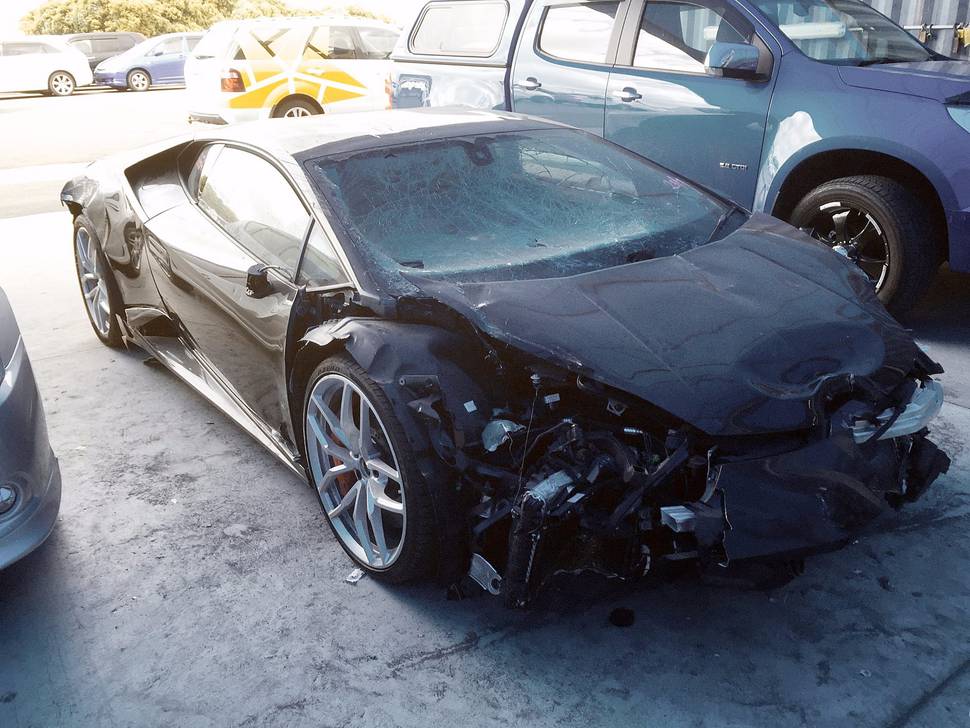 The second most viewed motor listing for the year was a 2016 Ford Mustang which also had a $1 reserve and the added feel-good factor, with the car being auctioned off for charity organisation Camp Quality. The car was the first 2016 Mustang in the country, with the rest of the fleet not due to arrive until this year, and was valued at more than $115,000. After drawing just over 194,600 views, it sold for $101,101.
Third on the list of most viewed was a 1963 Humber in amazing condition which was also donated to raise money for charity, with all proceeds going to the Whanganui Cancer Society for its annual appeal.
"An anonymous friend of the charity had spent years restoring this little beauty and just dropped it off one day much to the amazement of the Cancer Society," Mudge said.
"Our members loved the auction and it got a great result for charity."
One of the quirkier listings of the year, which drew just under 45,000 views, was a Studebaker Champion 1958 with 74 miles on the clock.
"[This was] a particular favourite of ours," Mudge said. "Apparently this was a wedding gift but the bride didn't go through with the wedding. The groom decided to never drive the car and the American import clocked up just 74 miles in its long life."
A military jet from a seller in Timaru and a Hino Rainbow bus also made the list alongside a Ford F150 Lariat and a Rydon miniature vintage car that a seller had built to raise money for surgery for his niece who had cerebral palsy.
"We're always amazed at the wonders Kiwis have hiding in their garages - and hangars - that they share with the Trade Me community," Mudge said. "Just when you thought you've seen every cool vehicle that is hiding in New Zealand another amazing find pops up."
Mudge said a number of sellers had also added some creativity and personality to their vehicles, which he said helped raise the profile and views.
Woody the Toyota Corolla GLX and Marvin the 1998 Nissan Sentra were examples of this.
Other impressive vehicles included Barry Crump's ute and one of the minis from the movie Pork Pie.