A fisherman swept out to sea near Lake Ferry this afternoon is believed to be a father of four.
The Filipino man was fishing at the mouth of Lake Onoke when he was swept out to sea around 2.30pm.
A man at the beach said he had spoken to the twin brother of the victim.
"The twin brother said he was on the other side of the mouth opening.
"He had told him not to go over there but he said he was really stubborn."
The man, who is from Ashurst, could not believe there were no warning signs in place at the notoriously dangerous spot.
"I would never have gone fishing at that spot," he said.
"I always tell my son never to turn your back on the sea."
Another man who has a bach opposite the Lake Ferry Holiday Park, who wished to remain anonymous, said the fire service had asked him to use his jet boat in the search, however the swells were too big.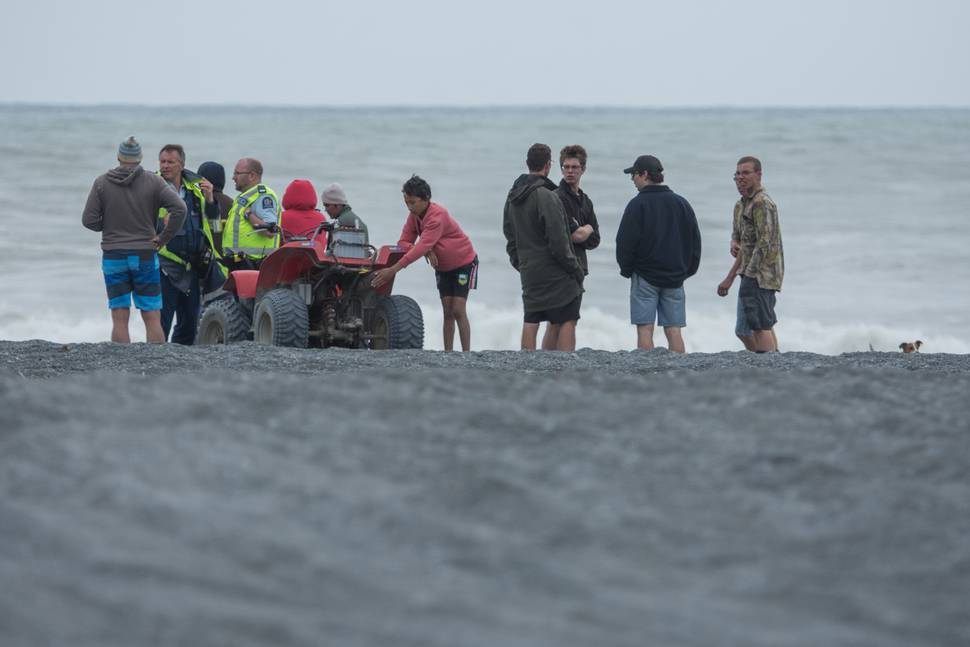 "They told me a few guys were digging the channel with some shovels and where they were standing, it broke away and they fell in.
"They picked the worst time [of day] because of the southerly, and the lake has been closed for the past four days because of the sand build-up at the mouth of the lake."
He said people did not realise how strong the tide could be, and that the swells were extremely large.
An employee from the Lake Ferry Holiday park said locals had joined in the search.
"There are at least three helicopters, a couple of police cars and an ambulance.
"Some locals have also taken their boats out."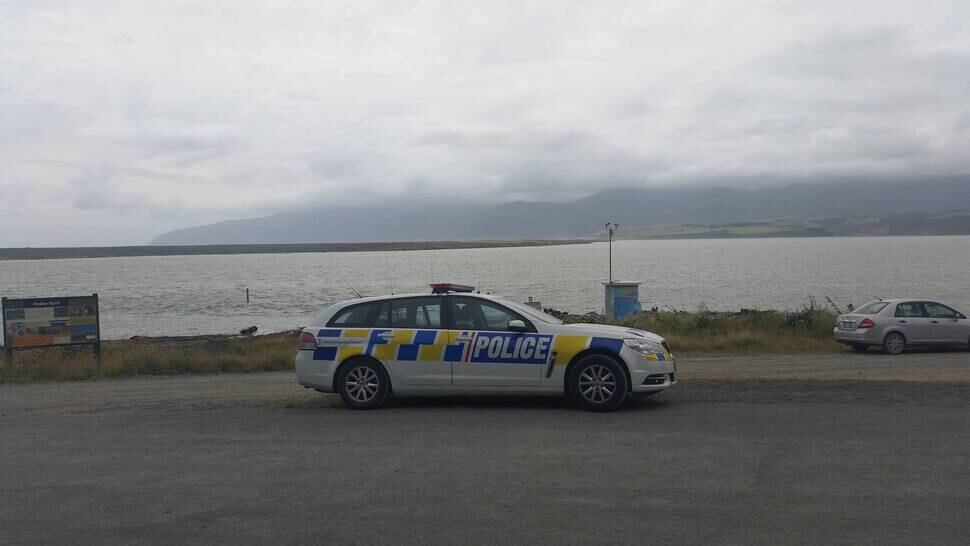 Other locals did their best to help by riding quad bikes up and down the beach in the hope of spotting the man.
The air and water search was suspended just before 7pm and is expected to resume early in the morning.
The holiday park employee said such incidents were rare.
"It doesn't happen that often at all - the majority of people that come out are usually pretty wary of the water and understand how dangerous it is."
In August 2015 Les Wong, 71, died after being hit by a series of 3m-high waves that knocked him over as he was scooping for whitebait at the mouth of the lake.
He was wearing a life but could not be revived after being rescued.
Last year Coroner Christopher Devonport found problems with the rescue gear, the wearing of waders and possible impairment by a lifejacket as being contributing factors in the Greytown man's death.