Police are trying to find out who lived at a makeshift campsite on the banks of the Waikato River with a homeless man whose body was found in the river two days after Christmas.
Tama Retimana was found in the river near Ann St, downstream from where he had been living rough with his partner and the mother of their two children.
Police said there was no evidence that the children lived at the site.
The 29-year-old's death is being treated as suspicious. Police who have released photos of the camp at Pine Beach reserve at the south end of River Rd in a bid to track down others who were living there.
"We are looking to identify the other occupants who were believed to be living in the campsite with Mr Retimana and his partner prior to him being discovered in the river," Detective Sergeant Terri Wilson said.
CCTV footage had been gathered from various cameras throughout the city's central business district, Wilson said.
"We have obtained a substantial amount of CCTV footage from the days leading up to the discovery of Mr Retimana's body which we will be reviewing over the next few days."
He said Retimana was well-known among the homeless community and to city camera operators.
Police will also be continuing to speak to members of the homeless community to build a picture on Retimana and his close associates.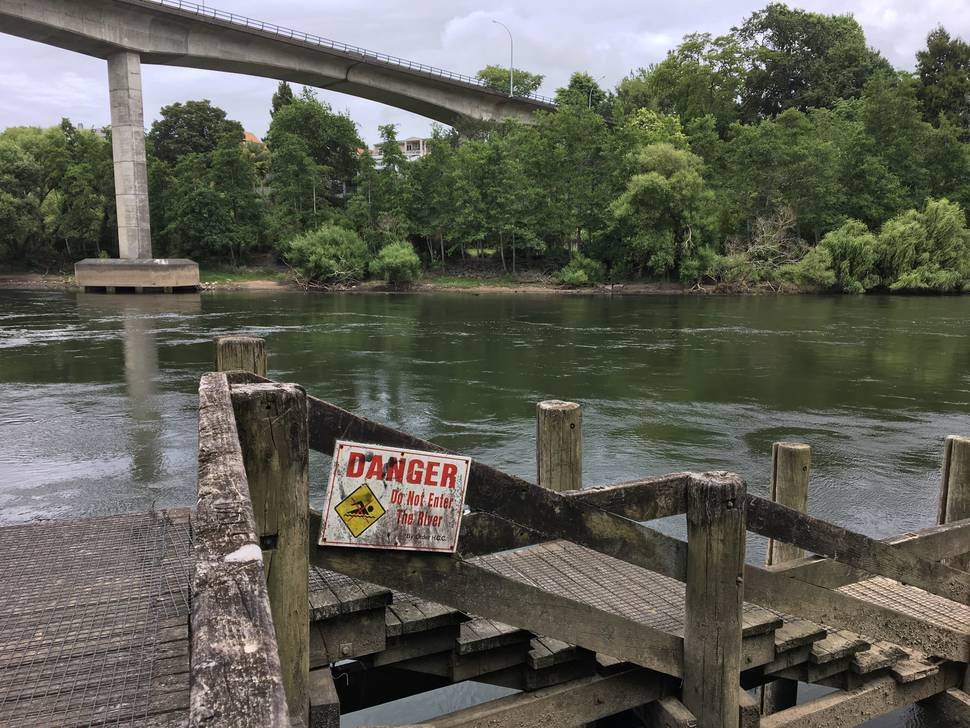 According to Hamilton Christian Night Shelter manager Peter Humphreys, where Retimana sometimes stayed, he was a loner.
"He was slightly different to the others. He kept to himself. He got around a bit and he was quite resourceful."
Humphreys said Retimana had been staying at the shelter on and off for about 12 months and he last saw him about two months ago.
Humphreys said he warned men at the shelter not to go near the river because it was so dangerous.
"If they fall in it's a dangerous place to be. It's difficult because nobody wants them on the street, nobody wants them in the bushes or the parks, and they end up in the place where they can hide the most and not get moved on from and that's by the river."
Police said Retimana was found in his boxers and socks and Humphreys said it was not uncommon for the homeless to wash at the river.
Anyone with information is asked to contact Detective Sergeant Terri Wilson of Hamilton Police on (07) 858 6200 or Crimestoppers anonymously on 0800 555 111.