The past three days have been very scary for Frenchman Thomas Ruyant, who limped into Bluff this morning on his badly damaged yacht, under Coastguard escort.
The lone yachtie had been taking part in the Vendee Globe round-the-world race on the 18m Le Souffle du Nord but struck a mystery object in the Tasman on Sunday.
Ruyant said he was doing about 18 knots at the time and the collision split open the yacht's hull near the bow.
He was about 260 nautical miles off the South Island and thought he would lose his boat.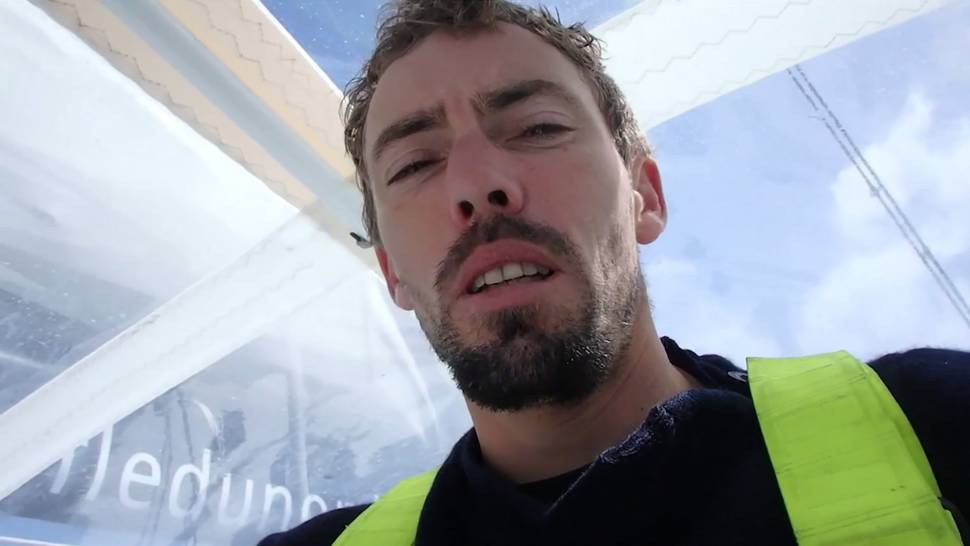 However, he managed to head towards Bluff and was guided in with the help of a Coastguard vessel early this morning.
Now on dry land, he says "the race is finished for me, but I am alive. My boat is broken, but I am here in Bluff."
Ruyant said he hasn't slept for three days and is now looking forward to having something to eat, a hot shower and sleep.
"I need a shower, I need a sleep, I need to eat [and] I need to talk with my family."
He thanked his rescuers for their help.
"The last three days [have been] quite hard for me.
Despite it all, he hopes to be able to get out and race again soon.
"I love the sea, I love the boats, I love my activity...I love the travel, I love the competition [and] I love the boat."